< PREV PAGE
NEXT PAGE >
Econoline E350 1 Ton V8-5.4L Prop SOHC VIN Z (1998)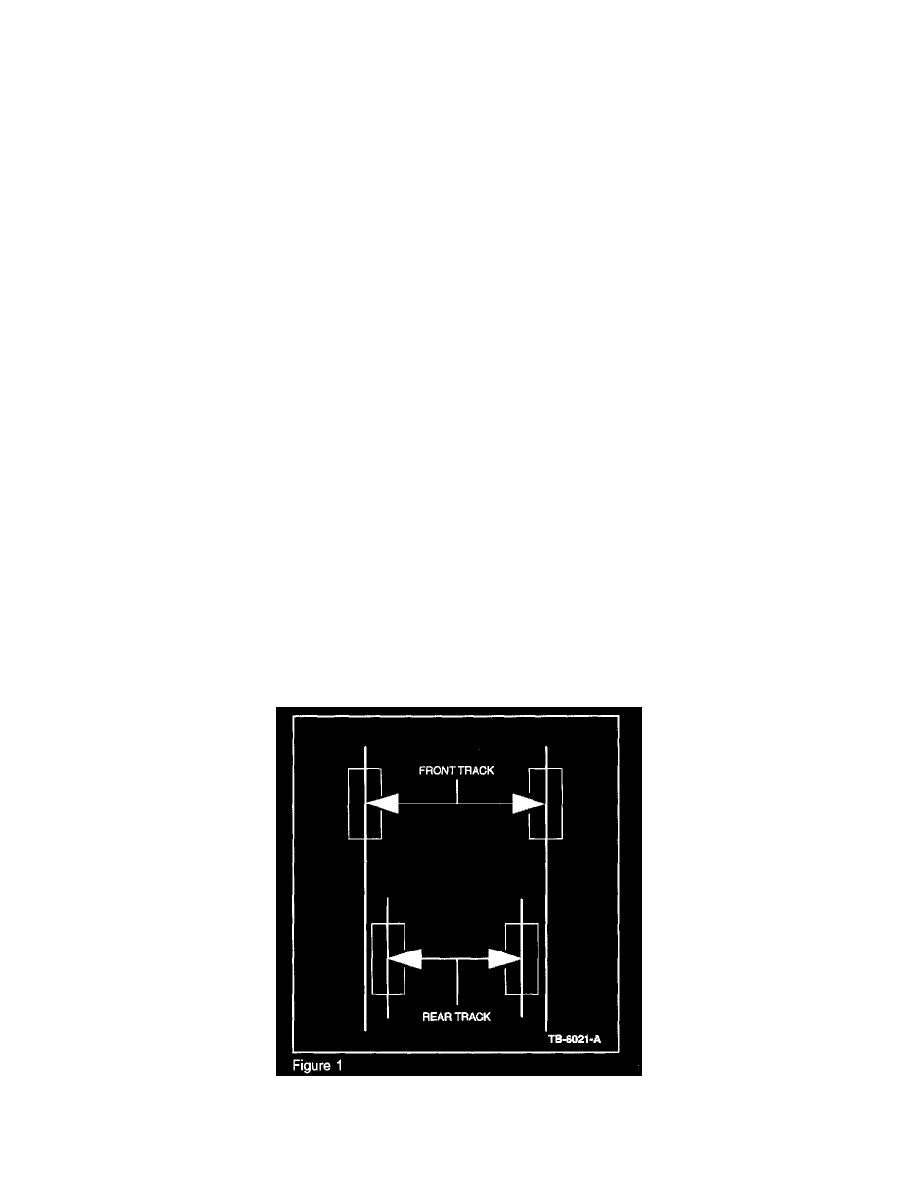 Alignment: Customer Interest
Steering/Suspension - Apparent 'Dogtracking'
Article No.
02-16-8
08/19/02
SUSPENSION - VEHICLE APPEARS TO DOGTRACK - SERVICE TIP
FORD:
1992-2003 E SERIES
Article 00-5-10 is being republished in its entirety to update the vehicle model years.
ISSUE
The customer may report that an E-Series appears to dogtrack. This customer concern is generally due to unique features of an E-Series that combine to
create an optical illusion of dogtracking. Dogtracking is the condition in which the rear axle is not square to the chassis. Heavily crowned roads can add
to the illusion of dogtracking.
ACTION
Become aware of the unique features that can create the optical illusion of a dogtrack condition. Follow the Service Procedure to determine if a dogtrack
condition exists. If a dogtrack condition can be verified, follow the Diagnostic Procedure and Repair Instructions to correct the condition.
SERVICE PROCEDURE
NOTE
DOGTRACK CONDITIONS THAT ARE THE RESULT OF A COLLISION ARE NOT TO BE ADDRESSED USING THIS TSB.
DOGTRACKING THAT IS THE RESULT OF A COLLISION MUST BE REPAIRED USING GENERALLY ACCEPTED COLLISION REPAIR
TECHNIQUES.
NOTE
NEARLY ALL CUSTOMER REPORTS OF DOGTRACKING ARE THE RESULT OF THE OPTICAL ILLUSION DOGTRACKING THAT IS
COMMON ON THE E-Series.
Two unique conditions combine on the E-Series that enhance the optical illusion of dogtracking.
First: Front wheel track center of tire to center of tire is wider than the rear wheel track. A person traveling behind the vehicle will be able to see both the
front wheel and the rear wheel. The rear wheel will appear to be further toward the center of the vehicle (Figure 1). Front wheel track = 1.76m (69.4),
rear wheel track = 1.70m (67.0").
< PREV PAGE
NEXT PAGE >