< PREV PAGE
NEXT PAGE >
Escort L4-122 2.0L SOHC VIN P SFI (1999)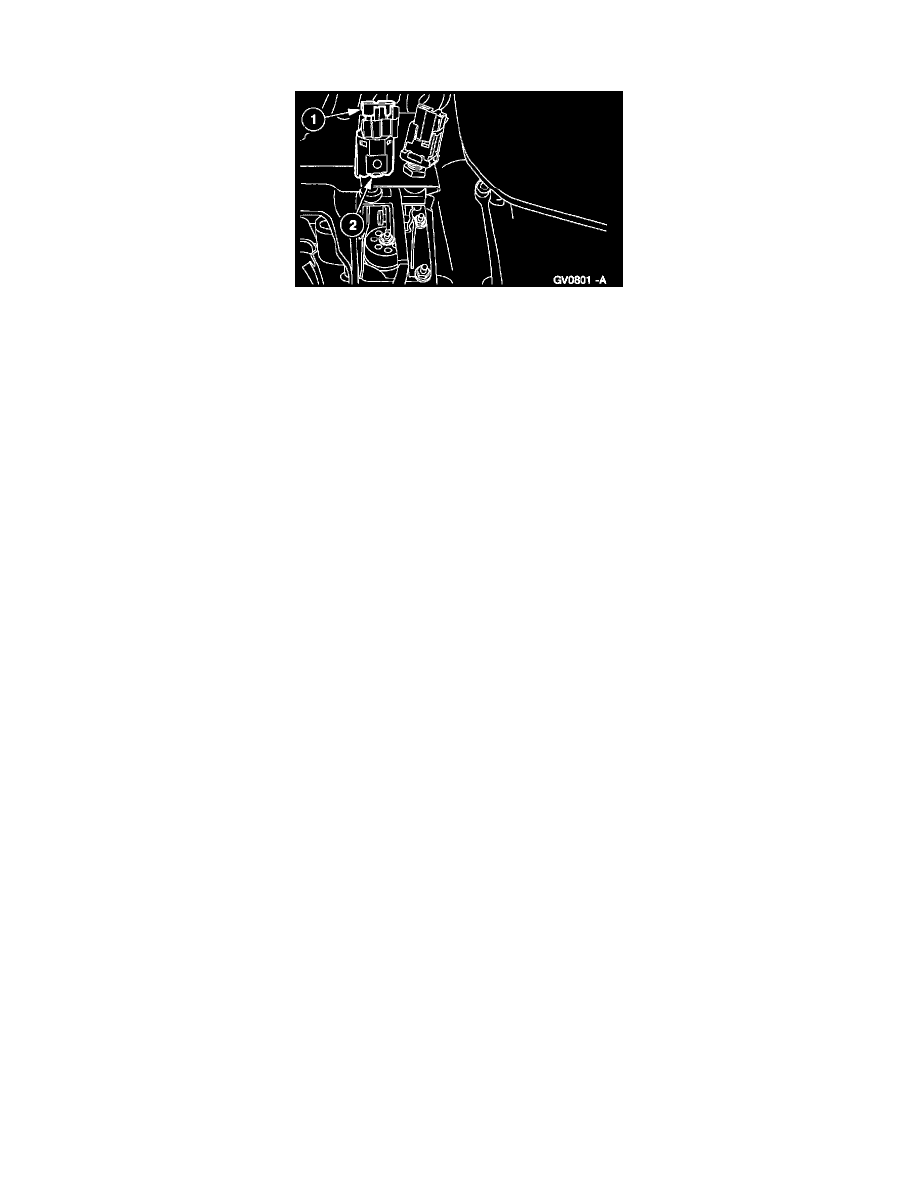 Brake Switch (Cruise Control): Service and Repair
REMOVAL 
1. Disconnect the battery ground cable.
2. Remove the deactivator switch.
1
Disconnect the connector.
2
Twist to remove the deactivator switch.
INSTALLATION 
1. To install, reverse the removal procedure.
NOTE:  When the battery is disconnected and reconnected, some abnormal drive symptoms may occur while the vehicle relearns its adaptive
strategy.
< PREV PAGE
NEXT PAGE >