< PREV PAGE
NEXT PAGE >
F 250 4WD Super Duty V10-6.8L VIN Z CNG (2003)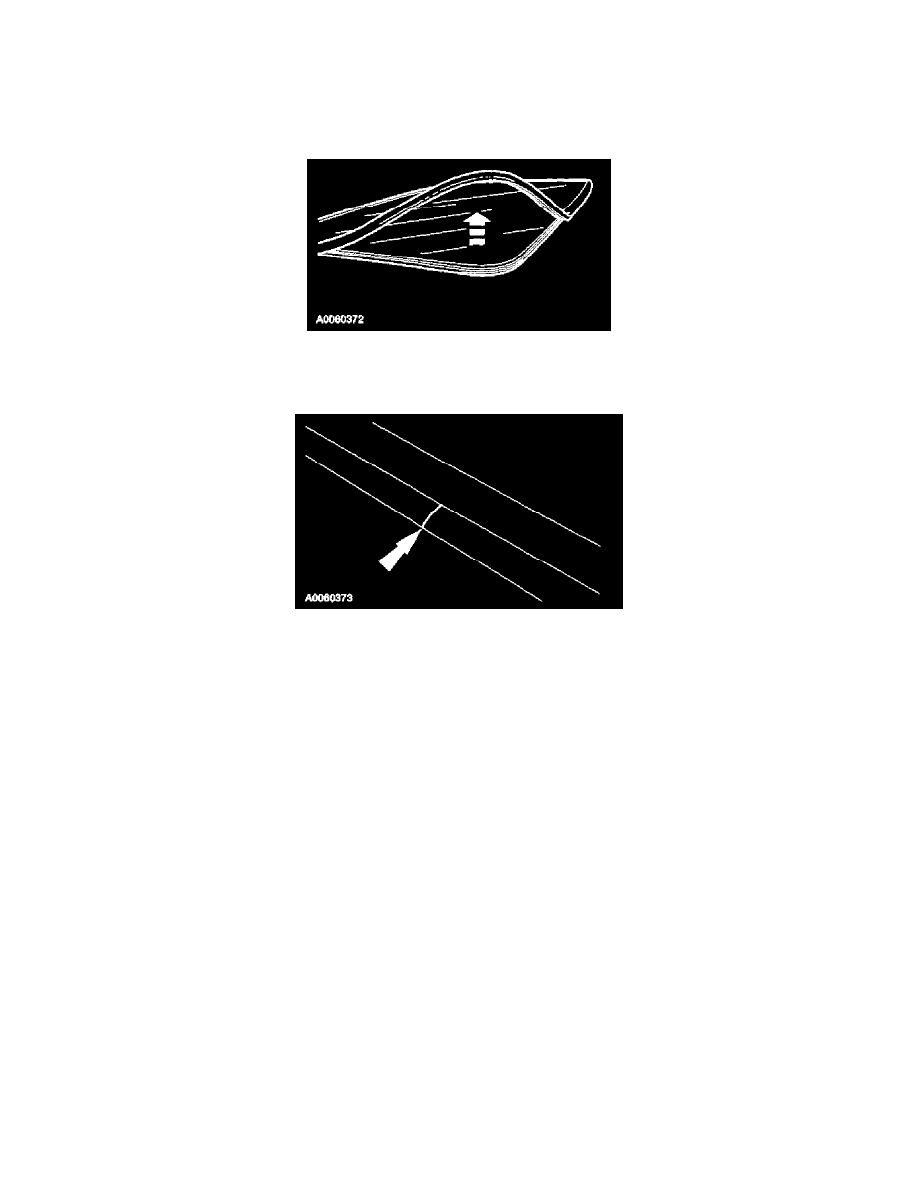 Sunroof / Moonroof Weatherstrip: Service and Repair
ROOF OPENING PANEL WEATHERSTRIP
Removal
1. Remove the roof opening panel
2. Place roof opening panel, top side up, on a worktable. Take care to support the glass assembly from below to prevent damaging the mounting tabs.
3. Remove the old roof opening panel weatherstrip by pulling up on the weatherstrip.
Installation
1. Place a new weatherstrip into position on the glass assembly, with the splice (seam) on the passenger side.
2. Starting with the corners, push the weatherstrip into position. Continue pushing the weatherstrip into position around the glass assembly until
complete. Use a plastic or rubber hammer if necessary.
3. Install the roof opening panel.
4. If necessary, adjust the roof panel.
< PREV PAGE
NEXT PAGE >