< PREV PAGE
NEXT PAGE >
F 250 4WD Super Duty V10-6.8L VIN Z CNG (2003)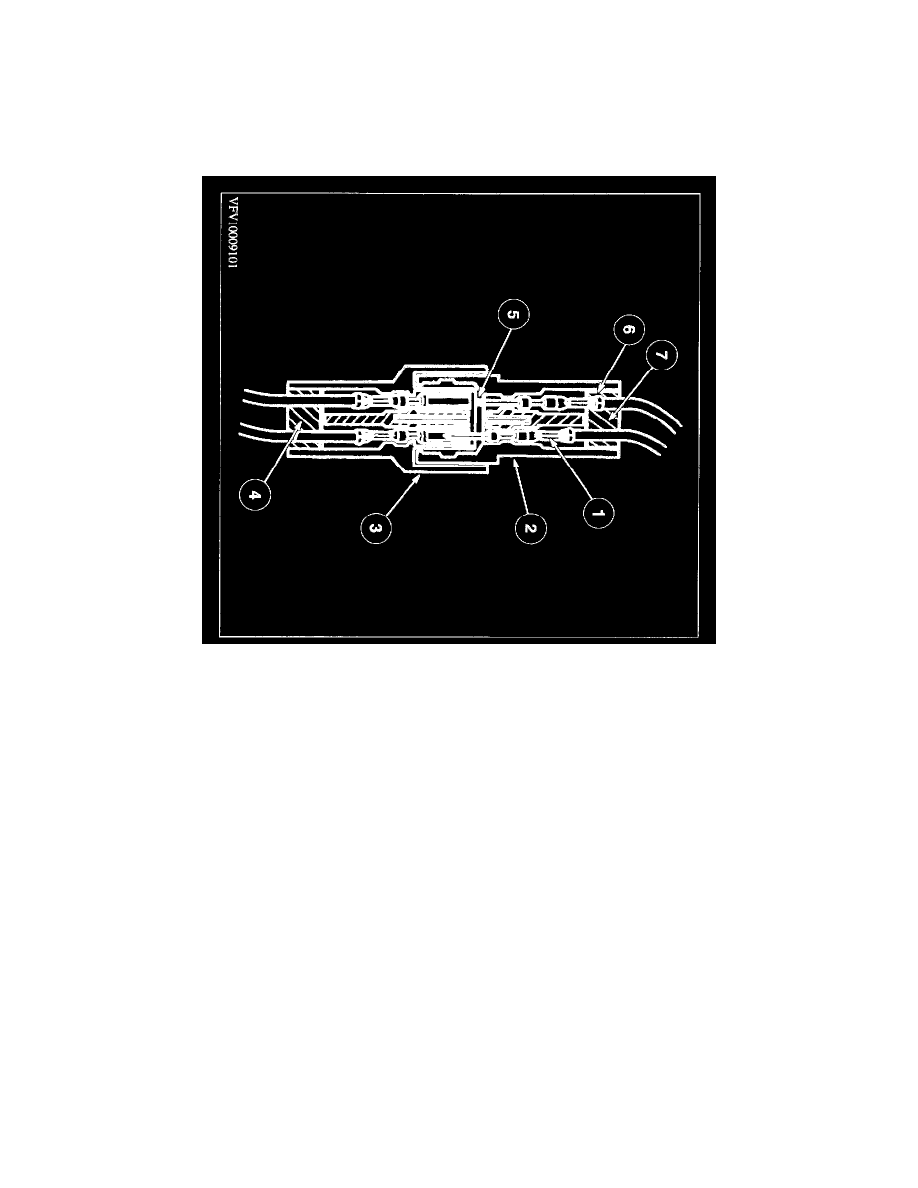 Audible Warning Device: Diagnostic Aids
Troubleshooting wiring harness and connector hidden concerns
The illustrations are known examples of wiring harness, splices and connectors that will create intermittent electrical concerns. The concerns are
hidden and can only be discovered by a physical evaluation in each illustration.
NOTE:  Several components, such as the Powertrain Control Module (PCM), utilize gold plated terminals in their connections to the wiring harness.
If those terminals need to be replaced, they must be replaced with a gold plated terminal.
Terminal not properly seated
1
Locked terminal
2
Male half
3
Female half
4
Seal
5
Intermittent contact
6
Unlocked terminal (Hidden by wire seal)
7
Seal
Check for unlocked terminals by pulling each wire at the end of the connector.
< PREV PAGE
NEXT PAGE >