< PREV PAGE
NEXT PAGE >
F 250 4WD Super Duty V10-6.8L VIN Z CNG (2003)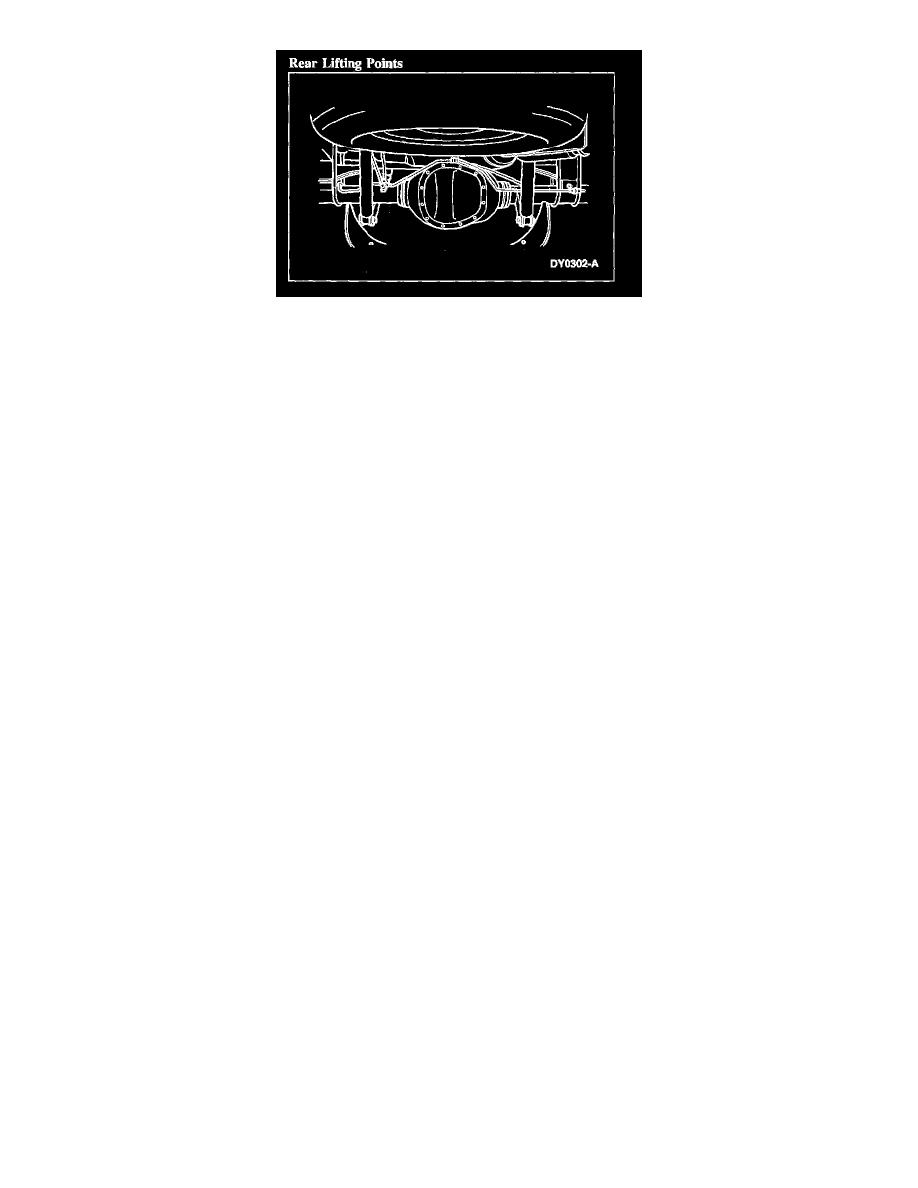 Rear Lifting Points
LIFTING
Lifting Points
WARNING: If equipped, the electrical power to the air suspension system must be shut down prior to hoisting, jacking or towing an air
suspension vehicle. This can be accomplished by turning off the air suspension switch located below the glove box in the lower
right of the front passenger footwell. Failure to do so may result in unexpected inflation or deflation of the air springs which may
result in shifting of the vehicle during these operations.
When raising a vehicle on a twin-post hoist, use extreme care positioning the hoisting forks to avoid interference with the plastic
midship fuel tank.
CAUTION: When raising a vehicle on a twin-post hoist, use care when positioning the vehicle so that the hoisting forks do not interfere with
the shock absorber mounting brackets or stabilizer mounting brackets, if so equipped, or damage the axle carrier or rear cover.
Damage to suspension, exhaust and steering linkage components can occur if care is not exercised when positioning the hoist
adapters prior to lifting the vehicle.
Hoist adapters for heavy-duty hoists must be positioned according to the hoist manufacturer's recommendations. Make sure the hoist has an adequate
lifting capacity for the vehicle being lifted.
< PREV PAGE
NEXT PAGE >