< PREV PAGE
NEXT PAGE >
F 250 4WD Super Duty V10-6.8L VIN Z CNG (2003)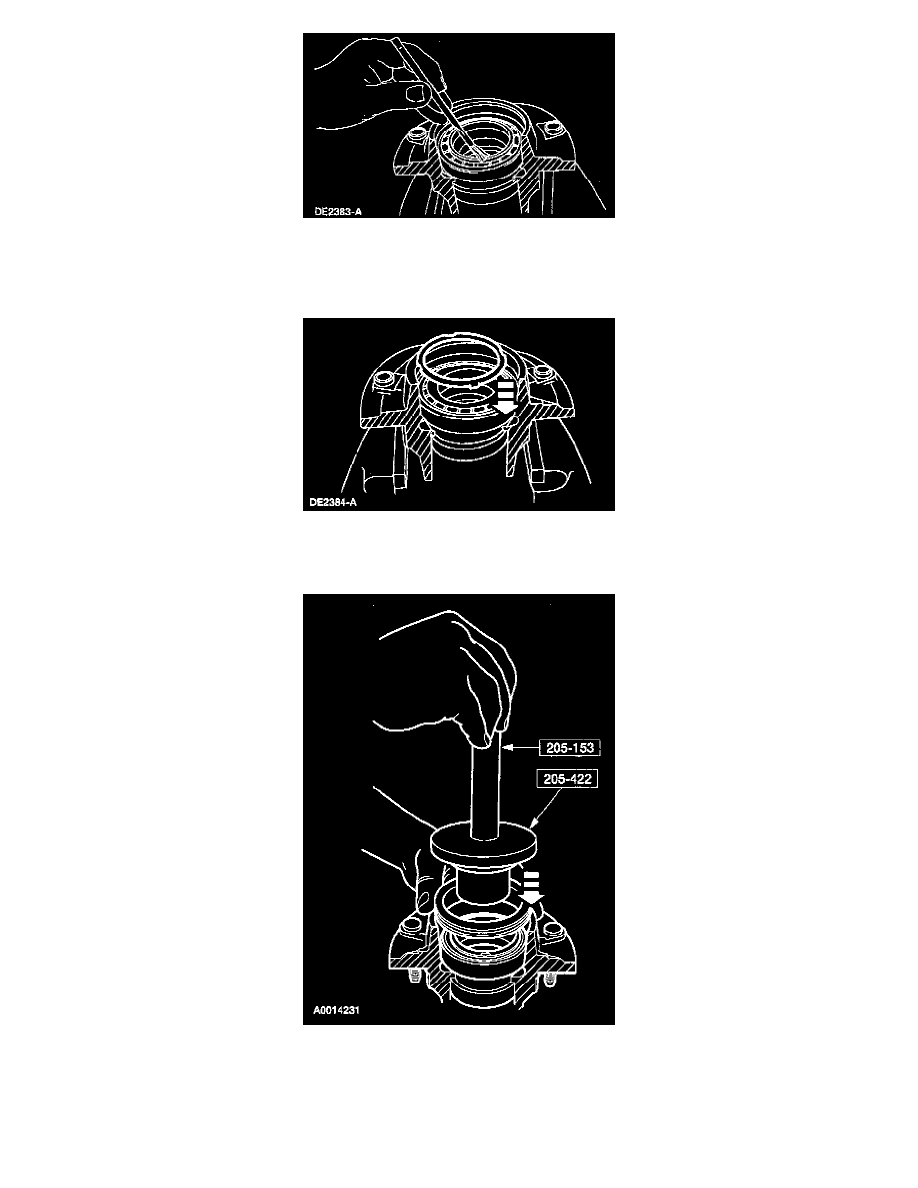 5. NOTE:  The hub bearings must be preluded with grease prior to installation. Pack each bearing with a bearing packing tool. Also apply grease to
the thrust surface of the bearing. Use Premium Long-Life Grease XG-1-C or equivalent meeting Ford specification ESA-M1C75-B.
Position the greased inner bearing in the inner bearing cup.
6. NOTE:  The grease on the bearing and slinger holds the slinger in position during seal installation.
Position the slinger on the greased bearing with the tangs facing the bearing.
7. With the slinger in place, position the hub seal in the hub bore and place the special tools on the hub seal.
< PREV PAGE
NEXT PAGE >