< PREV PAGE
NEXT PAGE >
F 250 4WD Super Duty V10-6.8L VIN Z CNG (2003)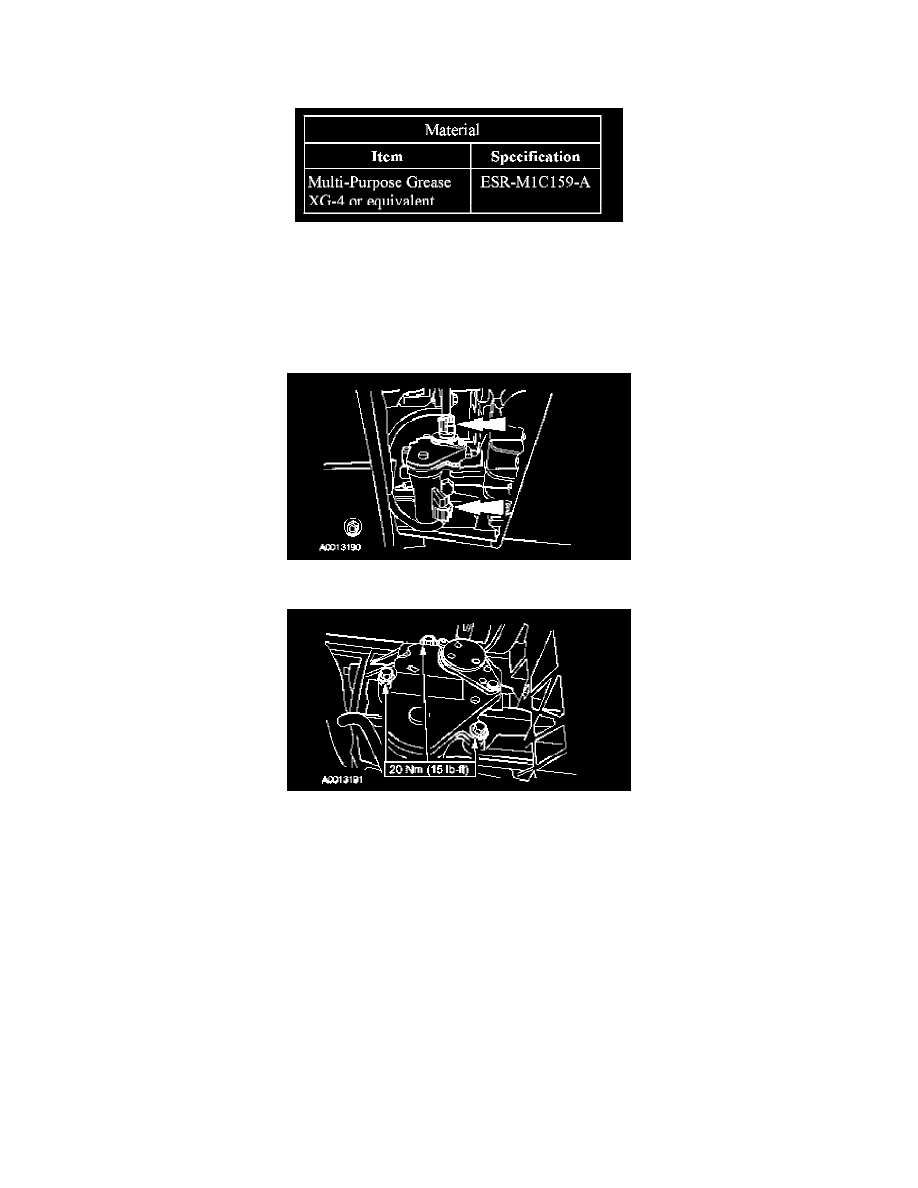 Gear Sensor/Switch: Service and Repair
Gearmotor Encoder Assembly
Removal and Installation
1. Set the mode select switch to the 4WD HIGH position.
2. Raise and support the vehicle.
3. Disconnect the gearmotor encoder assembly harness connectors.
4. Remove the three bolts and the gearmotor encoder assembly.
5. Remove the grease from the motor adapter and check for any nicks or burrs. If any damage is found repair or install a new adapter as necessary.
6. To install reverse the removal procedure.
-
Apply a coat of grease to the new motor adapter.
< PREV PAGE
NEXT PAGE >