< PREV PAGE
NEXT PAGE >
F 250 4WD Super Duty V10-6.8L VIN Z CNG (2003)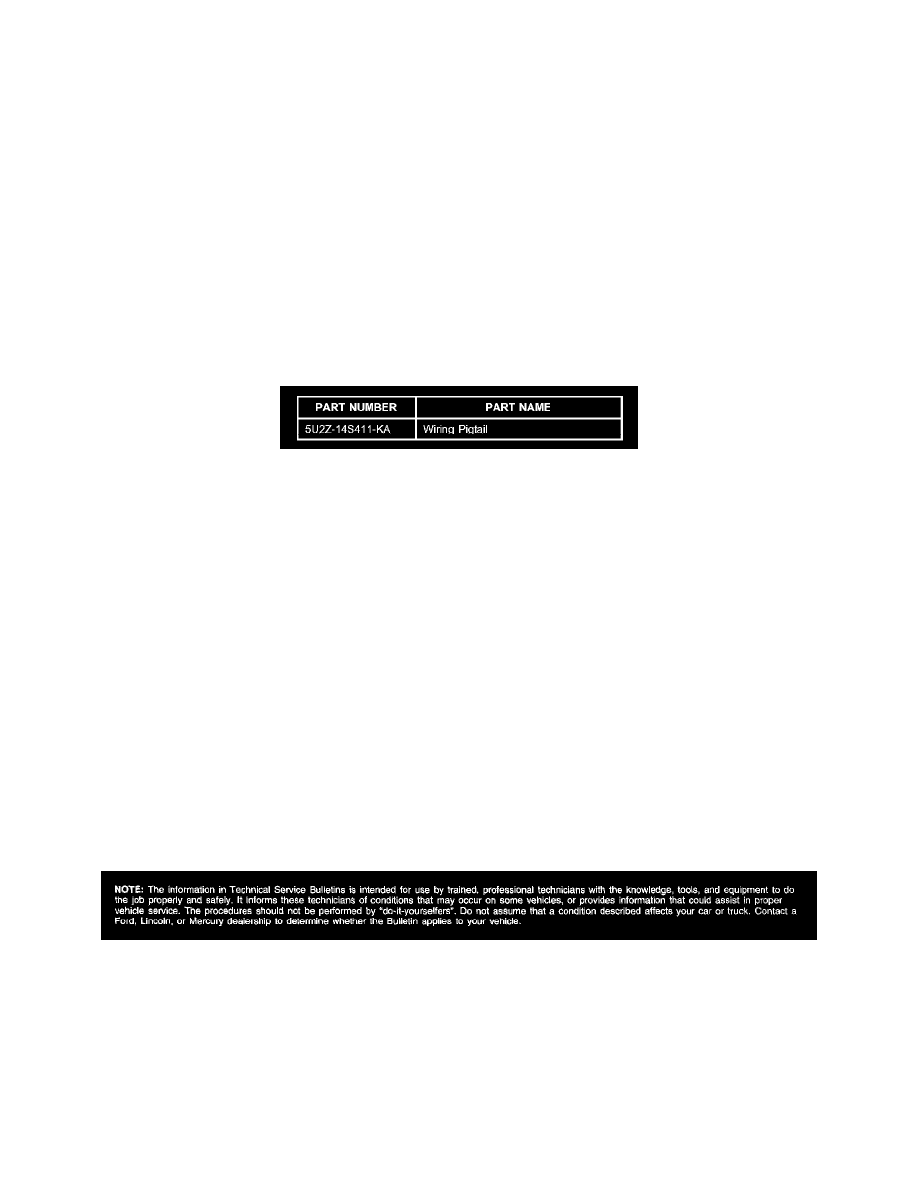 Wiper Motor: Technical Service Bulletins
Wipers/Washers - Wiper Motor Service Kit
TSB 05-18-8
09/22/05
SERVICE KIT AVAILABLE FOR WIPER MOTOR WIRING
FORD:
2002-2004 Excursion
2002-2006 F-Super Duty
ISSUE
A new service pigtail kit is now available for servicing the 2002-2006 F-Super Duty and 2002-2004 Excursion wiper motor.
ACTION
Install wiper motor service pigtail kit, follow the instruction sheet provided in the kit. Remove wiper mounting arm and pivot shaft following Workshop
Manual Section 501-16. Do not replace the 12A581 wiring harness. For additional information on how to properly splice or repair wiring, refer to TSB
05-18-7.
Parts Block
OTHER APPLICABLE ARTICLES: 05-18-7
WARRANTY STATUS: Eligible Under Provisions Of New Vehicle Limited Warranty Coverage
OPERATION
DESCRIPTION
TIME
051808A
2002-2006 F-Super Duty
1.5 Hrs.
And 2002-2004 Excursion:
Install Windshield Wiper
Motor Electrical Connector
Pigtail (Includes Time To
Remove And Install
Windshield Wiper Mounting
Arm And Pivot Shaft) (Do
Not Use With 17526A,
17508A)
DEALER CODING
CONDITION
BASIC PART NO.
CODE
14B475
42
Disclaimer
< PREV PAGE
NEXT PAGE >