< PREV PAGE
NEXT PAGE >
F 250 4WD Super Duty V8-6.4L DSL Turbo (2008)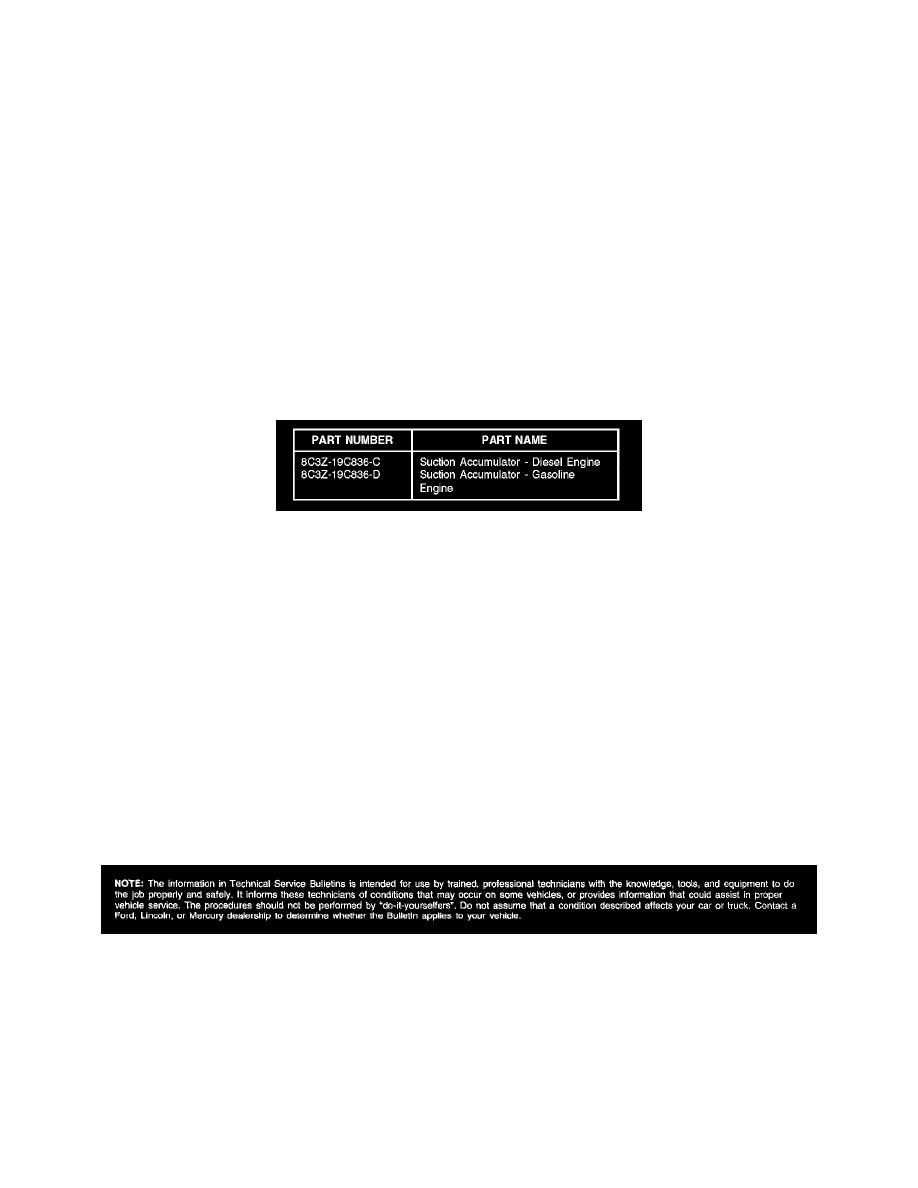 Accumulator HVAC: Customer Interest
A/C - Thump Upon A/C Compressor Engagement
TSB 09-4-1
03/09/09
A/C COMPRESSOR THUMP UPON ENGAGEMENT - 
BUILT BEFORE 07/20/2007
FORD:
2008 F-Super Duty
ISSUE
Some 2008 F-Super-Duty vehicles built before 07/20/2007 may exhibit a thump noise upon A/C compressor engagement.
ACTION
Follow the Service Procedure steps to correct the condition.
SERVICE PROCEDURE
Replace the A/C Suction Accumulator. Refer to Workshop Manual, Section 412-01 Suction Accumulator.
Parts Block
WARRANTY STATUS: Eligible Under Provisions Of New Vehicle Limited Warranty Coverage 
IMPORTANT: Warranty coverage limits/policies are not altered by a TSB. Warranty coverage limits are determined by the identified causal part.
OPERATION
DESCRIPTION
TIME
090401A
2008 F-Super Duty:
1.0 Hr.
Replace The Suction
Accumulator, Includes
Time To Recover,
Evacuate, And Recharge
The System (Do Not Use
With 19700A, 19700A18)
DEALER CODING
CONDITION
BASIC PART NO.
CODE
19C836
42
Disclaimer
< PREV PAGE
NEXT PAGE >