< PREV PAGE
NEXT PAGE >
F 350 2WD Super Duty V8-6.7L DSL Turbo (2011)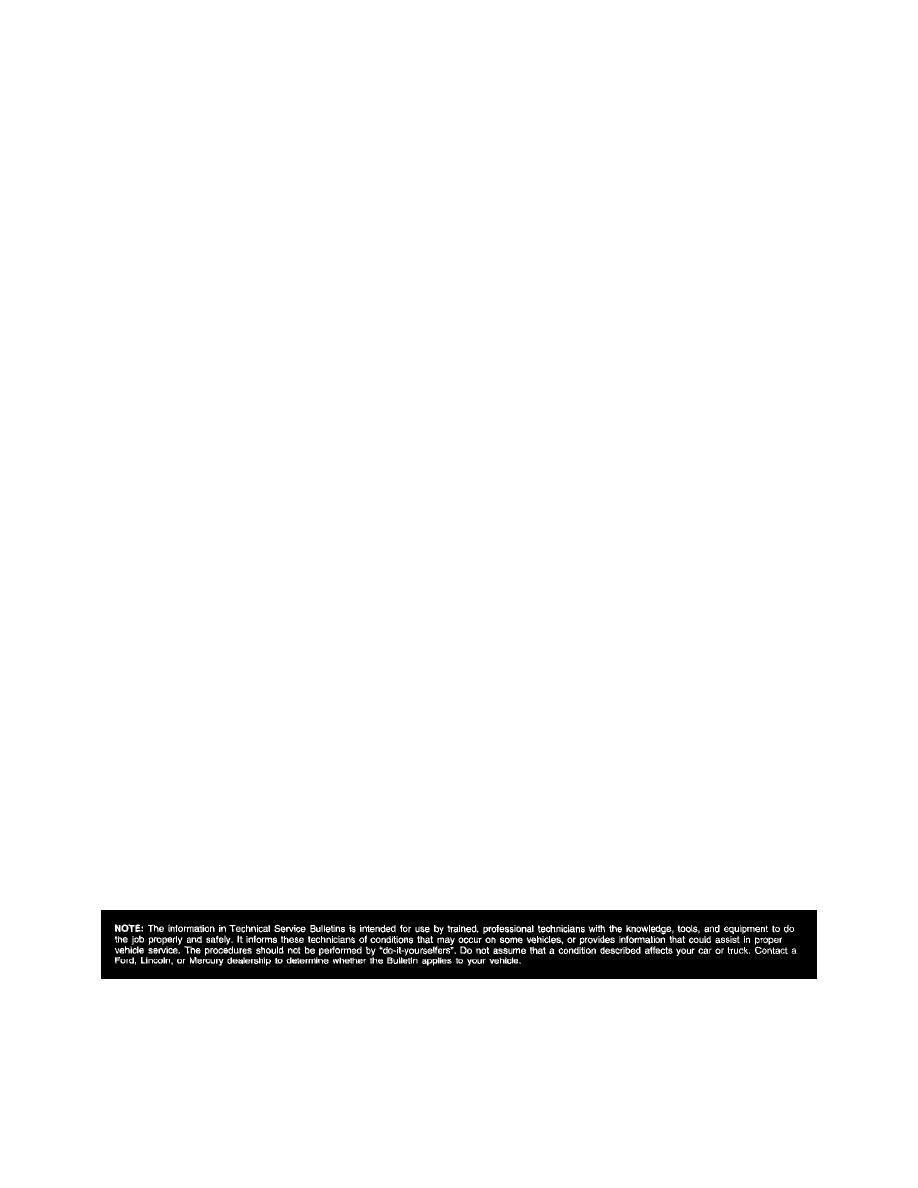 Brake Light Switch: Customer Interest
Brakes - Brake Drag Condition
TSB 10-18-6
09/27/10
BRAKE DRAG DUE TO STOPLAMP SWITCH ADJUSTMENT
FORD:
2010 F-150
2011 F-Super Duty
ISSUE
Some 2010 F-150 and 2011 F-Super Duty vehicles may exhibit a brake drag condition. This may be due to an improperly adjusted stoplamp switch.
ACTION
Follow the Service Procedure to correct the condition.
SERVICE PROCEDURE
1. Put vehicle on hoist and lift all four (4) tires off the ground. Confirm brake drag by rotating front and rear wheels by hand and note whether the tires
rotate freely.
a. No brake drag - this procedure does not apply.
b. Brake drag present - proceed to Step 2.
2. Remove the stoplamp switch. Refer to Workshop Manual (WSM), Section 417-01.
a. Inspect for brake drag. If no brake drag is present reinstall the stoplamp switch. The stoplamp switch must be installed with the brake pedal in the
release position.
b. If brake drag is still present with the stoplamp switch removed or after reinstallation, refer to WSM, Section 206-00 for normal diagnostics.
WARRANTY STATUS: Eligible Under Provisions Of New Vehicle Limited Warranty Coverage 
IMPORTANT: Warranty coverage limits/policies are not altered by a TSB. Warranty coverage limits are determined by the identified causal part.
OPERATION
DESCRIPTION
TIME
101806A
2010 F-150, 2011 F-Super
0.3 Hr.
Duty: Remove And Install
Stoplamp Switch Includes
Time To Inspect (Do Not
Use With Any Other Labor
Operations)
DEALER CODING
CONDITION
BASIC PART NO.
CODE
13480
42
Disclaimer
< PREV PAGE
NEXT PAGE >