< PREV PAGE
NEXT PAGE >
Freestar V6-4.2L VIN 2 (2004)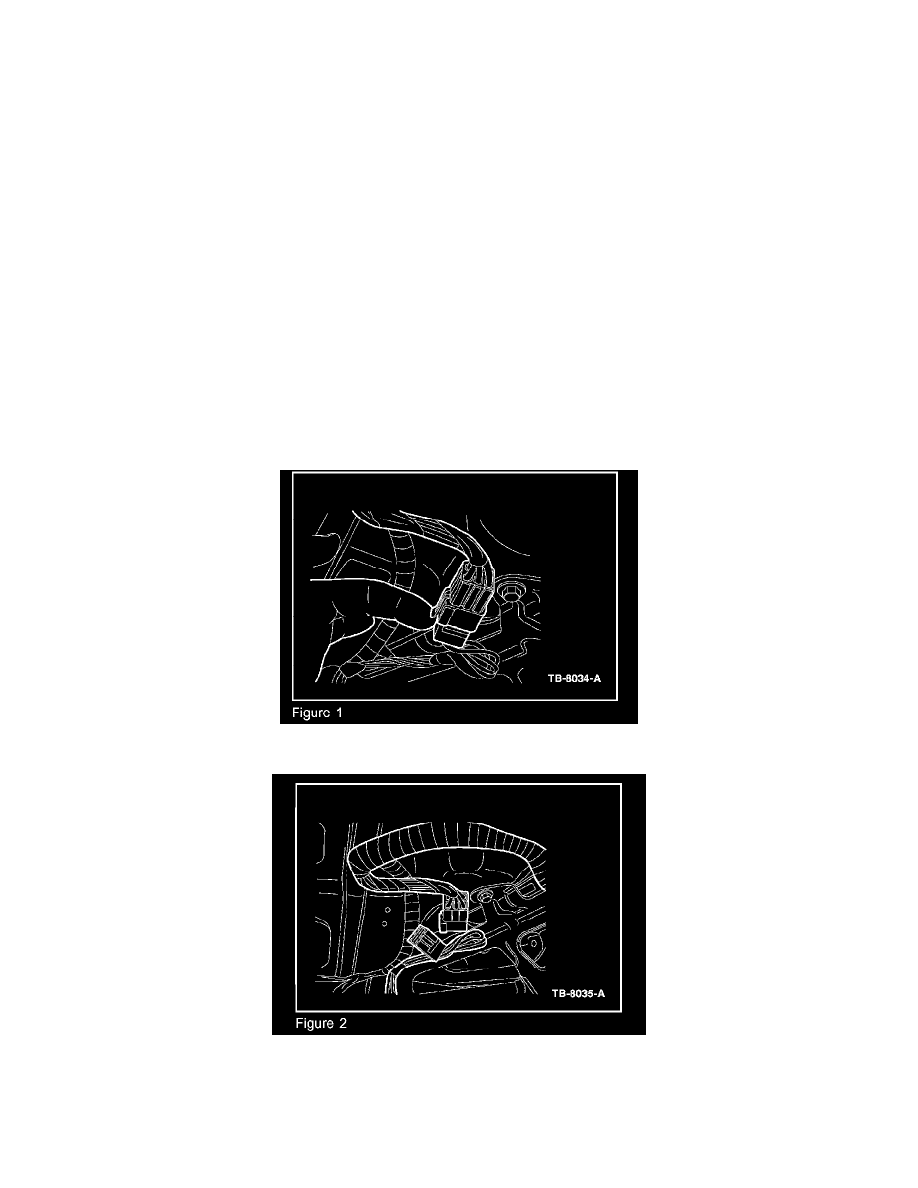 ABS Light: Customer Interest
Electrical - ABS/TCS/Park Brake Lamps Flickering
TSB 04-23-1
11/29/04
TRACTION CONTROL, ABS AND PARK BRAKE 
LAMPS FLICKER/FLASH/ILLUMINATE
FORD:
2004-2005 Freestar
MERCURY:
2004-2005 Monterey
ISSUE
Some 2004-2005 Freestar/Monterey vehicles (excluding vehicles built with the memory seat feature) may exhibit the traction control, anti-lock brake
system (ABS) and park brake lamps flashing/flickering/illuminating in the instrument cluster. The condition occurs when the front power seats (driver or
passenger seat) are operated. The condition is due to transient electrical noise generated by the power seat motor.
ACTION
Install a seat motor jumper harness to correct the condition. Refer to the following Service Procedure.
SERVICE PROCEDURE
1.
Disconnect the seat motor wiring outboard connector by unlocking the larger tab and pulling the male connection out (Figure 1).
2.
Connect the male end of the seat motor connector to female end of jumper harness (Figure 2).
< PREV PAGE
NEXT PAGE >