< PREV PAGE
NEXT PAGE >
Freestar V6-4.2L VIN 2 (2004)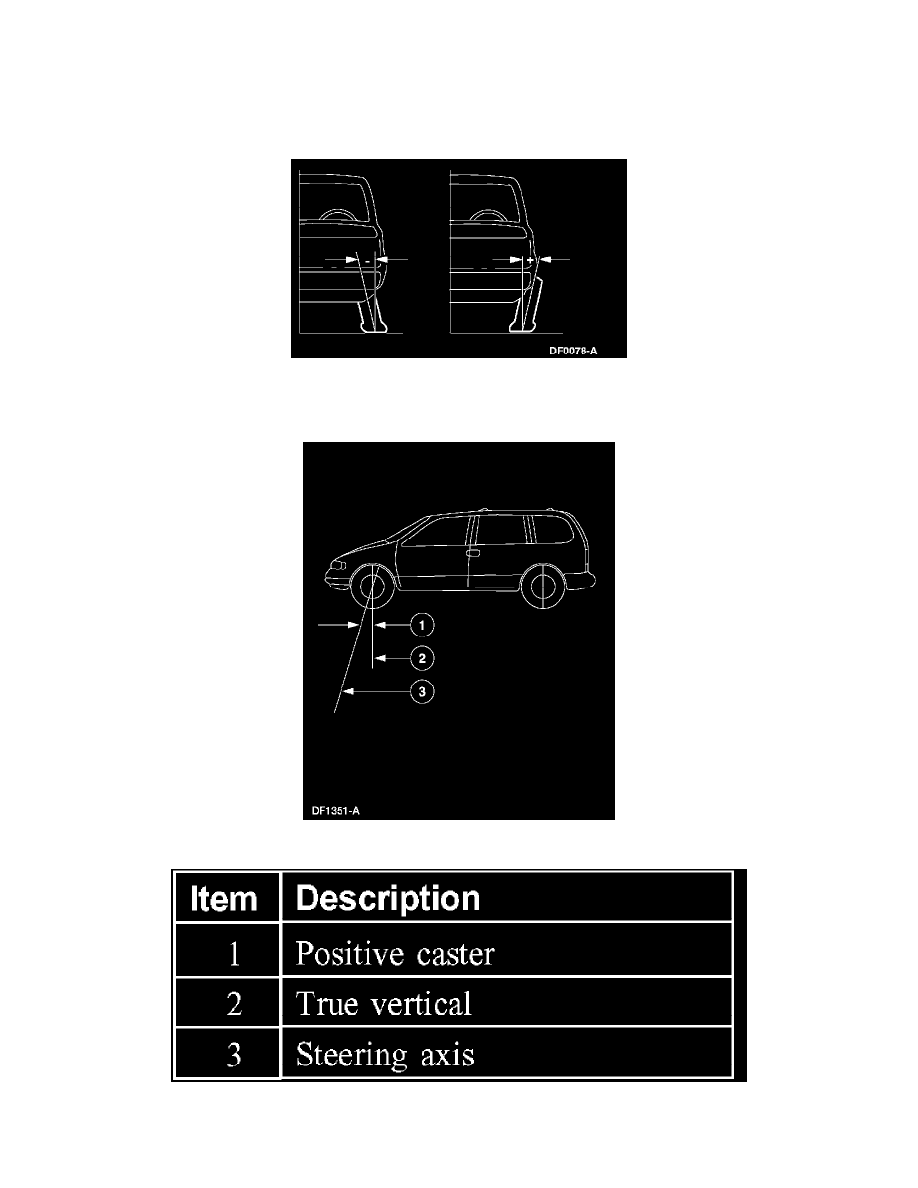 Alignment: Description and Operation
Suspension System 
Camber, caster and toe are adjustable for the front suspension system. The front camber and caster are adjusted by resetting the alignment plates on
the shock towers. The front toe is adjusted at the front knuckle tie rods.
Camber 
Negative and Positive Camber 
Camber is the vertical tilt of the wheel when viewed from the front. Camber can be positive or negative and has a direct effect on tire wear.
Part 1 Of 2
Part 2 Of 2
Caster 
< PREV PAGE
NEXT PAGE >