< PREV PAGE
NEXT PAGE >
Freestar V6-4.2L VIN 2 (2004)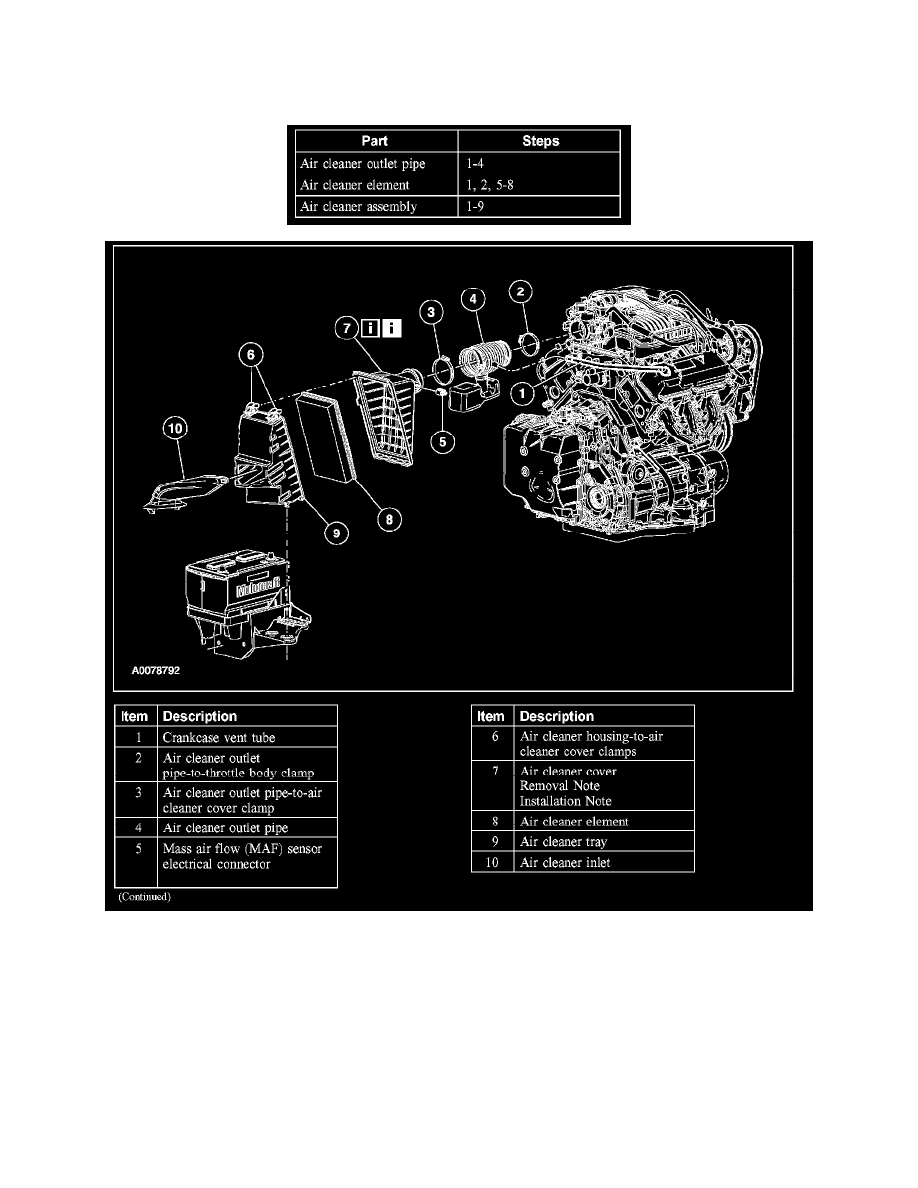 Air Cleaner Housing: Service and Repair
AIR CLEANER ASSEMBLY
REMOVAL
1. Remove the parts in the order indicated in the illustration and table.
To remove individual parts, only carry out the listed steps.
Item 7: Air Cleaner Cover Removal Note
1. NOTE:  No tools are needed to remove the air cleaner cover. Removal should be carried out using hands only.
Release the clamps and separate the air cleaner cover from the air cleaner tray.
INSTALLATION
1. To install, reverse the removal procedure.
< PREV PAGE
NEXT PAGE >