< PREV PAGE
NEXT PAGE >
Freestar V6-4.2L VIN 2 (2004)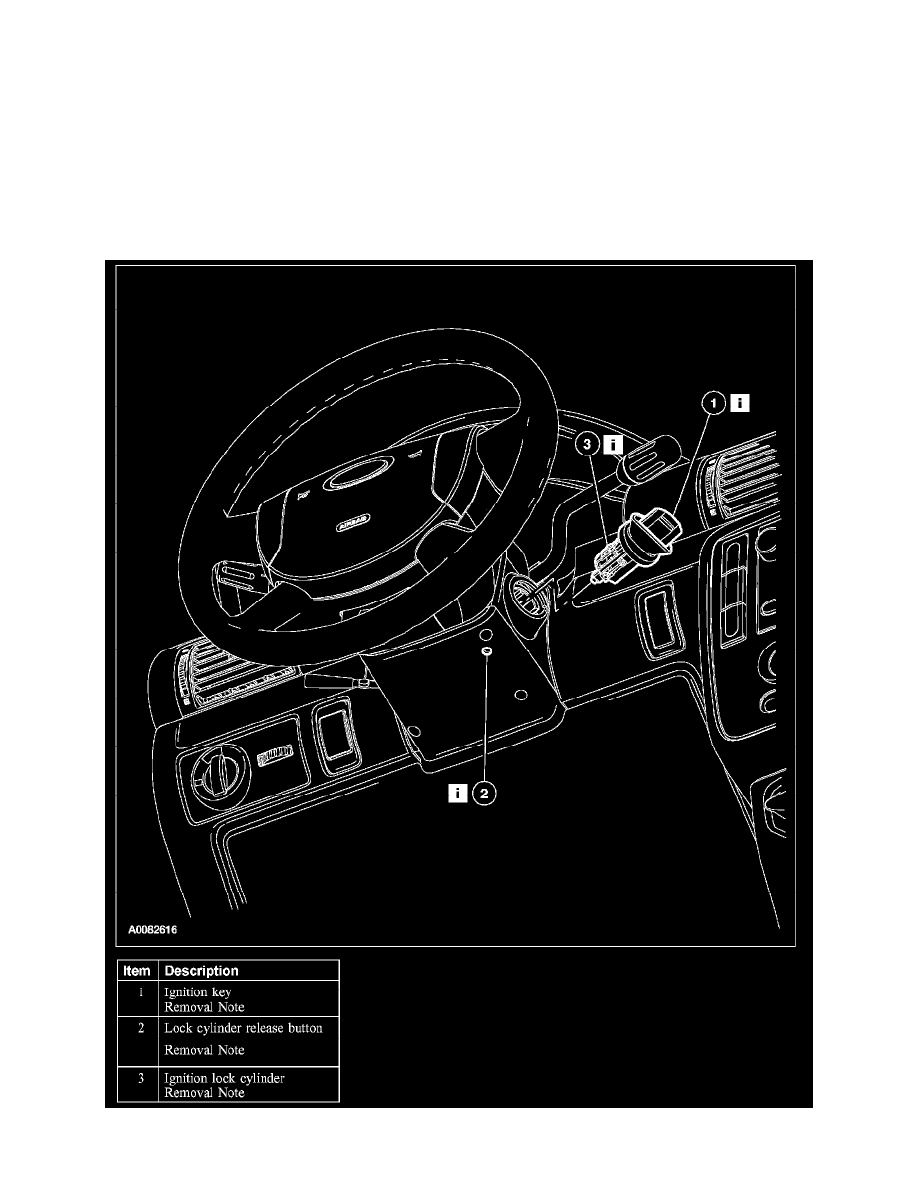 Ignition Switch Lock Cylinder: Service and Repair
IGNITION LOCK CYLINDER
REMOVAL
NOTE:
-
When any new lock cylinder is installed, the door lock cylinder(s) and ignition lock cylinder are installed as a set. This eliminates carrying an extra
key which fits only one lock. If a new key is used, the new key code number is stamped on a metal tag attached to the key.
-
Individual lock cylinders are repaired by discarding the inoperative cylinder and building a new lock cylinder using the appropriate lock repair
package. The lock repair package includes a detailed instruction sheet to build the new lock cylinder to the current key code of the vehicle.
1. Disconnect the battery.
2. Remove the parts in the order indicated in the illustration and table.
< PREV PAGE
NEXT PAGE >