< PREV PAGE
NEXT PAGE >
Fusion FWD L4-2.3L VIN Z (2007)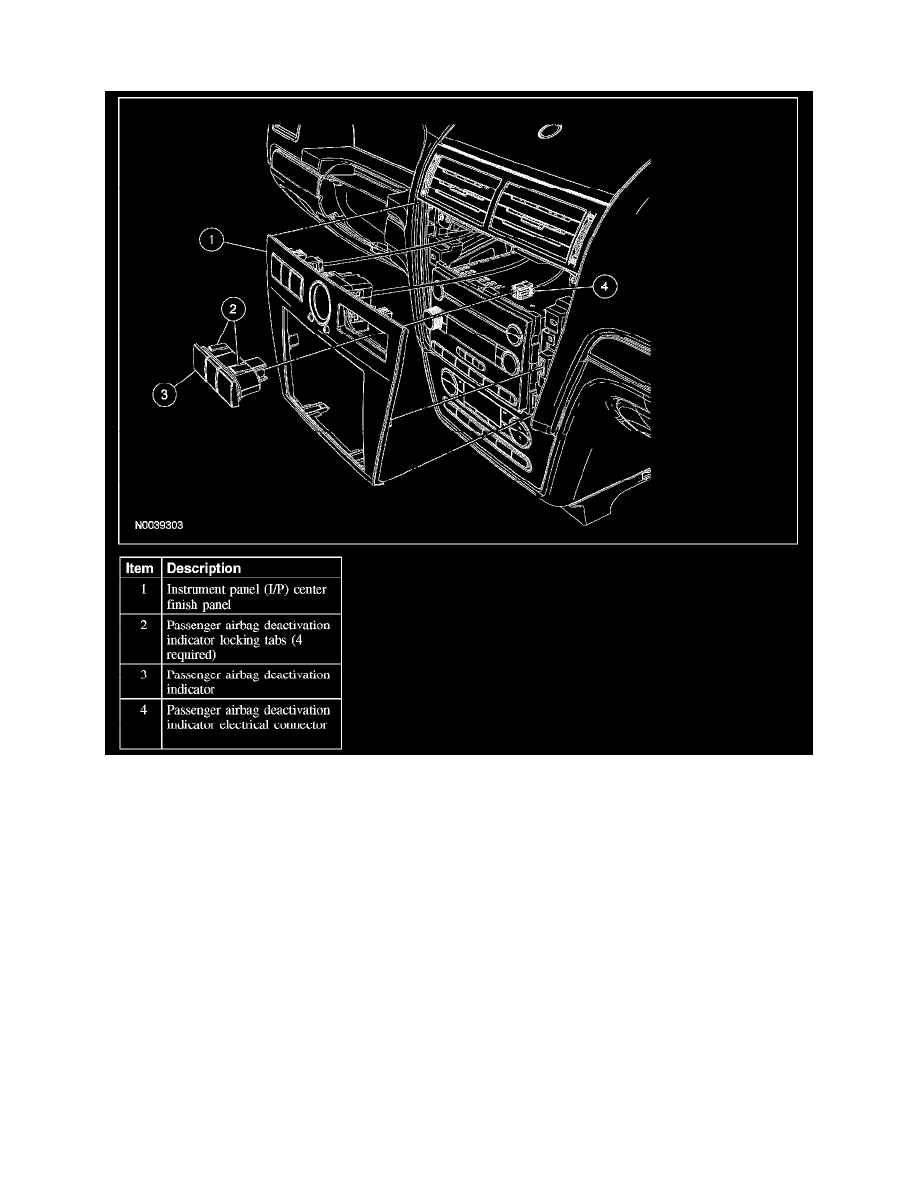 Air Bag Deactivation Indicator: Service and Repair
PASSENGER AIR BAG DEACTIVATION (PAD) INDICATOR
Removal and Installation
WARNING:
-
Always wear safety glasses when repairing an air bag supplemental restraint system (SRS) vehicle and when handling an air bag module.
This will reduce the risk of injury in the event of an accidental deployment.
-
To reduce the risk of personal injury, do not use any memory saver devices.
NOTE:
-
The air bag warning lamp illuminates when the restraints control module (RCM) fuse is removed and the ignition switch is ON. This is normal
operation and does not indicate a supplemental restraint system SRS fault.
-
Repair is made by installing a new part only. If the new part does not correct the condition, install the original part and carry out the diagnostic
procedure again.
-
The SRS must be fully operational and free of faults before releasing the vehicle to the customer.
-
The passenger air bag deactivation indicator is part of the hazard switch/traction control switch assembly.
1. Depower the system.
2. Pull out to detach the retaining clips and partially remove the I/P center trim panel.
3. Disconnect the passenger airbag deactivation indicator electrical connector.
4. Release the 4 locking tabs (2 upper and 2 lower) on the passenger airbag deactivation indicator and remove it from the I/P center finish panel.
5. To install, reverse the removal procedure.
6. Repower the system.
< PREV PAGE
NEXT PAGE >