< PREV PAGE
NEXT PAGE >
Mustang V8-5.4L SC (2008)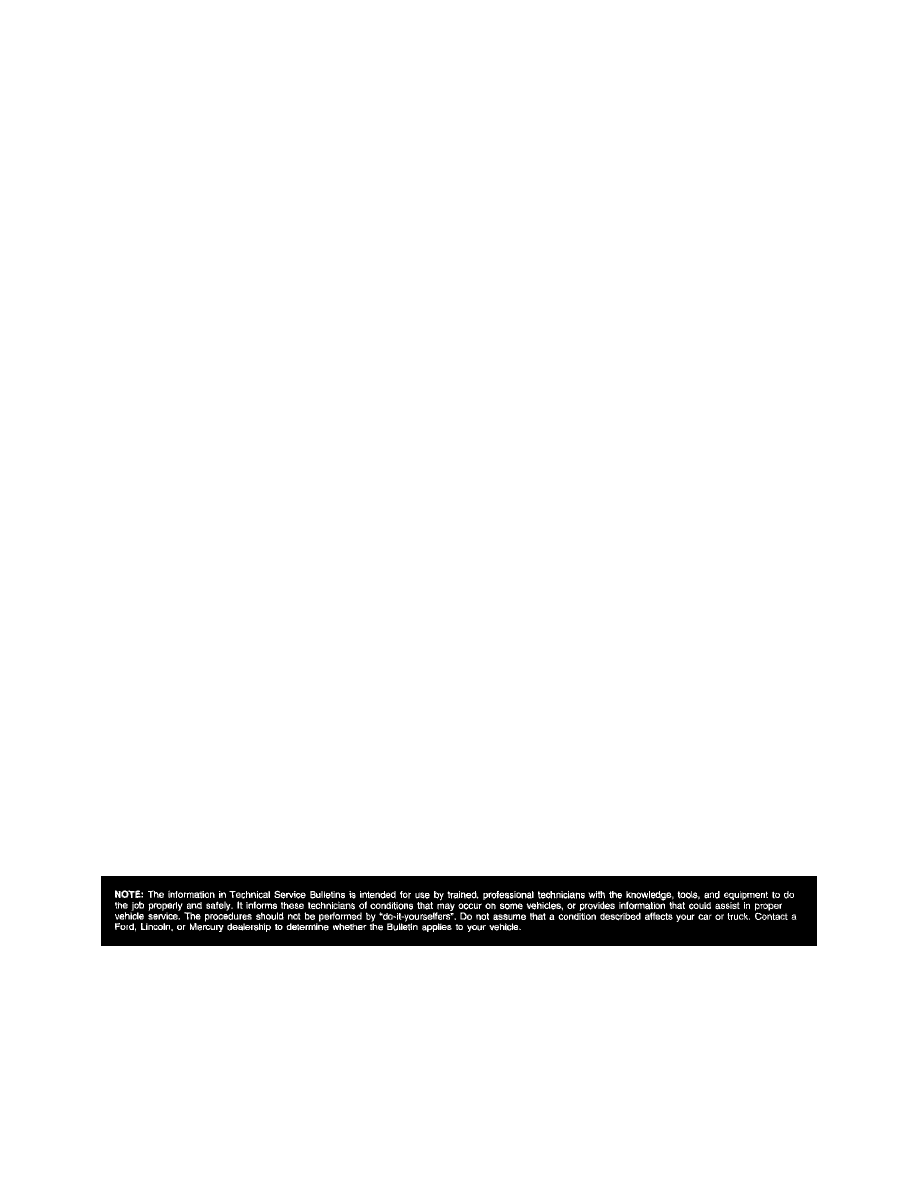 Communications Control Module: All Technical Service Bulletins
SYNC(R) System - Defaults To 'Privacy Mode'
TSB 10-2-8
02/15/10
SYNC SYSTEM DEFAULTS TO OR STAYS IN 
PRIVACY MODE, MULTIPLE VEHICLE LINES
FORD:
2008-2009 Taurus X
2008-2010 Focus, Fusion, Mustang, Taurus,
Edge, Escape, Expedition,
Explorer Sport Trac, Explorer, F-150, F-250,
F-350, F-450
2009-2010 Flex
LINCOLN:
2008-2010 MKZ
2009-2010 MKS
2008 Mark LT
2008-2010 MKX, Navigator
2010 MKT
MERCURY:
2008-2009 Sable
2008-2010 Milan, Mariner, Mountaineer
ISSUE
Some customers of 2008-2010 SYNC-equipped vehicles may express concern with their SYNC paired device defaulting, switching or staying on privacy
mode. The customer may not be able to accept the call through the SYNC system or must answer the call manually on their personal device.
ACTION
Follow the Service Procedure steps to correct the condition.
SERVICE PROCEDURE
1. Set the Privacy mode to Off on the device and recheck Sync operation.
2. If necessary, test the device on another vehicle with the same version SYNC. If the concern is still present, the device is the concern. Continue with
normal WSM Diagnostics.
NOTE
PRIVACY MODE MEANS THAT THE PHONE IS CONTROLLING THE AUDIO. SYNC ONLY MAKES REQUESTS TO THE PHONE TO
TRANSFER THIS RESPONSIBILITY OR AUDIO TO SYNC. IF THE PHONE DOES NOT ACCEPT THIS REQUEST OR THERE IS A
PROBLEM IN THE COMMUNICATION TO MAKE THIS HAPPEN, YOU ARE BY DEFAULT IN PRIVACY MODE.
WARRANTY STATUS: Information Only
Disclaimer
< PREV PAGE
NEXT PAGE >