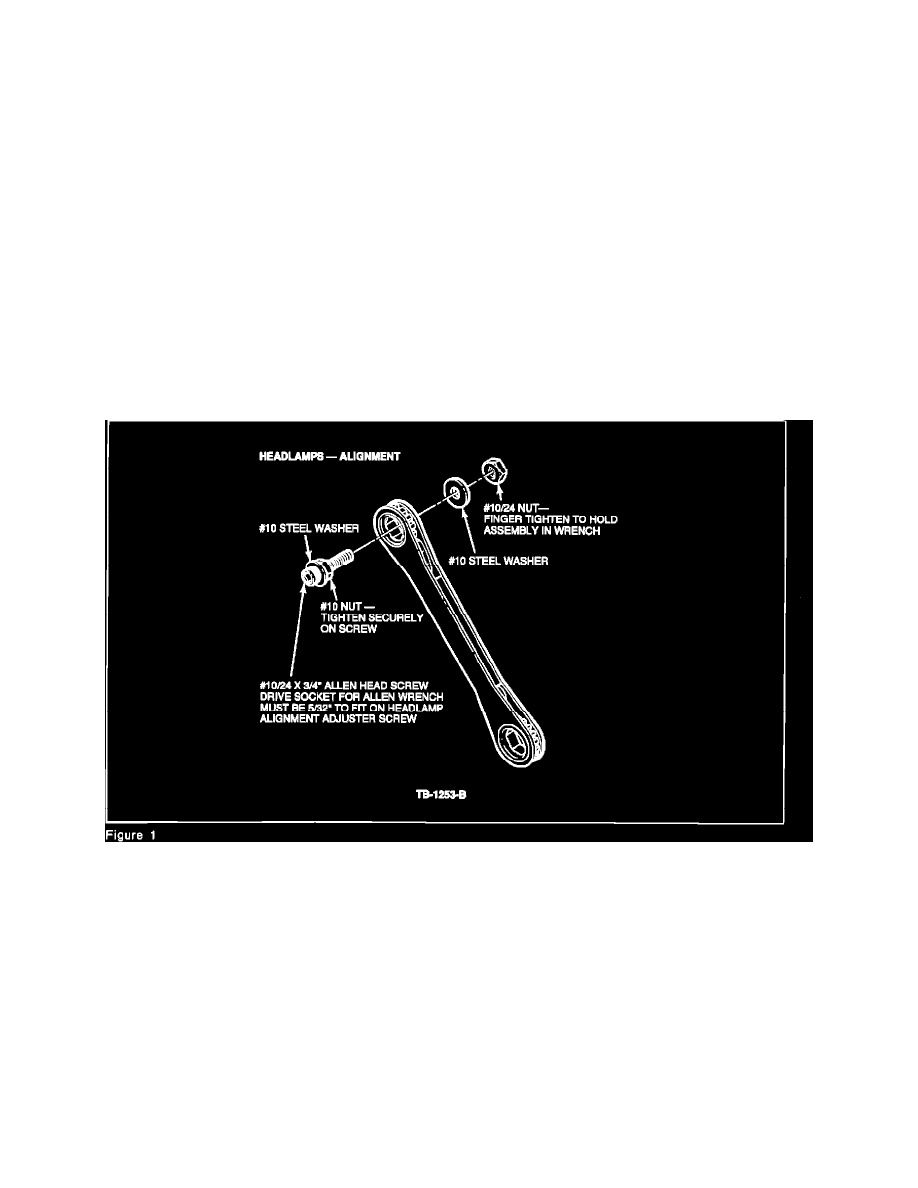 Headlamp Adjusting Screw: Technical Service Bulletins
Headlamp - Horizontal Adjuster Difficult Access
Article No. 
93-4-9
February 17, 1993
LAMP - HEADLAMP - HORIZONTAL ADJUSTER DIFFICULT TO ACCESS
LIGHT TRUCK:
1989-90 BRONCO II 
1989-93 RANGER 
1991-93 EXPLORER
This TSB article is being republished to include 1989-1993 Rangers and 1991-1993 Explorers.
ISSUE:
The headlamp horizontal adjuster can be difficult to access because the clearance between the sheet metal and the adjuster is not large enough to allow
the use of a regular socket and ratchet.
ACTION:
Assemble a headlamp horizontal adjuster specialized tool from locally obtained parts, Figure 1, to make headlamp adjustments easier. Use this tool with
a ratcheting box wrench.
OTHER APPLICABLE ARTICLES: None
SUPERSEDES: 89-16-12
WARRANTY STATUS: INFORMATION ONLY
OASIS CODES: 2160, 2100