< PREV PAGE
NEXT PAGE >
Ranger 4WD V6-4.0L (2009)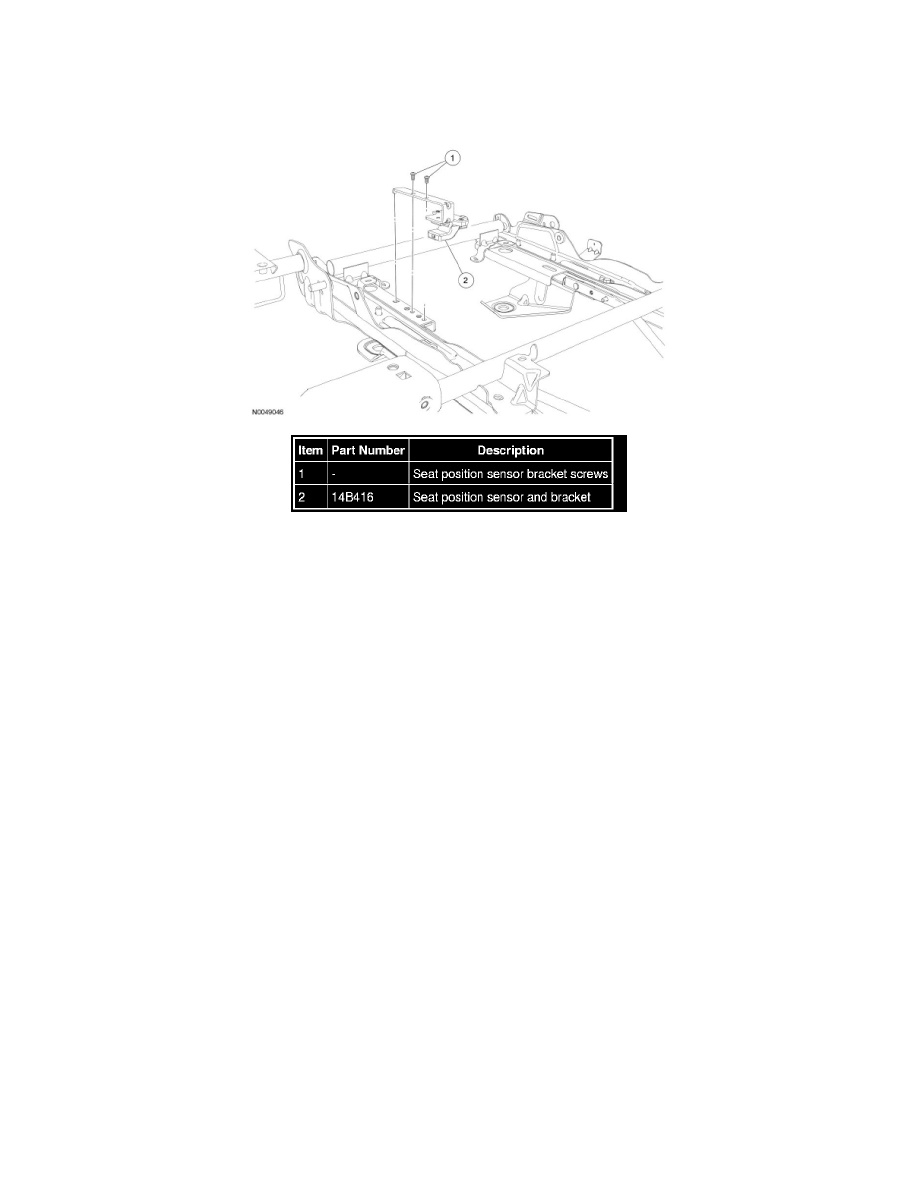 Seat Position Sensor: Service and Repair
Seat Position Sensor
NOTE: 60 percent seat track shown, 40 percent similar.
Removal and Installation
WARNING: Always tighten the seat position sensor retaining bolt to specified torque. Failure to do so may result in incorrect restraint system
operation, which increases the risk of personal injury or death in a crash.
NOTE: The air bag warning indicator illuminates when the correct Restraints Control Module (RCM) fuse is removed and the ignition is ON.
NOTE: The Supplemental Restraint System (SRS) must be fully operational and free of faults before releasing the vehicle to the customer.
1. Remove the driver seat.
2. Remove the seat track.
3. Remove the 2 screws, seat position sensor and bracket.
4. To install, reverse the removal procedure.
< PREV PAGE
NEXT PAGE >