< PREV PAGE
NEXT PAGE >
Tempo L4-122 2.0L DSL (1984)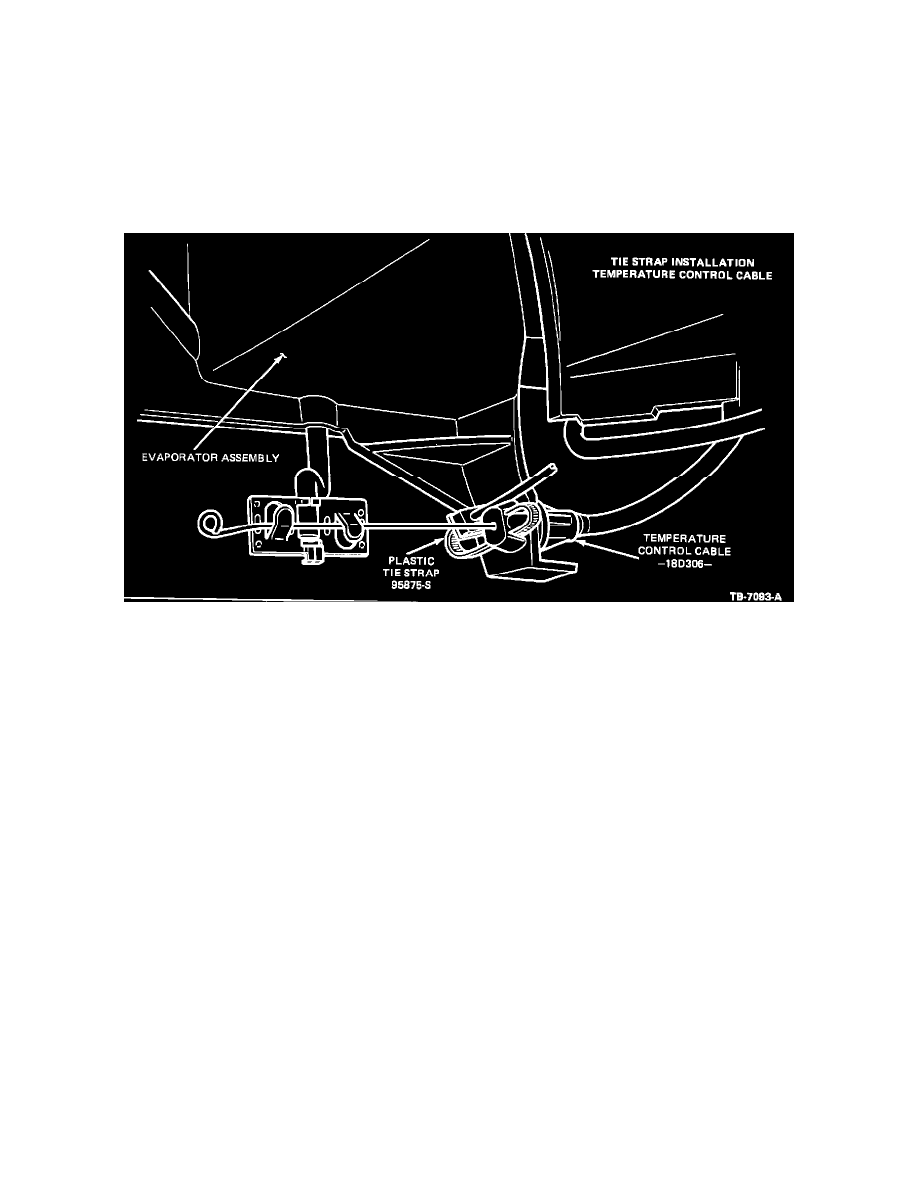 Air Door Cable: Customer Interest
A/C Control Cable - Disengages From Bracket
Article No. 83-18-4
AIR CONDITIONING - TEMPERATURE CONTROL CABLE DISENGAGES FROM EVAPORATOR MOUNTING BRACKET
FORD 1984 TEMPO BUILT BEFORE 5/1/83 WITH A/C
LINCOLN-MERCURY 1984 TOPAZ BUILT BEFORE 5/1/83 WITH A/C
FIGURE 7
The A/C temperature control cable end retainer may become disengaged from the mounting bracket at the evaporator case because the mounting bracket
hole may be too large. To service the condition, install a tie strap to retain the cable end retainer in the mounting bracket as shown in Figure 7. Vehicles
built after 5/1/83 will already have the tie strap installed if one was required.
Cable Removal:
If it is necessary to remove a cable held in place by a tie strap, proceed as follows:
1.
Cut off tie strap and remove from cable retaining tabs.
< PREV PAGE
NEXT PAGE >