< PREV PAGE
NEXT PAGE >
Tempo L4-122 2.0L DSL (1984)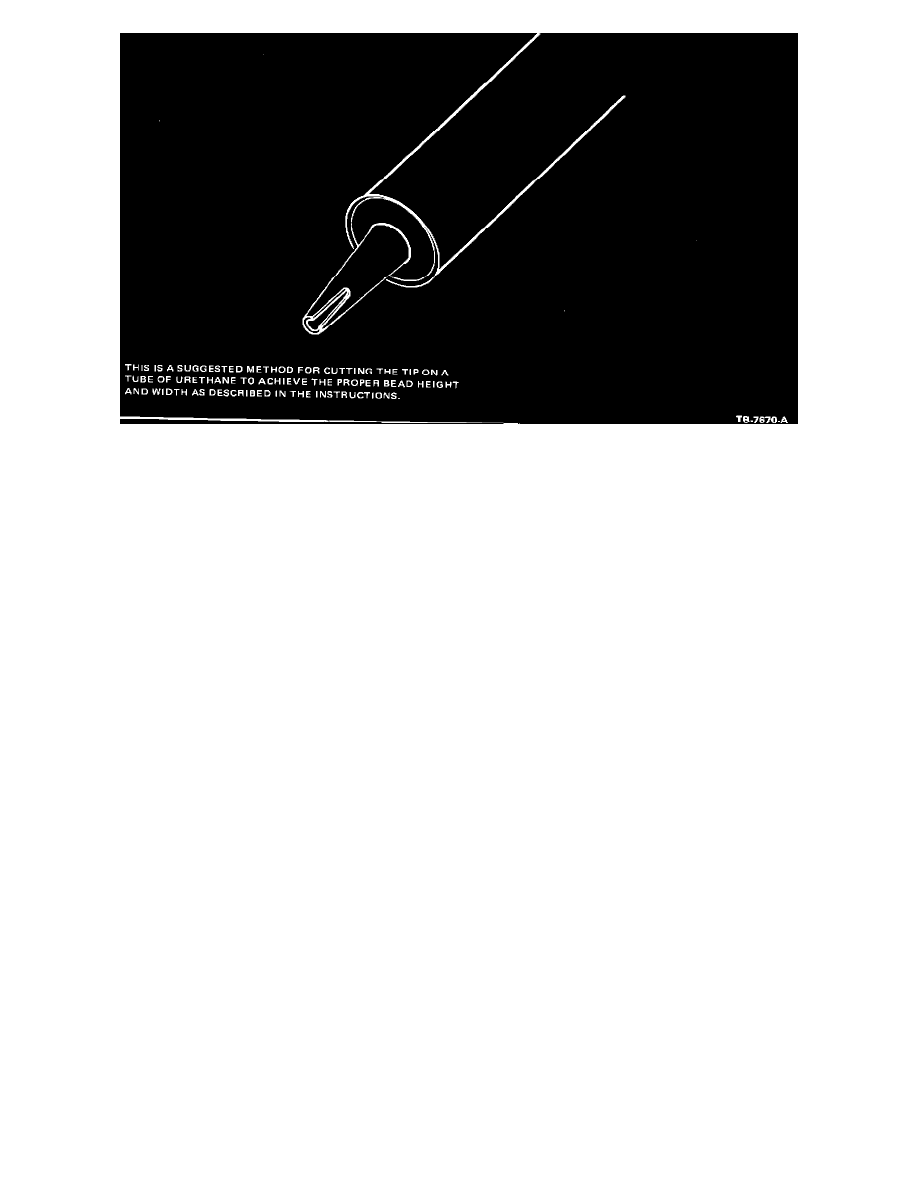 FIGURE 7
4.
Apply Urethane Primer ESB-M2G224-A (Figure 7). Allow five minutes drying time.
5.
Apply a strip of Polyvinyl Chloride Foam Tape ESBM3G137-A around periphery of glass approximately 8.0 +/- 1.0 mm in from edge.
6.
Apply a bead of Urethane Sealer ESB-H2G246-A on primer between edge of glass and Foam Tape. The bead should be approximately 12.0 mm
high and 8.0 mm wide (Figure 7).
7.
Install windshield on cleaned and prepped flange without spacers.
8.
Follow instructions in shop manual for finishing steps.
PART NUMBER
PART NAME
CLASS
E0AZ-19562-A
Glass Cleaner
RM
Urethane Glass Primer Urethane Sealer Adhesive
E4AZ-19627-C
Polyvinyl Chloride Foam Tape A
OTHER APPLICABLE ARTICLES: None
WARRANTY STATUS: "INFORMATION ONLY"
< PREV PAGE
NEXT PAGE >