< PREV PAGE
NEXT PAGE >
C 2500 3/4 Ton Pickup 2WD V8-350 5.7L VIN M 4-bbl (1984)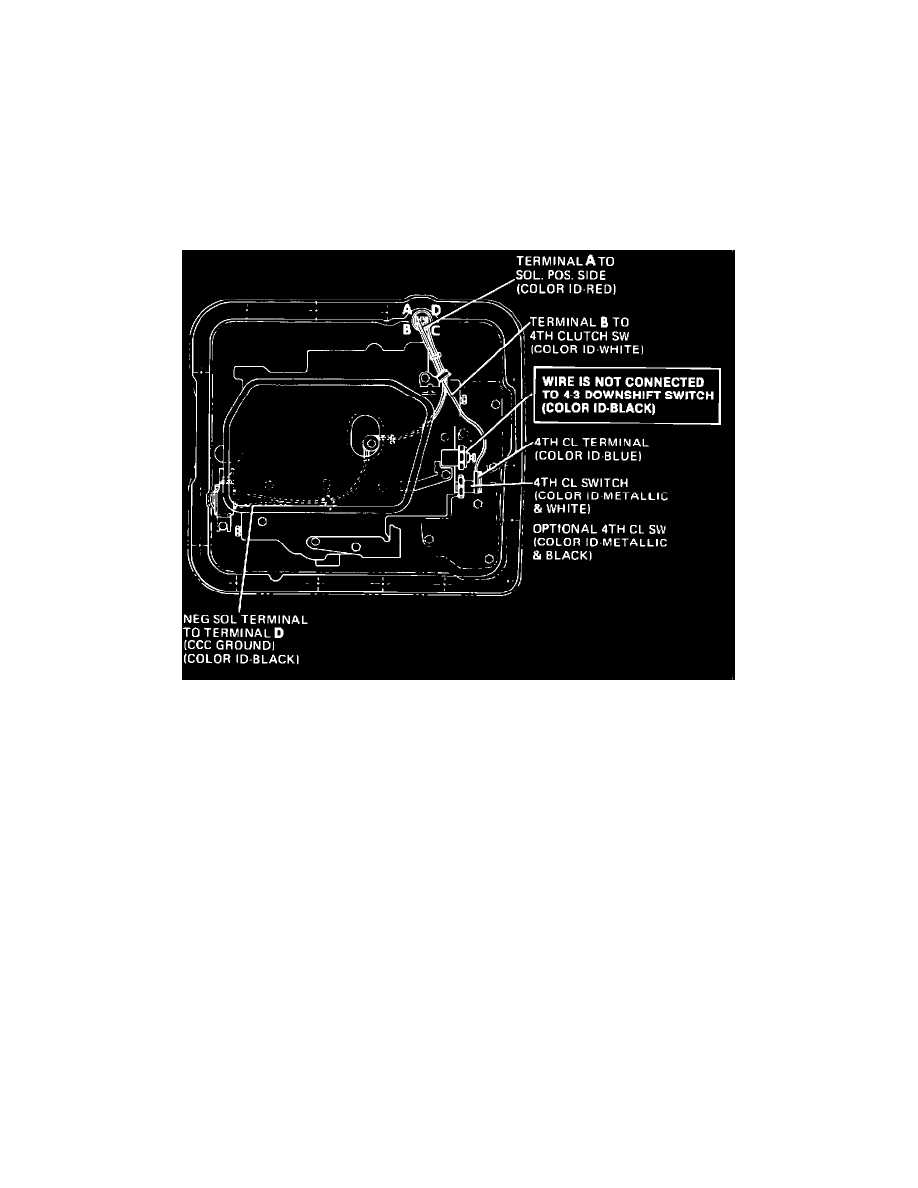 Downshift Switch: Technical Service Bulletins
A/T - Elimination of 4-3 Downshift Switch
Number:
84-144
Section:
7A (VIIc)
Date:
June, 1984
Subject:
ELIMINATION OF 4-3 DOWNSHIFT SWITCH TO REDUCE POSSIBLE 4-3 DOWNSHIFT FLARE
Model and Year:
1984 THM 700-R4 (YA AND YW)
TO:
ALL CHEVROLET DEALERS
FIGURE 1 - 4-3 DOWNSHIFT SWITCH WIRING DIAGRAM BEGINNING JULIAN DATE 065, 1984
Beginning March 5, 1984 (Julian Date 065), 1984 models YA and YW THM 700-R4 transmissions were built with a new solenoid and "O" ring
assembly which has a 3 wire harness (P/N 8654129) which is not connected to the 4-3 downshift switch (Figure 1). This is done to reduce a possible 4-3
downshift flare.
The 4-3 downshift switch will remain a part of the control valve body assembly for the remainder of 1984 production for service reasons..
< PREV PAGE
NEXT PAGE >