< PREV PAGE
NEXT PAGE >
C 2500 Truck 2WD V8-305 5.0L (1986)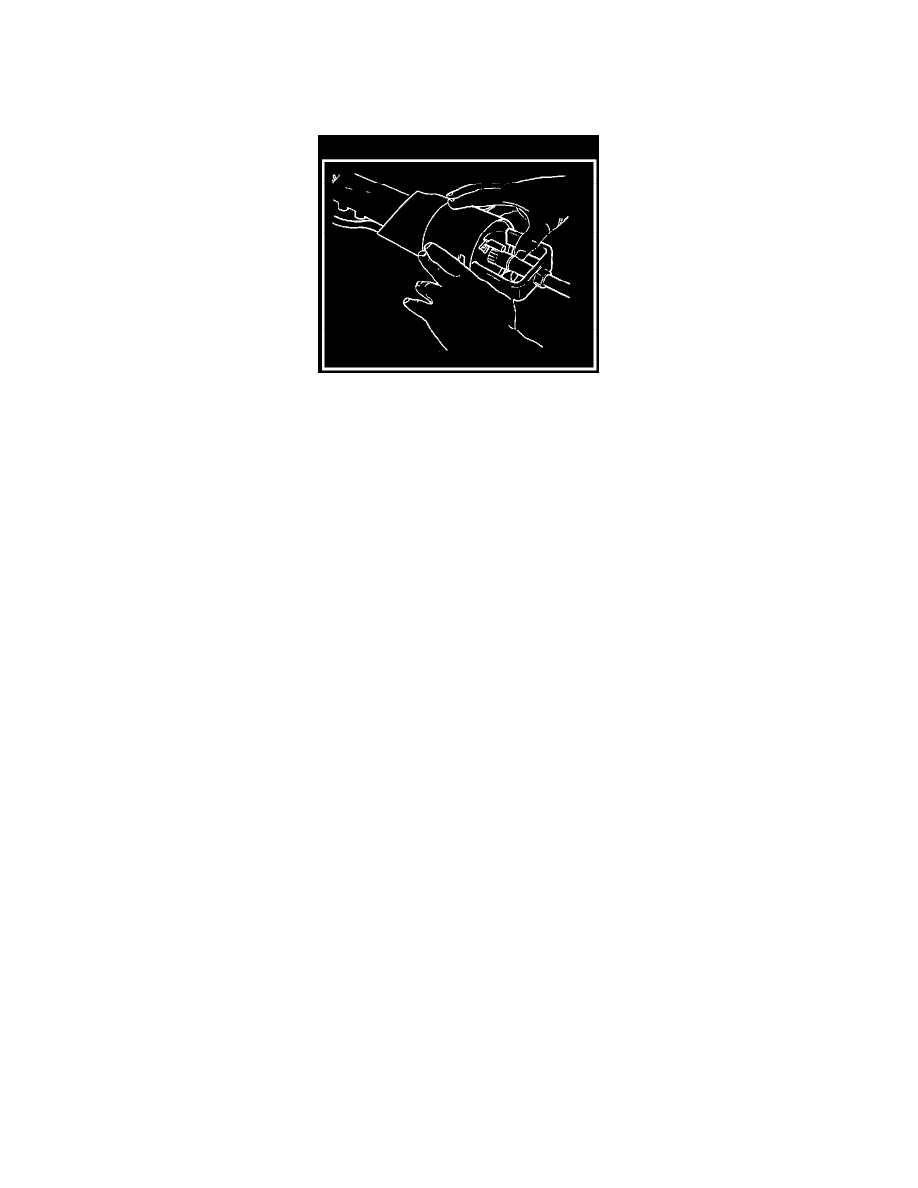 2. Install the three mounting screws and clip the connector to the bracket on the jacket.
3. Install the column to instrument panel trim plate.
4. Install the hazard warning knob and directional signal lever.
5. Make certain that the switch is in "Neutral" and the hazard warning knob is out. Slide the thrust washer, upper bearing preload spring and
cancelling cam onto the upper end of the shaft.
6. Place the lock plate onto the end of the shaft. Screw the center post of the Lock Plate Compressing Tool J-23653 onto the steering shaft as far as it
will go. Place a NEW snap ring over the center post. Place the "C" bar over the center post and then compress the lock plate by turning the nut
clockwise. Slide the new snap ring down the tapered center post and into the shaft groove. Remove Tool J-23653.
< PREV PAGE
NEXT PAGE >