< PREV PAGE
NEXT PAGE >
G 1500 1/2 Ton Van V8-305 5.0L VIN H 4-bbl (1984)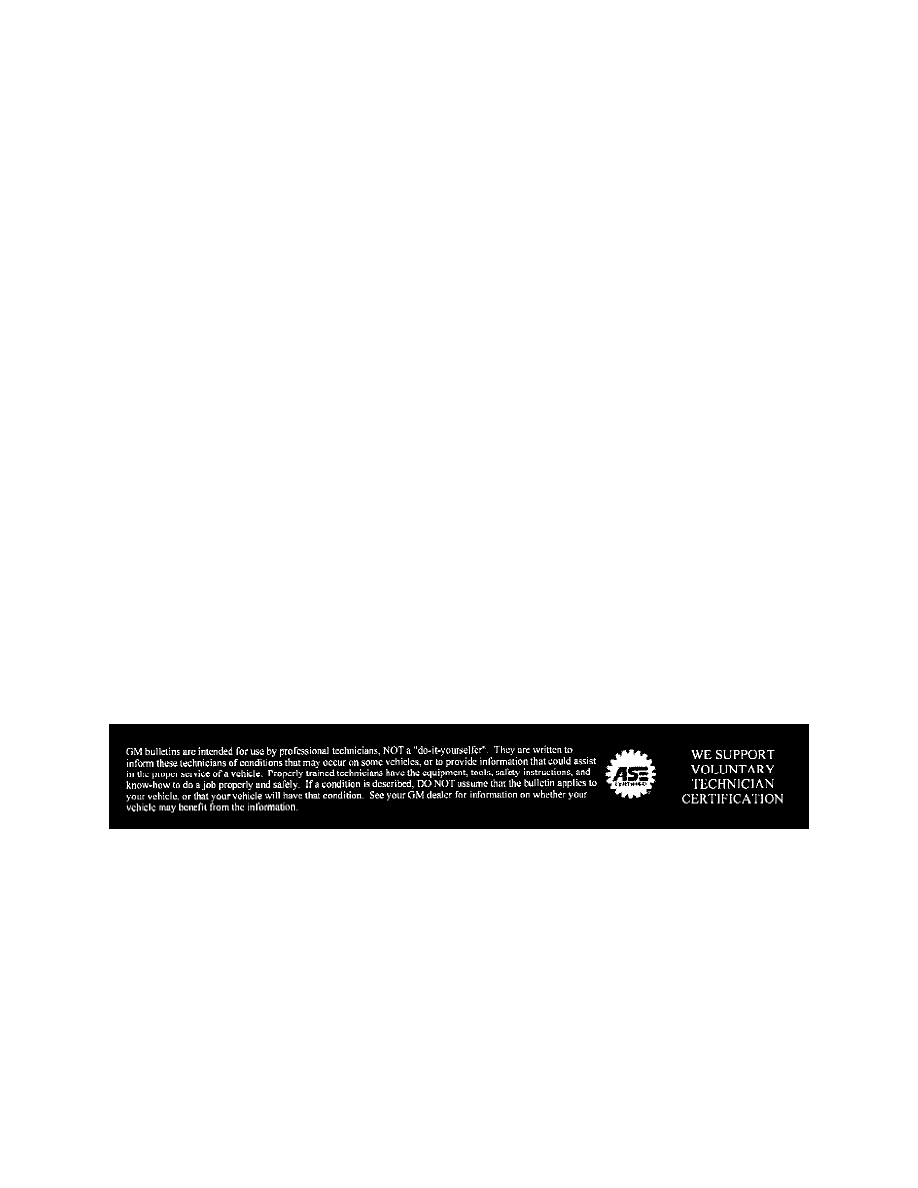 Back Window Glass: Technical Service Bulletins
Body - Vehicle Glass Distortion Information
INFORMATION
Bulletin No.: 00-08-48-005D
Date: September 10, 2010
Subject: Distortion in Outer Surface of Vehicle Glass
Models:
2011 and Prior GM Passenger Cars and Trucks 
2009 and Prior HUMMER H2 
2010 and Prior HUMMER H3 
2005-2009 Saab 9-7X 
2010 and Prior Saturn 
Supercede:
This bulletin is being revised to add model years. Please discard Corporate Bulletin Number 00-08-48-005C (Section 08 - Body and Accessories). 
Distortion in the outer surface of the windshield glass, door glass or backlite glass may appear after the vehicle has:
-
Accumulated some mileage. 
-
Been frequently washed in automatic car washes, particularly "touchless" car washes. 
This distortion may look like a subtle orange peel pattern, or may look like a drip or sag etched into the surface of the glass.
Some car wash solutions contain a buffered solution of hydrofluoric acid which is used to clean the glass. This should not cause a problem if used in the
correct concentration. However, if not used correctly, hydrofluoric acid will attack the glass, and over time, will cause visual distortion in the outer
surface of the glass which cannot be removed by scraping or polishing.
If this condition is suspected, look at the area of the windshield under the wipers or below the belt seal on the side glass. The area of the glass below the
wipers or belt seal will not be affected and what looks like a drip or sag may be apparent at the edge of the wiper or belt seal. You may also see a line on
the glass where the wiper blade or the belt seal contacts the glass.
Important
The repair will require replacing the affected glass and is not a result of a defect in material or workmanship. Therefore, is not covered by New
Vehicle Warranty.
Disclaimer
< PREV PAGE
NEXT PAGE >