OnStar(R) - Analog Only Systems Information|Page 8 >
G 2500 3/4 Ton Van V8-305 5.0L VIN M SFI (1996)
Relays and Modules
Relays and Modules - Accessories and Optional Equipment
Emergency Contact Module
Component Information
Technical Service Bulletins
OnStar(R) - Analog Only Systems Information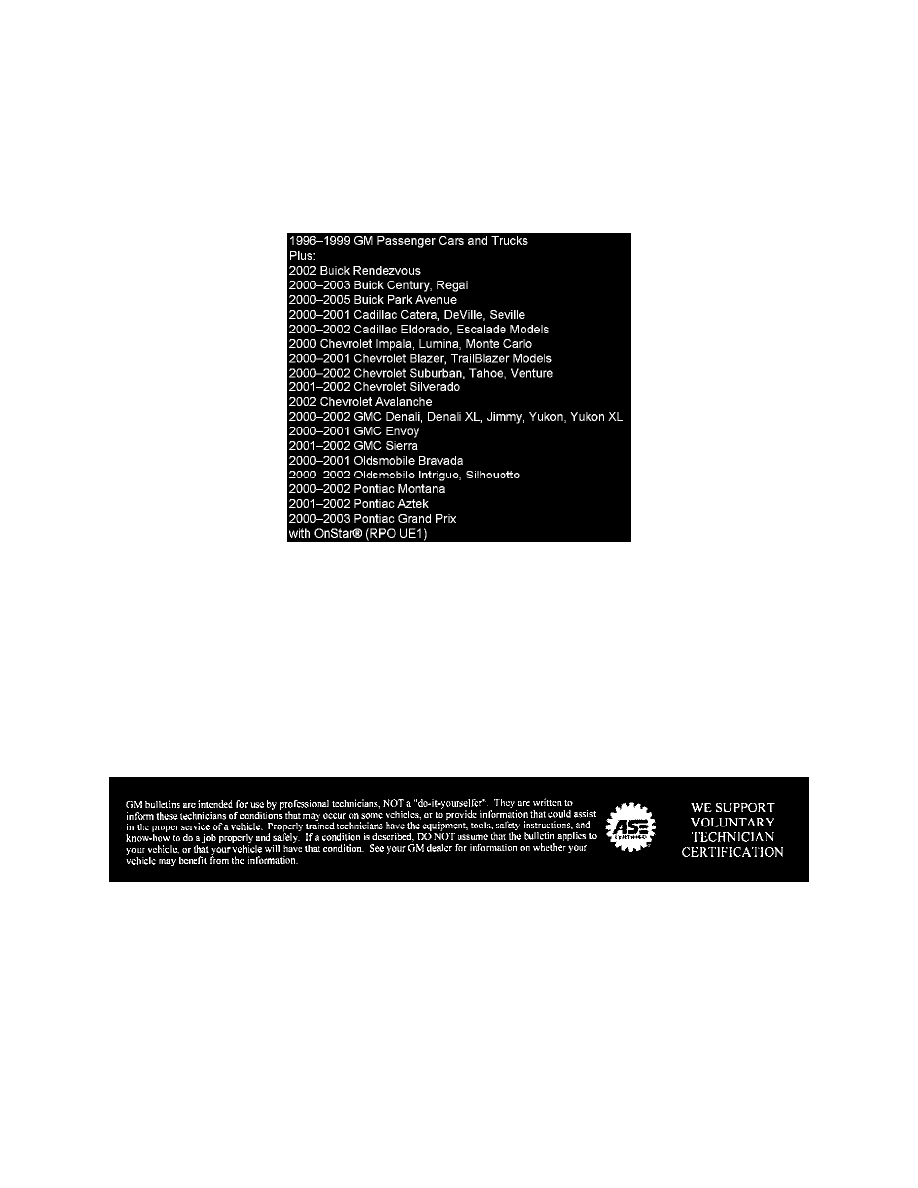 Emergency Contact Module: Technical Service Bulletins
OnStar(R) - Analog Only Systems Information
INFORMATION
Bulletin No.: 06-08-64-007A
Date: September 22, 2008
Subject: 
Information on OnStar(R) Analog-Only Systems
Models
Supercede:
This bulletin is being revised to update the models affected list above. Please discard Corporate Bulletin Number 06-08-46-007 (Section 08 - Body &
Accessories).
All vehicles equipped with OnStar(R) listed in this bulletin were built with Analog-Only OnStar(R) Hardware. OnStar(R) equipped vehicles with
analog-only equipment were designed to operate only on the analog wireless network and cannot be upgraded for digital network compatibility.
Vehicles with this equipment will no longer be able to receive OnStar(R) services beginning January 1, 2008. At that time, service will be available only
through Dual-Mode (Analog / Digital) equipment. Analog-Only vehicles cannot be upgraded to digital equipment.
Disclaimer
Relays and Modules
Relays and Modules - Accessories and Optional Equipment
Emergency Contact Module
Component Information
Technical Service Bulletins
OnStar(R) - Analog Only Systems Information
OnStar(R) - Analog Only Systems Information|Page 8 >