< PREV PAGE
NEXT PAGE >
K 1500 Truck 4WD V8-350 5.7L (1986)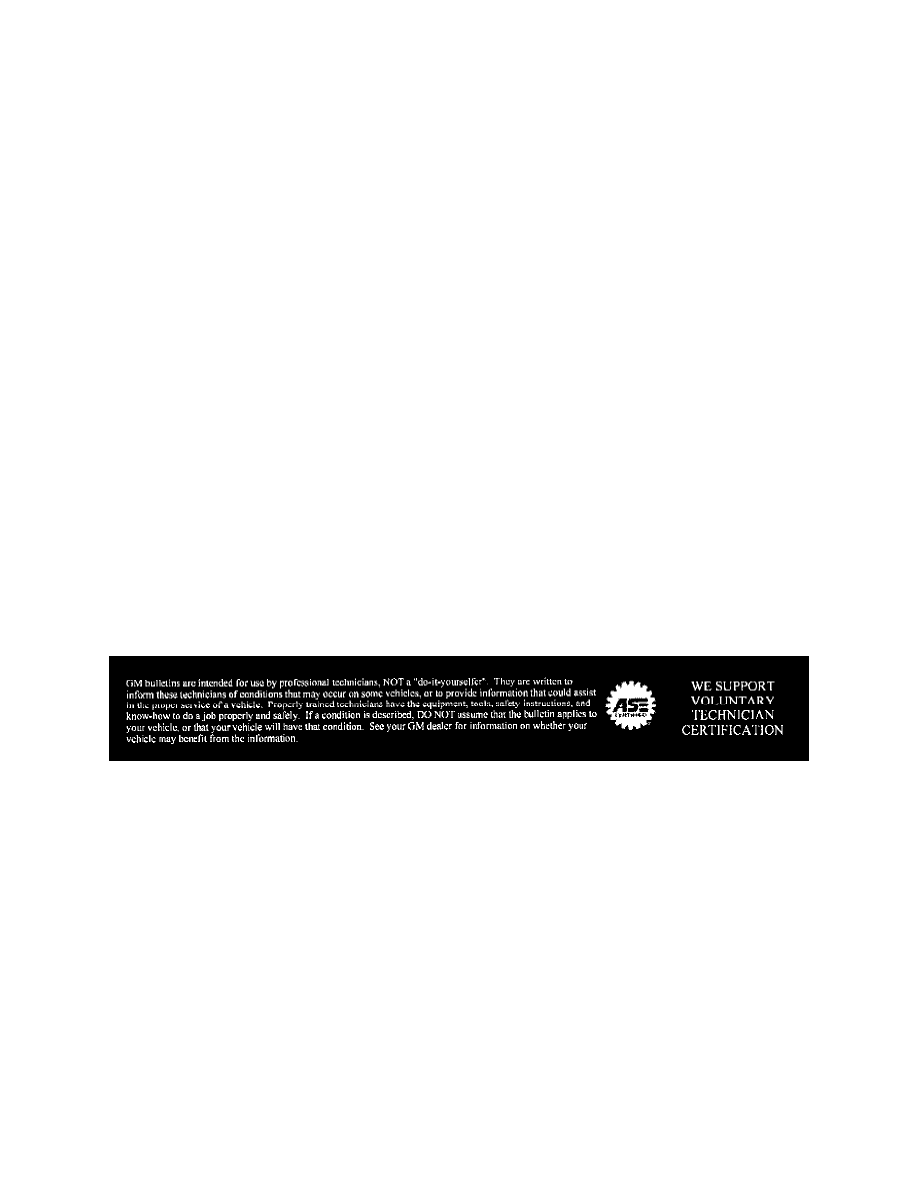 Head Restraint System: Technical Service Bulletins
Restraints - Driver/Passenger Seat Head Rest Information
INFORMATION
Bulletin No.: 10-08-50-003A
Date: March 24, 2011
Subject: Information on Driver or Passenger Seat Head Restraint Concerns with Comfort, Custom Upholstery or Other Comfort Enhancing Devices
Models:
2012 and Prior GM Passenger Cars and Trucks 
Equipped with Adjustable Head Restraints
Supercede:
This bulletin is being revised to add model years. Please discard Corporate Bulletin Number 10-08-50-003 (Section 08 - Body and Accessories). 
Important
ON A GM VEHICLE EQUIPPED WITH ADJUSTABLE HEAD RESTRAINTS, USE THE HEAD RESTRAINT COVERS, FOAM AND
OTHER SEAT-RELATED EQUIPMENT AS RELEASED BY GM FOR THAT VEHICLE. DO NOT ALTER OR REPOSITION THE HEAD
RESTRAINT SYSTEM. ANY ALTERATIONS TO HEAD RESTRAINTS DEFEATS THE INTENDED DESIGN OF THE SYSTEM. GM
WILL NOT BE LIABLE FOR ANY PROBLEMS CAUSED BY USE OF SUCH IMPROPER DESIGN ALTERATIONS, INCLUDING ANY
WARRANTY REPAIRS INCURRED.
You may have a customer with a concern that the head restraint is uncomfortable or sits too far forward. The front driver and passenger seats are
equipped with head restraints that have been designed to help minimize injuries while still providing comfort to the occupants. Each GM vehicle has its
own specifically designed head restraint. 
The head restraints should only be used in the vehicle for which they were designed. The head restraint will not operate to its design intent if the original
foam is replaced (1) by non-GM foam or head restraint, (2) by GM foam or head restraint designed for a different vehicle, (3) by GM foam or head
restraint that has been altered by a trim shop or (4) if any object, such as an aftermarket comfort enhancing pad or device, is installed.
Never modify the design of the head restraint or remove the head restraint from the vehicle as this may interfere with the operation of the seating and 
restraint systems and may prevent proper positioning of the passenger within the vehicle.
Disclaimer
< PREV PAGE
NEXT PAGE >