< PREV PAGE
NEXT PAGE >
K 1500 Truck 4WD V8-350 5.7L (1986)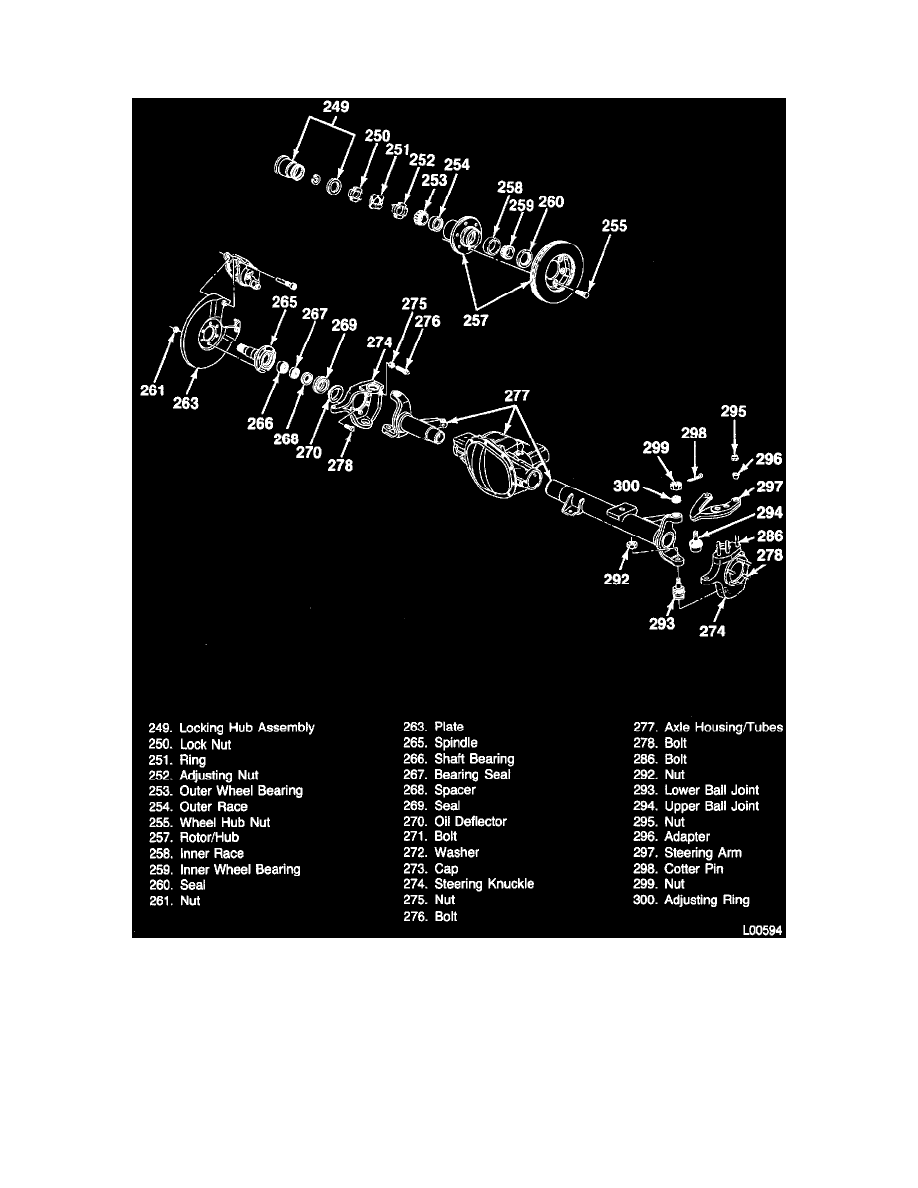 Wheel Seal: Service and Repair
Front
Knuckle And Hub/Rotor Components
REMOVE
1. Raise and support vehicle.
2. Remove locking hub. See Locking Hub / Service and Repair.  See: Wheel Hub (Locking)/Service and Repair
3. Remove disc brake caliper and position aside. Do not allow caliper to hang from brake hose.
4. Remove wheel bearing outer locknut, lock ring and wheel bearing inner adjusting nut.
5. Remove hub and disc assembly, and outer wheel bearing.
6. Remove oil seal, inner wheel bearing and inner and outer bearing cups using a suitable drift.
INSTALL
< PREV PAGE
NEXT PAGE >