< PREV PAGE
NEXT PAGE >
K 1500 Truck 4WD V8-393 6.5L DSL VIN P (1995)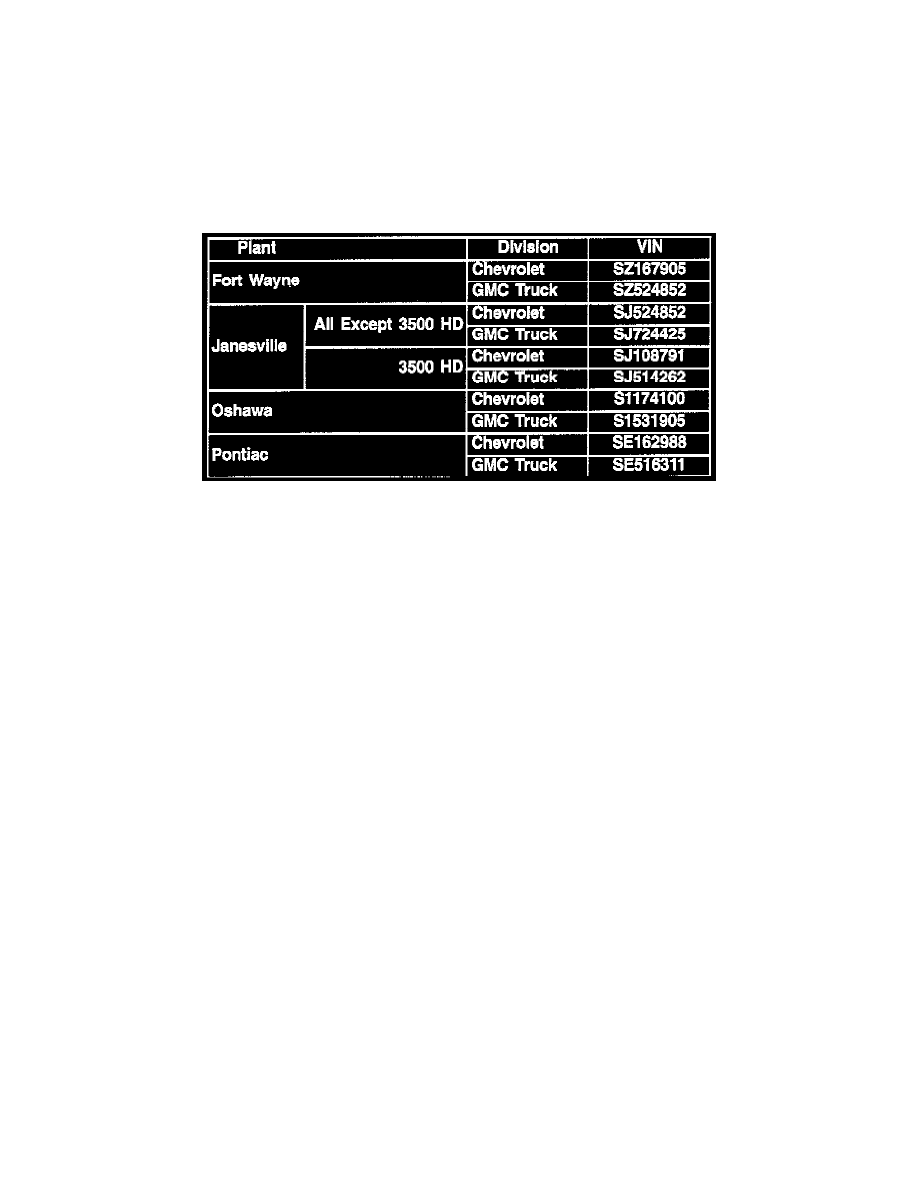 Antenna Cable: Customer Interest
Radio - Poor AM Reception Or Static
File In Section: 9 - Accessories
Bulletin No.: 56-96-02
Date: November, 1995
Subject: 
Poor AM Radio Reception or Static (Replace Antenna and Extension Cable)
Models: 
1995 Chevrolet and GMC Truck C/K Models
Radio Equipped (RPOs UM6, UM7, ULO, UNO, UPO) 
Built Prior to the VIN Breakpoints as shown.
Condition
Poor radio reception or static, especially on the AM band.
Cause
A chemical residue left on the antenna coaxial cable connector during the manufacturing process of the antenna. The residue causes a chemical reaction
that, over time, interferes with the electrical connection between the antenna cable and the antenna extension cable.
The condition may be present only on the vehicles identified above (Silao and Flint built trucks were not involved).
Correction
Replace the antenna and extension cable with new part numbers listed below.
Service Procedure
Follow service procedure in 1995 C/K Service Manual GMT/95-CK-1, Section 9A-33/34.
Parts Information
P/N
Description
Quantity
15712822
Antenna Assembly
1
15712823
Antenna Extension Cable
1
Warranty Information
< PREV PAGE
NEXT PAGE >