< PREV PAGE
NEXT PAGE >
K 1500 Truck 4WD V8-393 6.5L DSL VIN P (1995)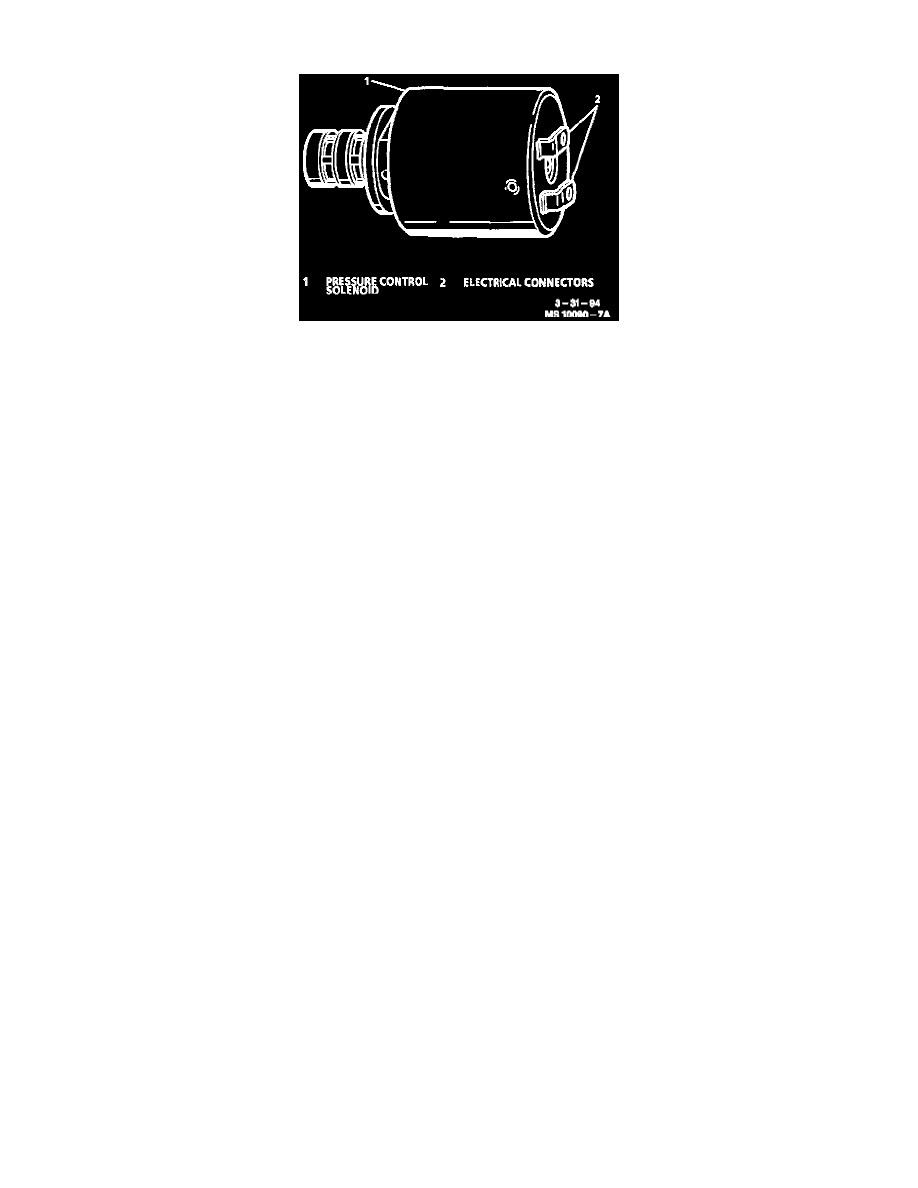 Pressure Regulating Solenoid: Description and Operation
Pressure Control Solenoid (PCS)
DESCRIPTION
This electrical device is used to control fluid line pressure by controlling actuator feed limit fluid flow acting on an internal spool valve and spring
pressure. The solenoid is a normally closed solenoid valve that controls fluid pressure when operating on a duty cycle. The solenoid is attached to
the control valve body within the transmission.
< PREV PAGE
NEXT PAGE >