< PREV PAGE
NEXT PAGE >
K 2500 Truck 4WD V8-379 6.2L DSL VIN C FI (1989)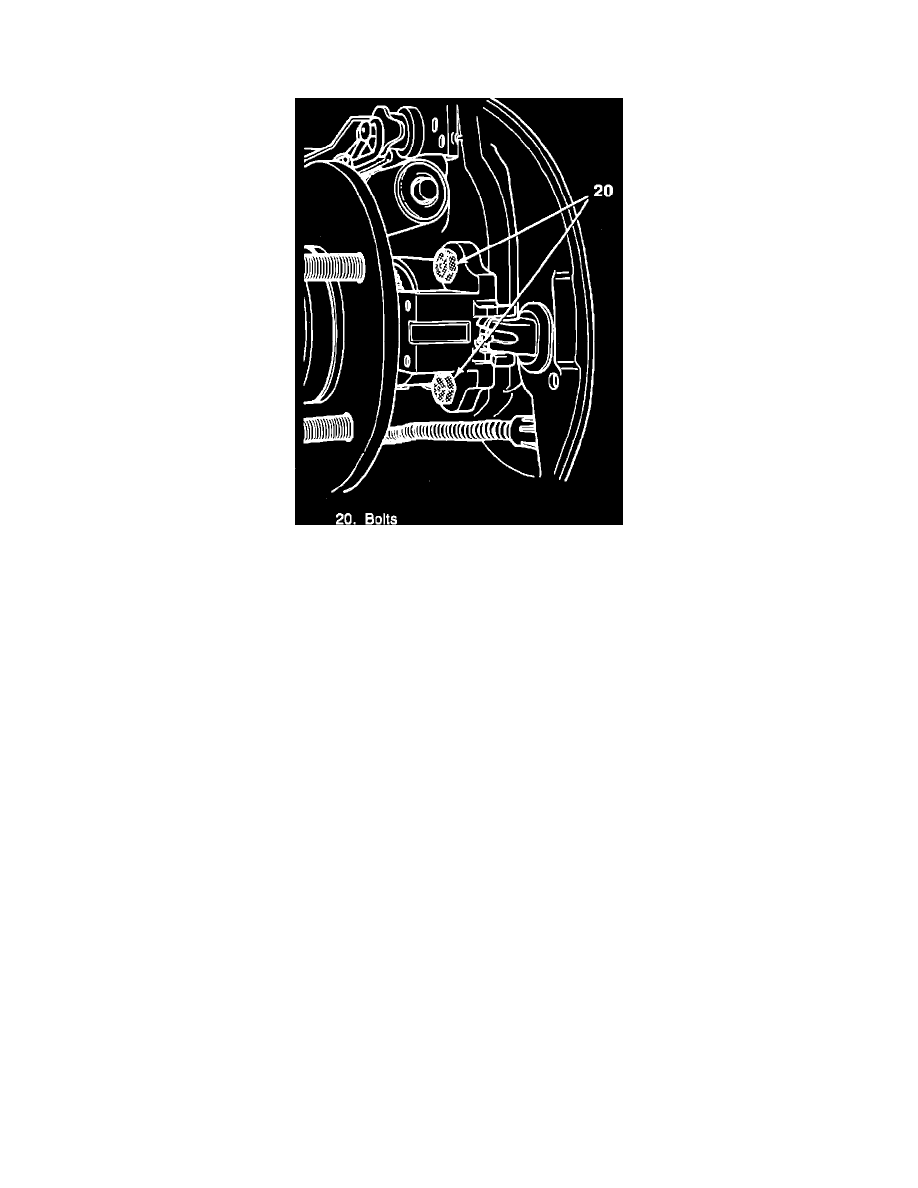 Wheel Speed Sensor: Service and Repair
Rear Wheel Speed Sensor
Fig. 58  Rear Wheel Speed Sensor
1.
Raise and support vehicle, then remove wheel and tire assembly.
2.
Remove brake drum.
3.
Remove primary brake shoe.
4.
Disconnect sensor electrical connector.
5.
Remove sensor wire from rear axle clip.
6.
Remove speed sensor attaching bolts, Fig. 58, then remove sensor by pulling wire through hole in backing plate.
7.
Reverse procedure to install. Torque speed sensor attaching bolts to 26 ft. lbs.
< PREV PAGE
NEXT PAGE >