< PREV PAGE
NEXT PAGE >
K 2500 Truck 4WD V8-379 6.2L DSL VIN C FI (1989)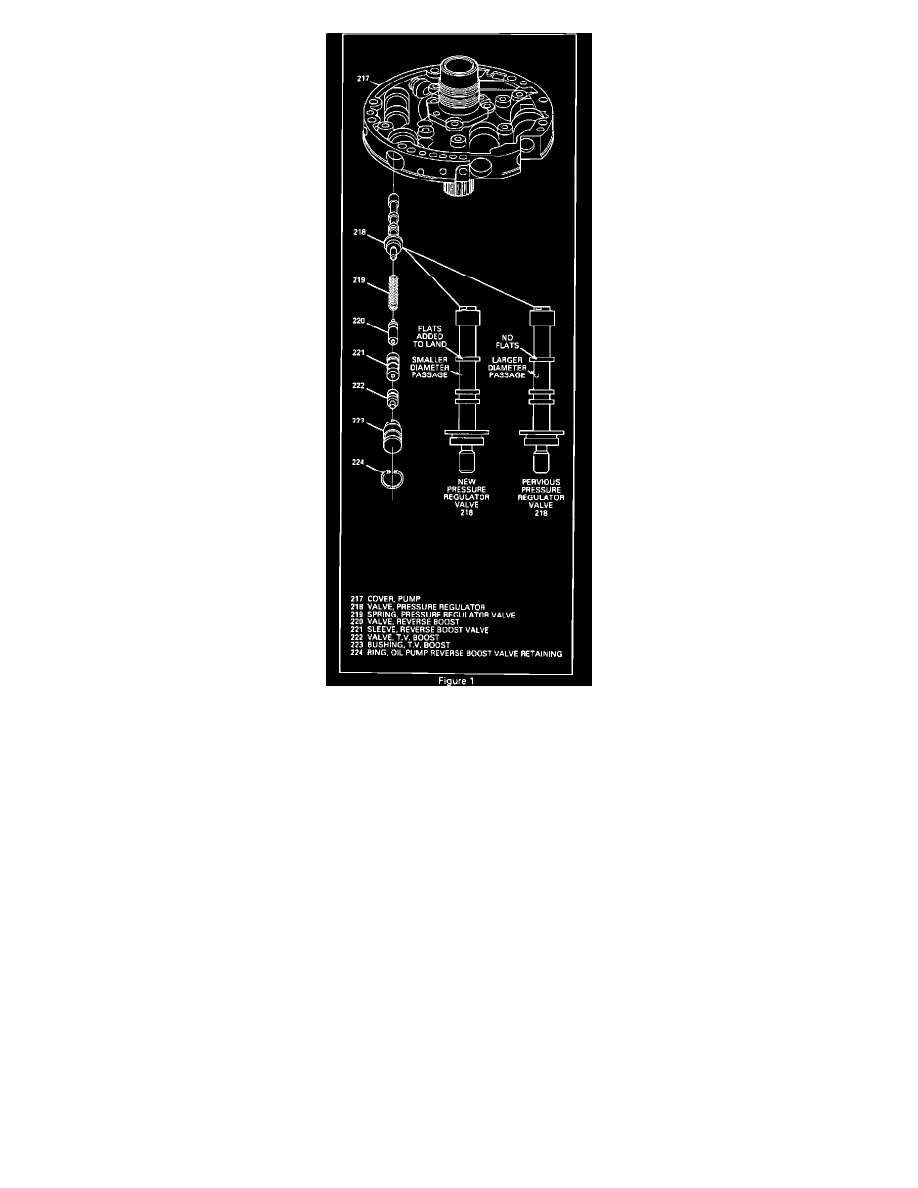 A new pressure regulator valve (See Figure 1) has been made which will improve the oil pressure stability at lower RPM.
SERVICE PARTS INFORMATION:
Part
Description
Number
Valve, Pressure Regulator (See Figure 1) 
8684048
Parts are expected to be available on October 5, 1992. In case of limited inventory, parts will be placed on 400 control to waive VIP surcharges. Only
verifiable emergency VIP orders will be accepted. GMSPO will make every effort to obtain parts. However, the part will be shipped premium
transportation at dealer's expense and all other order types will be placed on back order until the 400 control is removed.
WARRANTY INFORMATION:
Labor Operation:
K6550 Valve, Pressure Regulator - R&R or Replace
Use the appropriate labor time in the labor time guide.
< PREV PAGE
NEXT PAGE >