< PREV PAGE
NEXT PAGE >
K 2500 Truck 4WD V8-379 6.2L DSL VIN C FI (1989)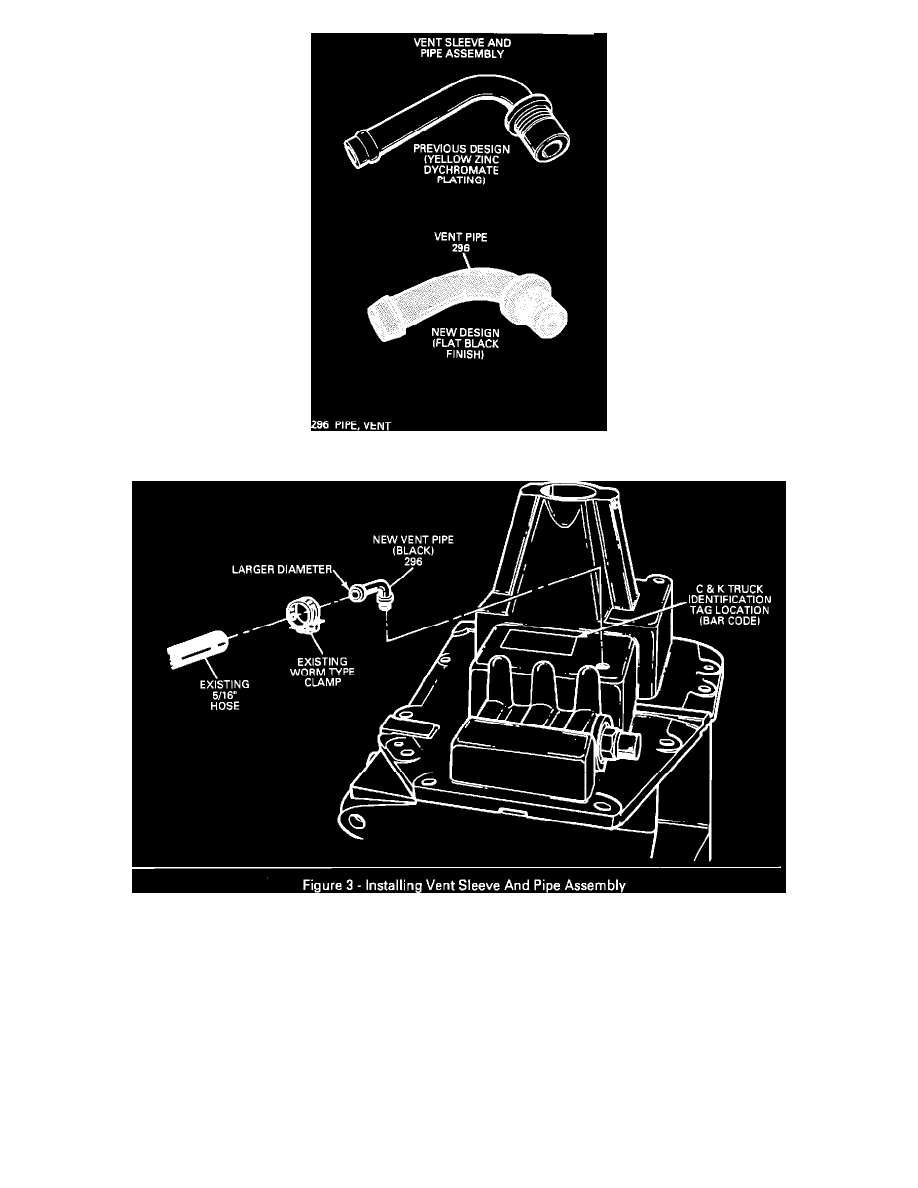 Figure 2
Figure 3
BULLETIN COVERS: (Figure 2) Some 1988 through 1990 C/K Trucks with an HM-117 manual transmission may develop a fluid leak out the vent
connection at the transmission. This is caused when fluid leaks (seeps) past the joint between the vent pipe and the hose. The
small amount of fluid that leaks (seeps) from this joint can be seen on the side of the transmission case, and a few drops may be
found on the pavement under the vehicle after it has been parked for a while. The new design vent pipe (296) has a larger
diameter on the hose end that will prevent fluid leaks.
Important
When repairing a 1988 C/K Truck, also refer to GMC Truck Service Service Bulletin 88-T-33. However, even if the repairs described in that bulletin are
performed, you must use the new design vent listed in this bulletin.
DATE OF PRODUCTION CHANGE:
< PREV PAGE
NEXT PAGE >