< PREV PAGE
NEXT PAGE >
K 2500 Truck 4WD V8-379 6.2L DSL VIN C FI (1989)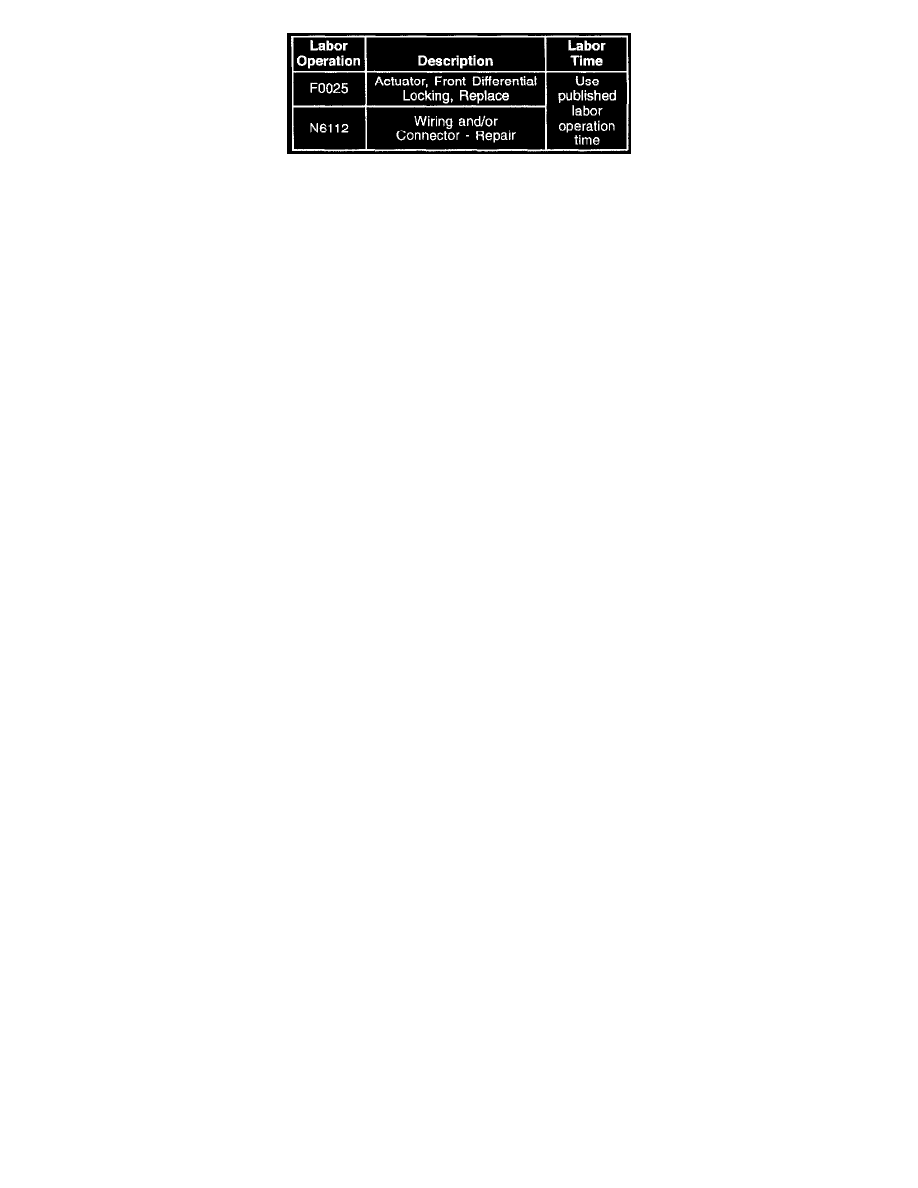 Warranty Information
Some owners with actuators that are operating as designed (5-30 seconds engagement time) may choose to upgrade to the fast actuator at their own
expense. The fast actuator is a new product enhancement and should not be used to replace actuators that are operating as designed.
For vehicles repaired under warranty, use:
Service Procedure
1.
Remove the front differential carrier shield, if equipped.
2.
If necessary, clean the axle housing in the area around the existing actuator. Disconnect the actuator's electrical connection at the front axle
housing.
3.
Remove the front axle actuator by unthreading the actuator from the axle housing.
4.
Install the spacer from the wiring kit into the axle tube with the flat side seated against the shift fork.
5.
Install the actuator motor and tighten until the shoulder of the actuator seats against the axle tube.
Important: 
If binding occurs before the actuator is seated, remove the actuator and reseat the spacer by pushing on the spacer with a screwdriver. Then
reinstall the actuator.
On K3 Models with the cast iron axle tube, there may be a casting burr which may contact the edge of the actuator. This should not create a
concern and the actuator should seat against the axle tube. If this contact remains a concern, use a die grinder in order to remove the burr.
< PREV PAGE
NEXT PAGE >