NEXT PAGE >
< PREV PAGE
K 2500 Truck 4WD V8-379 6.2L DSL VIN C FI (1989)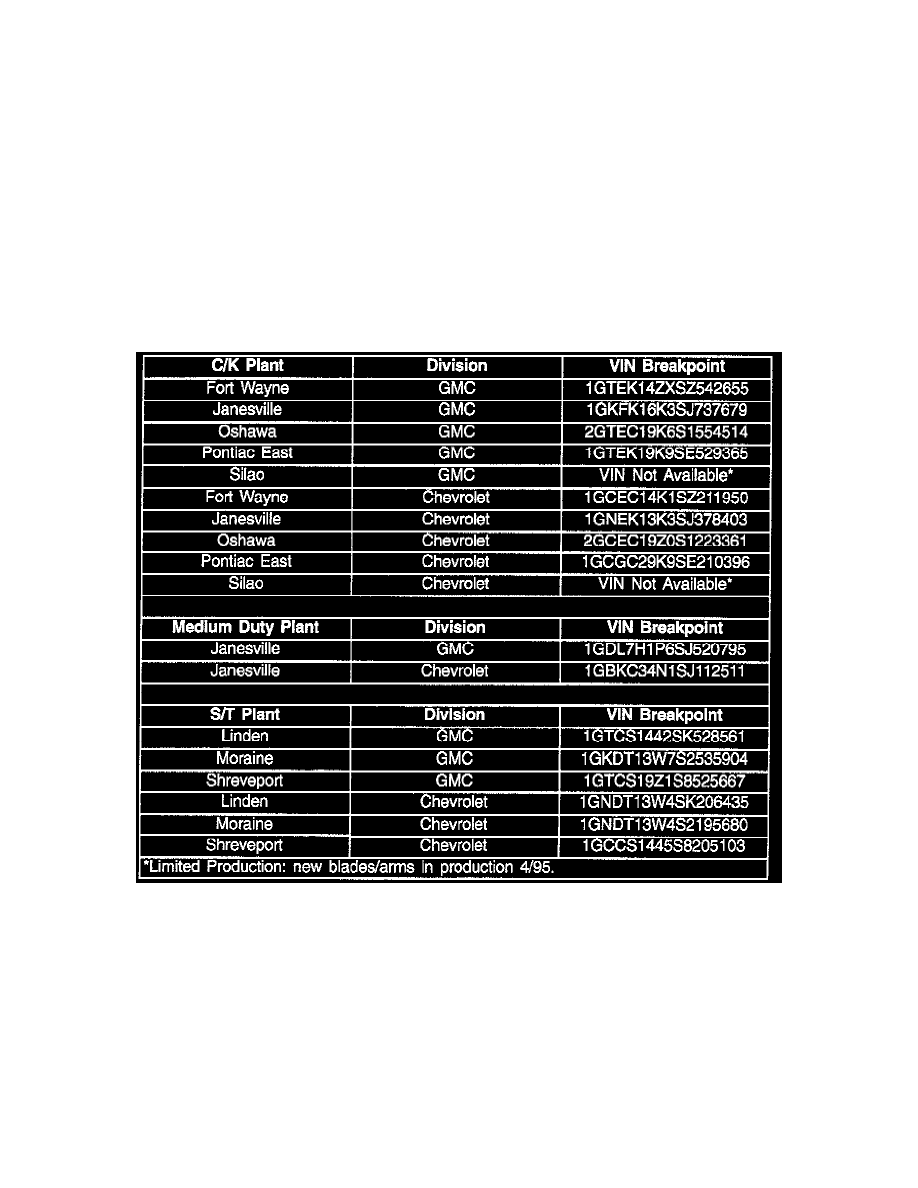 Wiper Arm: Customer Interest
Windshield Wiper Blades - Chattering
File In Section: 8 - Chassis/Body Electrical
Bulletin No.: 56-82-04A
Date: May, 1996
Subject: 
Windshield Wiper Blade Chatter (Replace Wiper Arm and Blade)
Models: 
1988-95 Chevrolet and GMC C/K Models
1990-95 Topkick/Kodiak Models
1994-95 Chevrolet and GMC S/T Pickups 
1995 Chevrolet and GMC S/T Utilities
 
Built Prior to the VIN Breakpoints:
This bulletin is being revised to change the part number for the S/T wiper blade (LH) and add S/T wiper blade (RH). Please discard Corporate Bulletin
Number 56-82-04 (Section 8 - Chassis/Body Electrical).
Condition
Some customers may comment that their windshield wiper chatters or squeaks as the blade moves across the windshield surface.
Cause
The windshield glass or wiper blades may become contaminated with dirt, road grime, car wax, etc. The wiper arm may be exerting an insufficient
amount of pressure on the windshield glass, or the wipe angle of the blade to the glass may be inadequate.
NEXT PAGE >
< PREV PAGE