< PREV PAGE
NEXT PAGE >
S15/T15 Jimmy 2WD L4-119 1.9L VIN A 2-BBL (1983)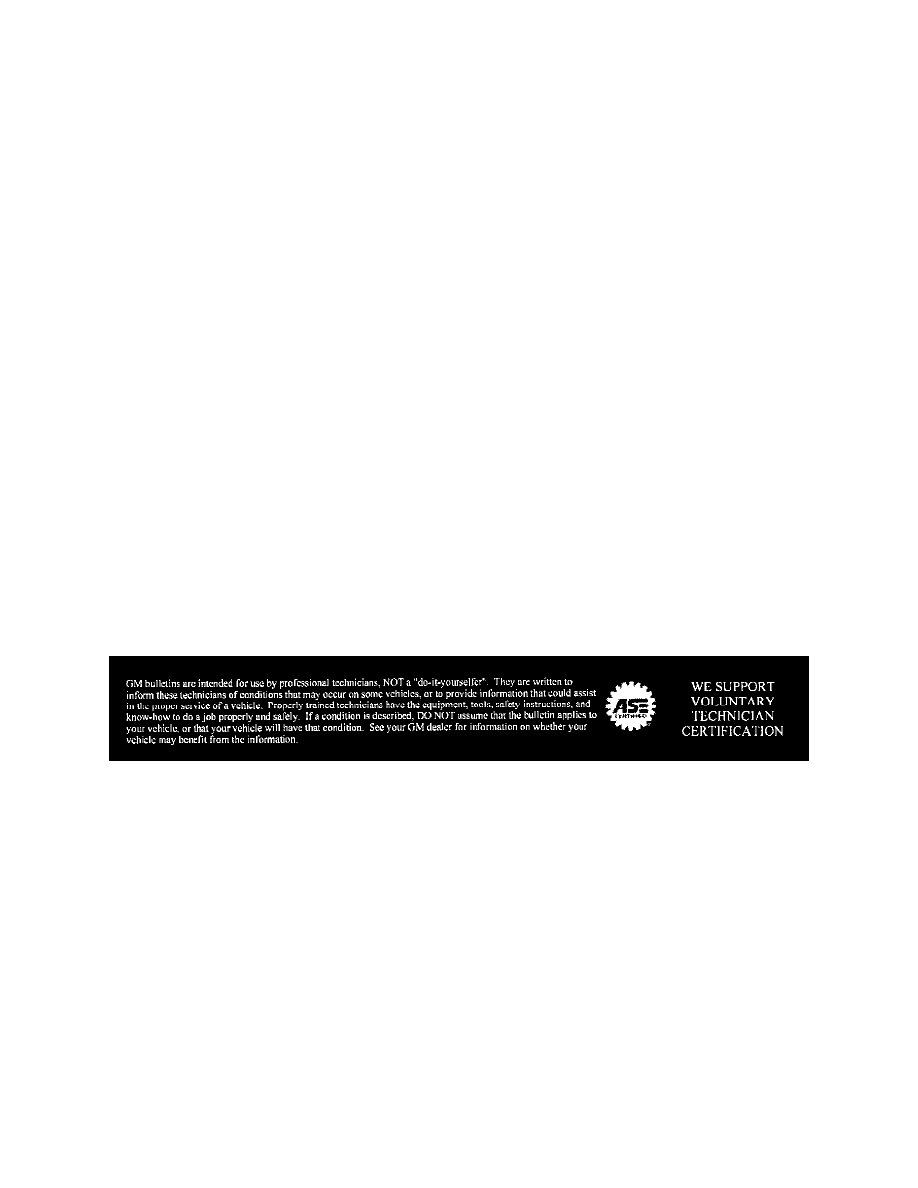 Weatherstrip: Technical Service Bulletins
Body - Maintaining Exterior Weatherstrip Appearance
INFORMATION
Bulletin No.: 99-08-64-016C
Date: July 29, 2009
Subject: Information on Maintaining Exterior Weatherstrip Appearance
Models:
2010 and Prior Passenger Cars and Trucks (including Saturn) 
2010 and Prior HUMMER H2, H3
2009 and Prior Saab 9-7X
Supercede:
This bulletin is being revised to add model years and update the parts and procedure information. Please discard Corporate Bulletin Number
99-08-64-016B (Section 08 - Body and Accessories).
Exterior weatherstrips are exposed to a variety of environmental elements, including UV rays, acid rain, insect and bird residue and atmospheric fallout.
All of these may effect the appearance of the weatherstrips; however, they do not effect the functionality of the weatherstrip. 
Weatherstrips that are discolored should not be replaced under the normal GM New Vehicle Warranty.
Weatherstrip Maintenance Instructions
Silicone grease on weatherstrips will make them last longer, seal better, and not stick or squeak. Clean the weatherstrips with a mild soap and water
solution. Apply silicone grease with a clean cloth. During very cold, damp weather, frequent application may be required. Refer to the information below
for the recommended maintenance products. Weatherstrips that are not maintained may crack and weather due to environmental elements.
Parts Information
Weatherstrip Conditioning Weatherstrip Lubricant (GM P/N 3634770 [in Canada, P/N 10953518]) or Dielectric Silicone Grease (GM P/N 12345579 [in
Canada, P/N 992887]). 
Disclaimer
< PREV PAGE
NEXT PAGE >