< PREV PAGE
NEXT PAGE >
S15/T15 Jimmy 2WD L4-119 1.9L VIN A 2-BBL (1983)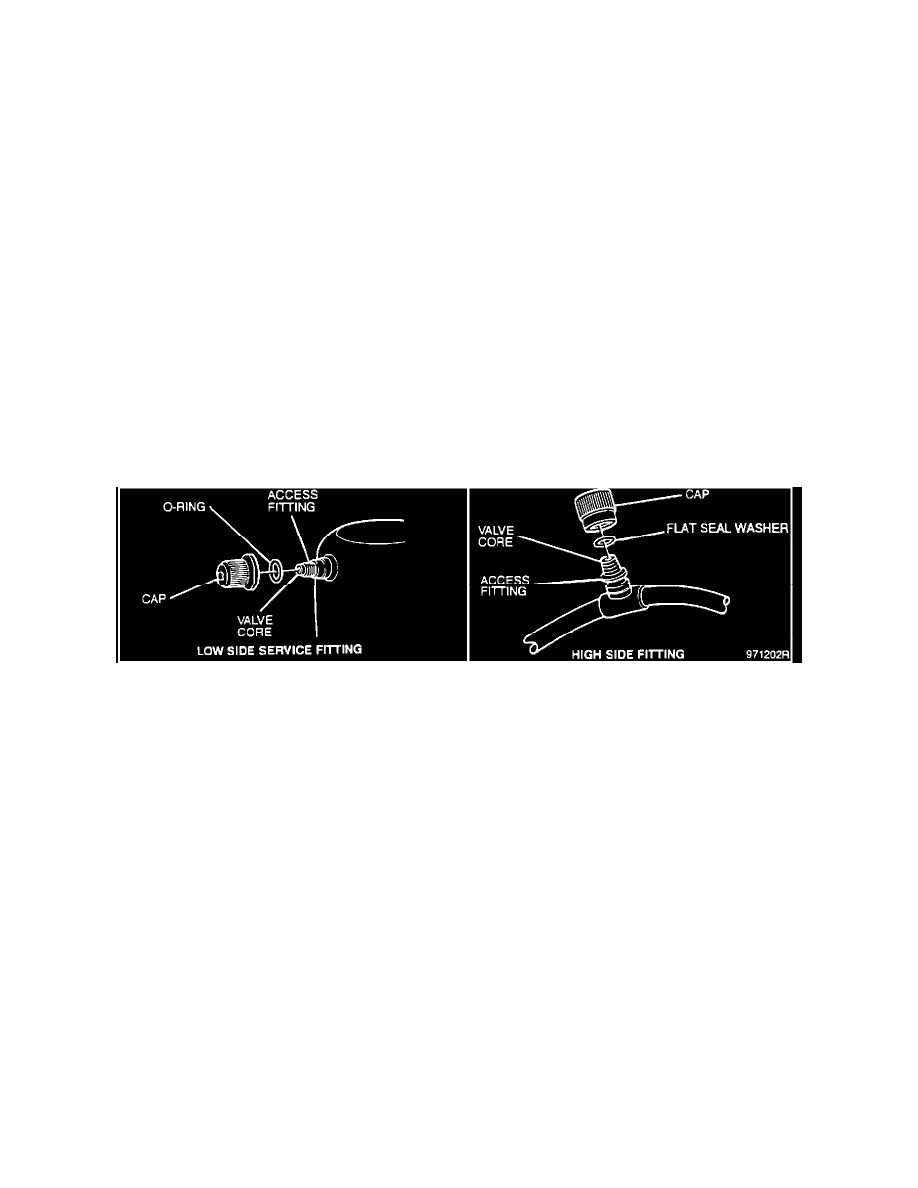 Service Port HVAC: Technical Service Bulletins
A/C - Refrigerant Loss Prevention
GMC NUMBER: 91-1B-112(A)
GROUP: 1B Air Conditioning
DATE: September, 1991
CORPORATE NUMBER: 971202R
SUBJECT:
A/C REFRIGERANT LOSS DUE TO LOOSE OR MISSING ACCESS FITTING CAPS
MODELS:
1980-91 TRUCKS WITH A/C
THIS BULLETIN CANCELS AND REPLACES GMC TRUCK BULLETIN 91-1B-112 DATED JULY 1991. ALL COPIES OF 91-1B-112 SHOULD
BE DISCARDED.
This bulletin is being revised to add 1990-91 model years and to update a discontinued part number for high side valve-cap and seal.
All GM air conditioning High side and Low side access fittings are supplied with a black plastic cap and seal assembly which provides the primary 
refrigerant seal for the service fittings. 
If the cap and seal assembly is missing or loose, a significant amount of refrigerant may leak through the valve core located in the access fitting, which
could result in poor A/C performance or failure.
Figure 1
When servicing any vehicle's A/C system, make sure all access fitting cap seals (refer to Figure 1) are in place and tight. Caps should be threaded on
until contact with the "O" ring seal is made and then tightened another 1/4 - 1/2 turn to ensure proper sealing.
High Side
Low Side
Valve -  Cap and Seal
Valve - Cap and Seal
P/N 52451233
PIN 6551640
Parts are currently available from GMSPO.
< PREV PAGE
NEXT PAGE >