< PREV PAGE
NEXT PAGE >
S15/T15 Jimmy 2WD L4-119 1.9L VIN A 2-BBL (1983)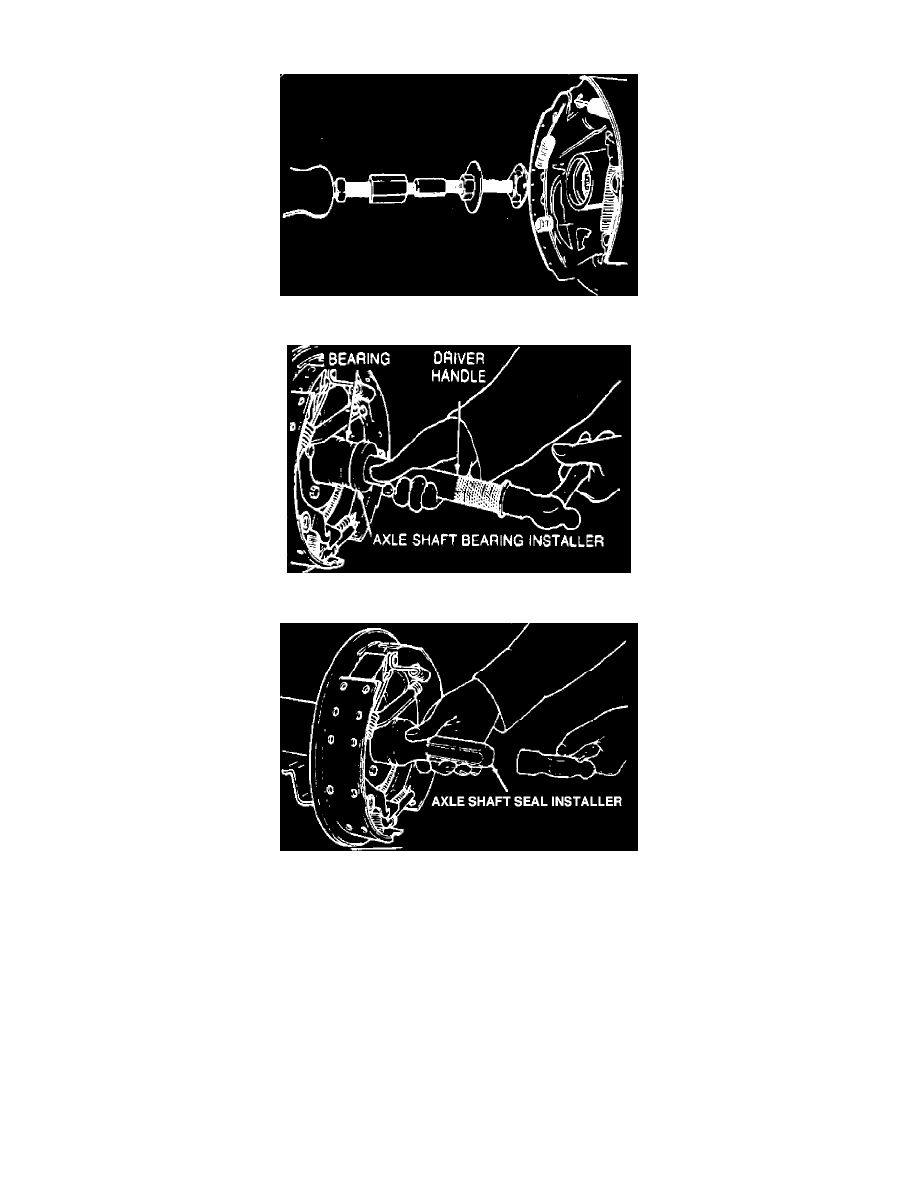 Wheel Seal: Service and Repair
Fig. 2 Axle shaft bearing removal
Fig. 3 Axle shaft bearing installation
Fig. 4 Axle shaft seal installation
1.
Remove axle shaft as described under ``Axle Shaft, Replace.''
2.
Remove axle seal by prying behind seal steel case with a suitable pry bar. Use caution to avoid damaging axle housing.
3.
Using a suitable puller and slide hammer, remove axle bearing, Fig. 2.
4.
Lubricate new bearing with gear lubricant, then install bearing in axle housing with tool J-23765 or equivalent until bearing is seated in housing, 
Fig. 3.
5.
Lubricate seal lips with gear lubricant, then position seal on tool J-23771 or equivalent and install in axle housing, tapping into place until seal is
flush with axle housing, Fig. 4.
6.
Reinstall axle shaft.
< PREV PAGE
NEXT PAGE >