< PREV PAGE
NEXT PAGE >
S15/T15 Jimmy 2WD L4-119 1.9L VIN A 2-BBL (1983)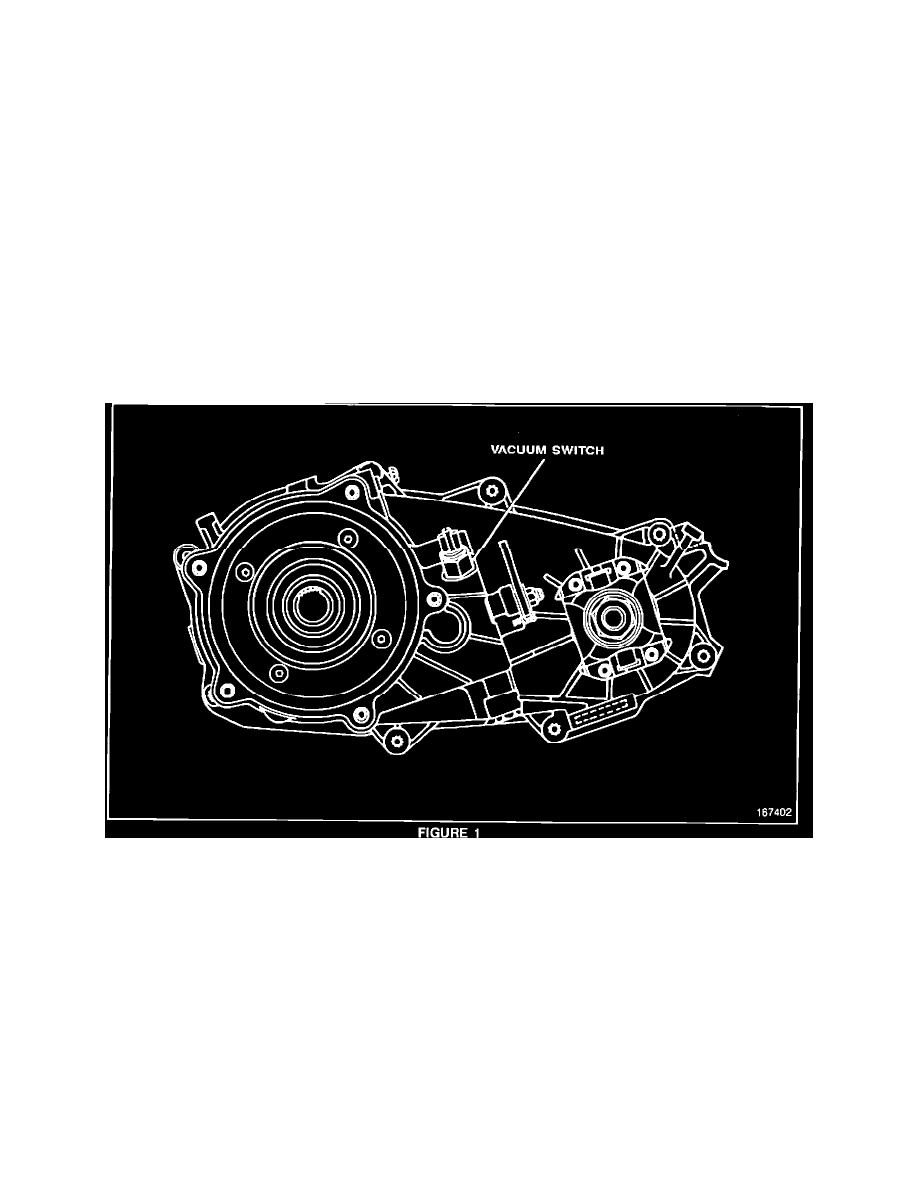 Transfer Case Actuator: Customer Interest
Drive Axle (Front) - Will Not Disengage
GMC NUMBER:
91-7D-175
GROUP:
7D Transfer Case
DATE:
January 1992
CORPORATE
NUMBER:
167402
SUBJECT:
FRONT AXLE WILL NOT DISENGAGE (INSTALL REVISED VACUUM ACTUATOR SWITCH)
MODELS:
1983 - 1991 T-TRUCKS (4WD JIMMY/SONOMA)
Owners of some 1983-1991 T-trucks may comment about inappropriate front axle disengagement. This condition may be due to a corroded transfer case
vacuum actuator switch. To correct this condition a revised switch (P/N 15664811), constructed of noncorrosive stainless steel, should be installed.
SERVICE PROCEDURE:
The vacuum switch is located on the left upper side of the transfer case (Figure 1).
1.
Raise the vehicle and support with suitable safety stands.
2.
Remove the vacuum lines from the switch.
3.
Remove the corroded switch from the transfer case.
4.
Install a revised switch (P/N 15664811). Coat the threads with thread sealant.
5.
Connect the vacuum lines.
6.
Lower the vehicle.
7.
Check for oil leaks at the threads and vacuum leaks around the vacuum lines.
SERVICE PARTS INFORMATION:
< PREV PAGE
NEXT PAGE >