Keyless Entry Module >
S15/T15 Sonoma P/U 4WD V6-262 4.3L VIN Z TBI (1995)
Relays and Modules
Relays and Modules - Accessories and Optional Equipment
Emergency Contact Module
Component Information
Technical Service Bulletins
OnStar(R) - Aftermarket Device Interference Information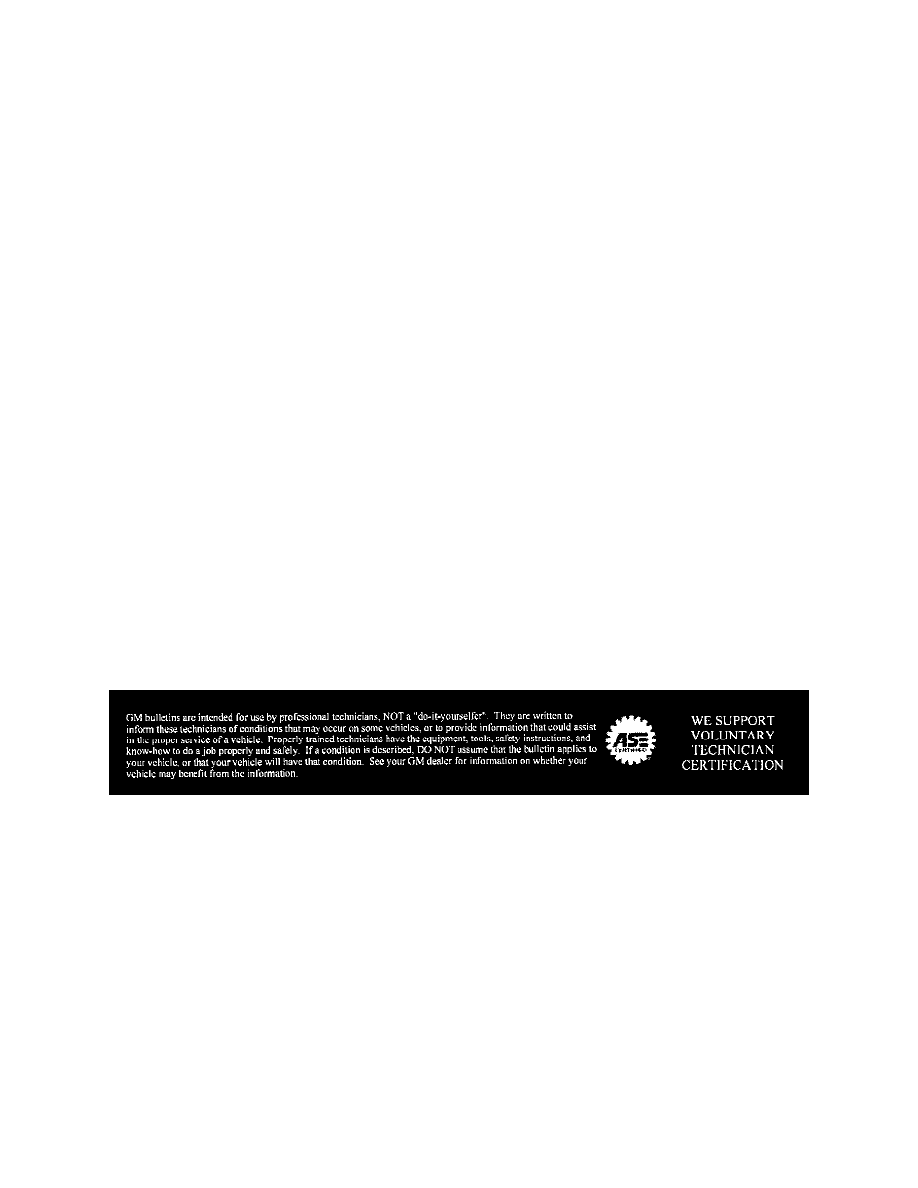 Emergency Contact Module: Technical Service Bulletins
OnStar(R) - Aftermarket Device Interference Information
INFORMATION
Bulletin No.: 08-08-46-004
Date: August 14, 2008
Subject: 
Information on Aftermarket Device Interference with OnStar(R) Diagnostic Services
Models:
2009 and Prior GM Passenger Car and Truck (including Saturn)
2009 and Prior HUMMER H2, H3 Models
2009 and Prior Saab 9-7X
with OnStar(R) (RPO UE1)
This bulletin is being issued to provide dealer service personnel with information regarding aftermarket devices connected to the Diagnostic Link
Connector (DLC) and the impact to OnStar(R) diagnostic probes and Vehicle Diagnostic e-mails.
Certain aftermarket devices, when connected to the Diagnostic Link Connector, such as, but not limited to, Scan Tools, Trip Computers, Fuel Economy
Analyzers and Insurance Tracking Devices, interfere with OnStar's ability to perform a diagnostic probe when requested (via a blue button call) by a
subscriber. These devices also prohibit the ability to gather diagnostic and tire pressure data for a subscriber's scheduled OnStar(R) Vehicle Diagnostic
(OVD) e-mail.
These aftermarket devices utilize the Vehicles serial data bus to perform data requests and/or information gathering. When these devices are requesting
data, OnStar(R) is designed not to interfere with any data request being made by these devices as required by OBD II regulations.
The OnStar(R) advisor is unable to definitively detect the presence of these devices and will only be able to inform the caller or requester of the
unsuccessful or incomplete probe and may in some cases refer the subscriber/requester to take the vehicle to a dealer for diagnosis of the concern.
When performing a diagnostic check for an unsuccessful or incomplete OnStar(R) diagnostic probe, or for concerns regarding completeness of the
OnStar(R) Vehicle Diagnostic (OVD) e-mail, verify that an aftermarket device was not present at the time of the requested probe. Regarding the OVD
e-mail, if an aftermarket device is interfering (including a Scan Tool of any type), the e-mail will consistently display a "yellow" indication in diagnostics
section for all vehicle systems except the OnStar(R) System and Tire Pressure data (not available on all vehicles) will not be displayed (i.e. section is
collapsed). Successful diagnostic probes and complete OVD e-mails will resume following the removal or disconnecting of the off-board device.
Disclaimer
Relays and Modules
Relays and Modules - Accessories and Optional Equipment
Emergency Contact Module
Component Information
Technical Service Bulletins
OnStar(R) - Aftermarket Device Interference Information
Keyless Entry Module >