< PREV PAGE
NEXT PAGE >
Savana 3500 V8-4.8L (2009)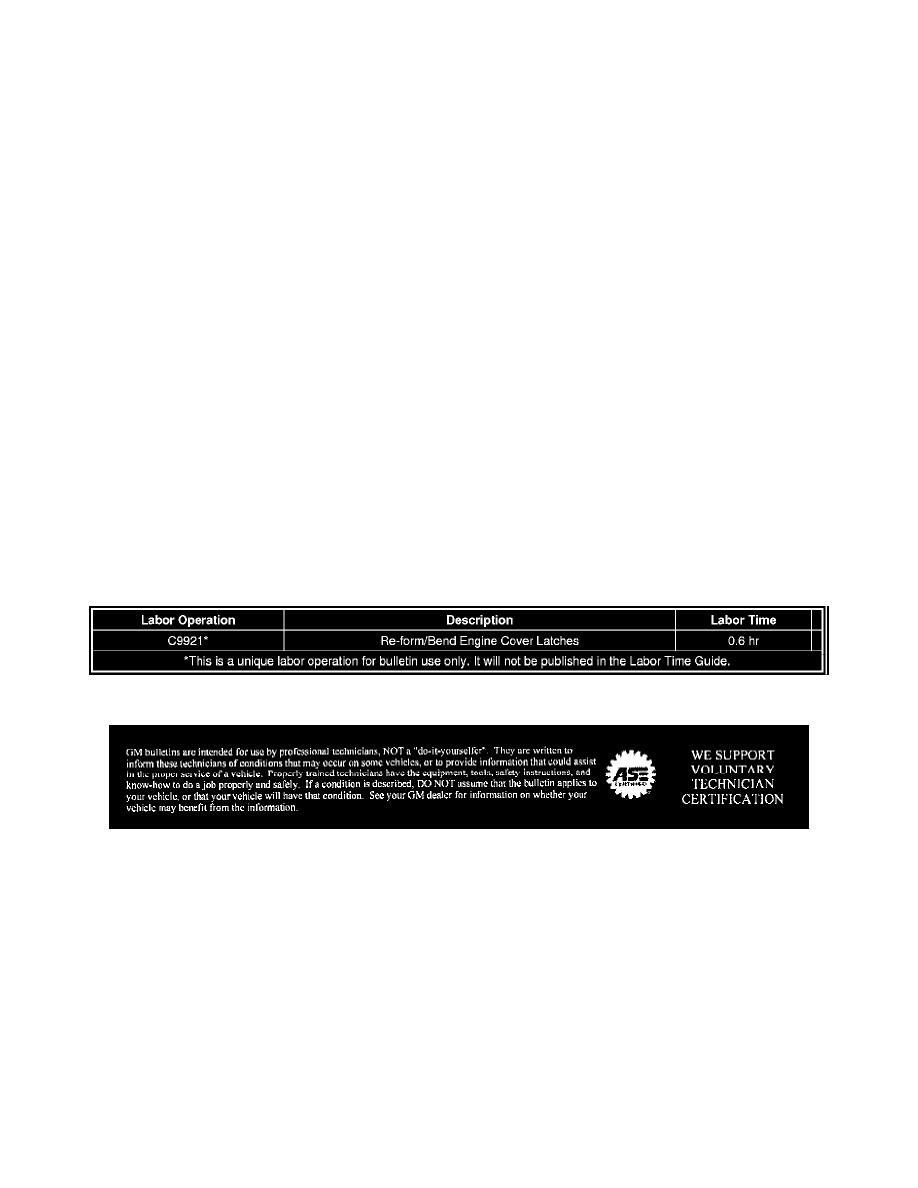 Access Cover: Customer Interest
Interior - Rattle/Buzz Noise In Console/Instrument Panel
TECHNICAL
Bulletin No.: 09-08-110-024
Date: December 18, 2009
Subject: Rattle or Buzz Noise in Console or Instrument Panel (Re-Form/Bend Engine Cover Latches)
Models:
2007-2010 Chevrolet Express
2007-2010 GMC Savana
Condition
Some customers may comment on a rattle or buzz noise coming from the console or instrument panel (IP) area. The noise is often misdiagnosed as the
IP.
Cause
This condition may be caused by a loss of tension on the engine cover latches. Over time, the engine cover seal takes a set. Once the seal takes a set, the
force exerted on the cover when latched is reduced, allowing the cover to move further down the engine ring. This causes the latch to lose tension and
start to rattle or buzz.
Correction
Re-form/bend the engine cover latches to increase the tension/force on the latch. The increased tension will keep the engine cover firmly in place with
the seal.
Warranty Information
For vehicles repaired under warranty, use the table above.
Disclaimer
< PREV PAGE
NEXT PAGE >