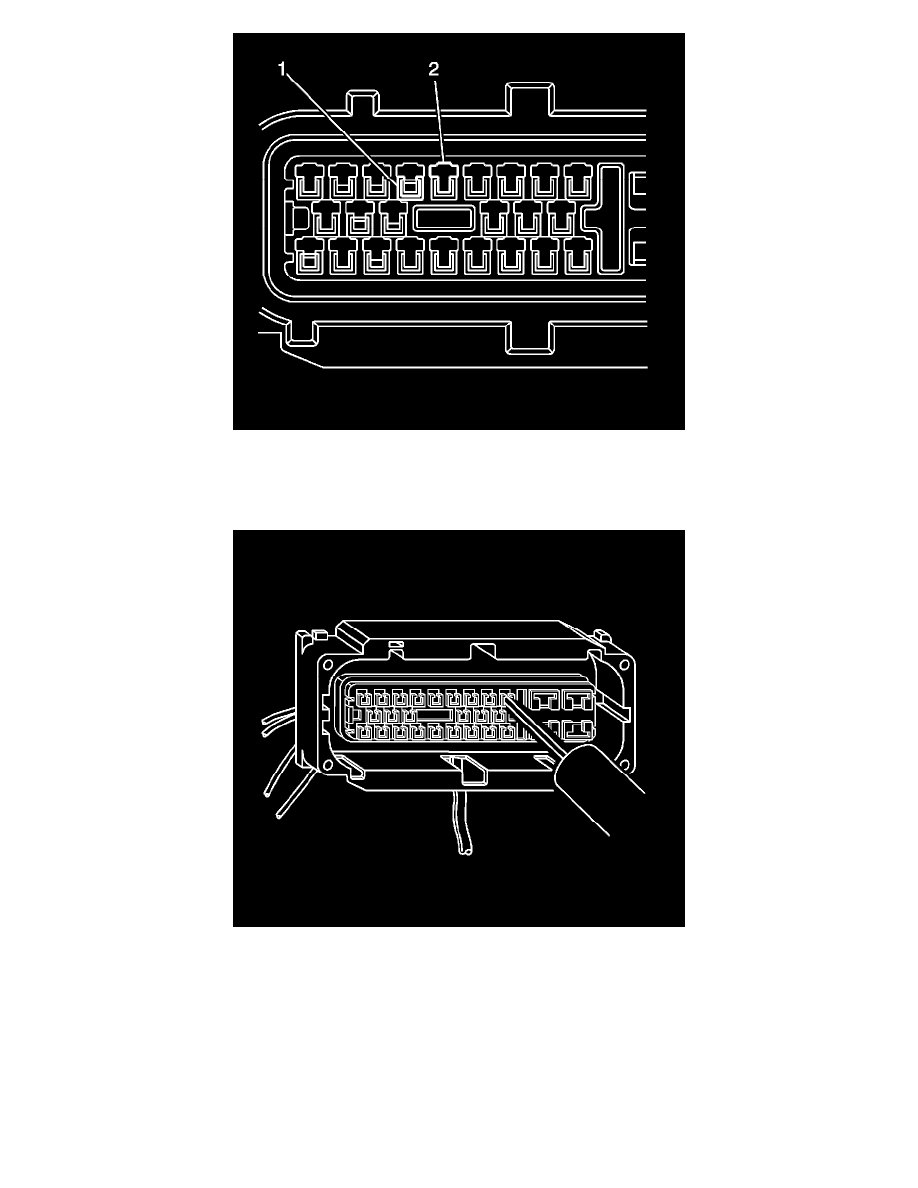 7. The illustration above identifies the entry canal where the terminal release tool will be inserted, and the terminal cavity. 
*
Terminal (1)
*
Entry Canal (2)
8. Insert the J-38125-553 (15315247) tool into the entry canal and pry up on the terminal retainer. The terminal retainer is a small plastic piece on the
top of the terminal. The terminal retainer must be held up while the terminal is pulled out of the connector.