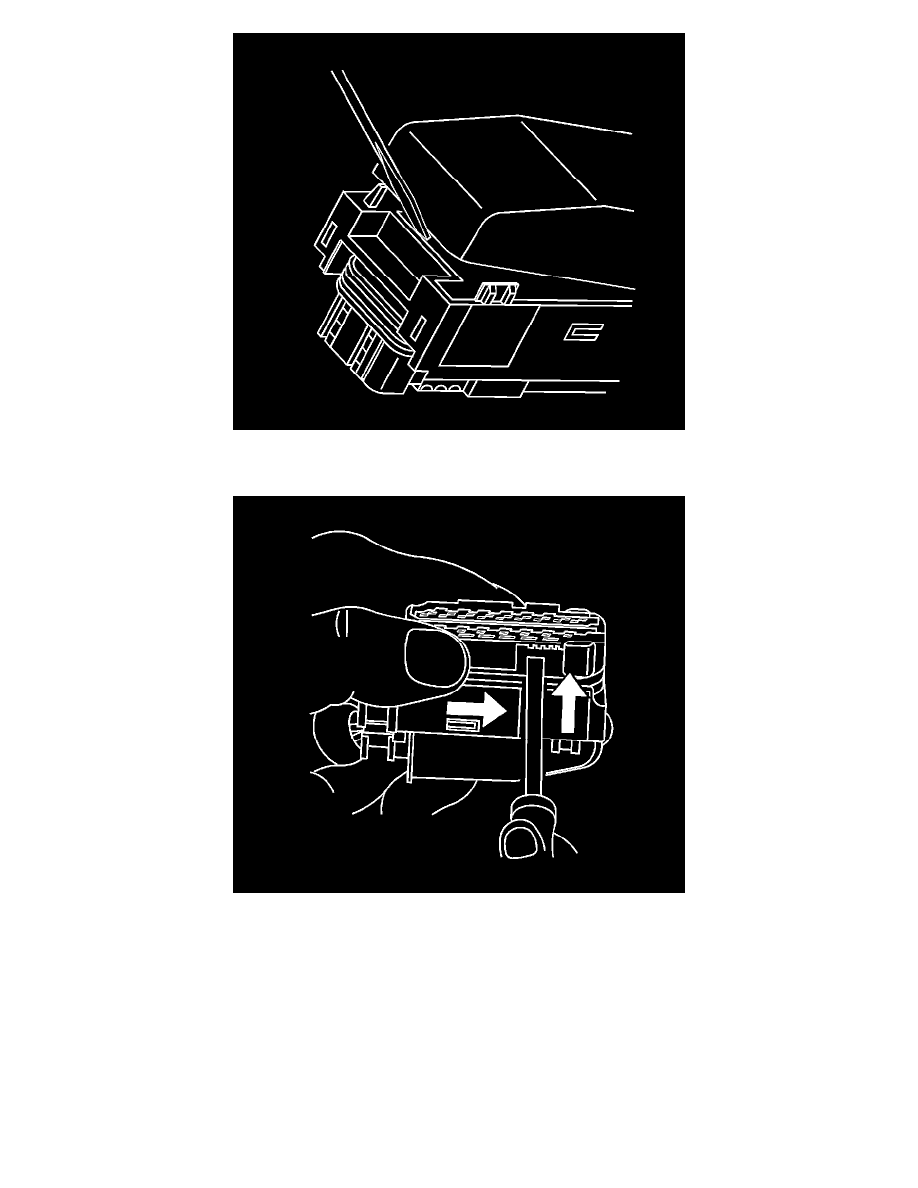 3. Use a small flat-bladed tool to gently pry off the dress cover by inserting the tool under the cover opposite the harness side and prying up. 
4. Remove the cover.
5. Using a small flat-bladed tool, push on the side of the nose piece retainer while pushing the nose piece forward with your thumb. This will release
the terminal position assurance (TPA).