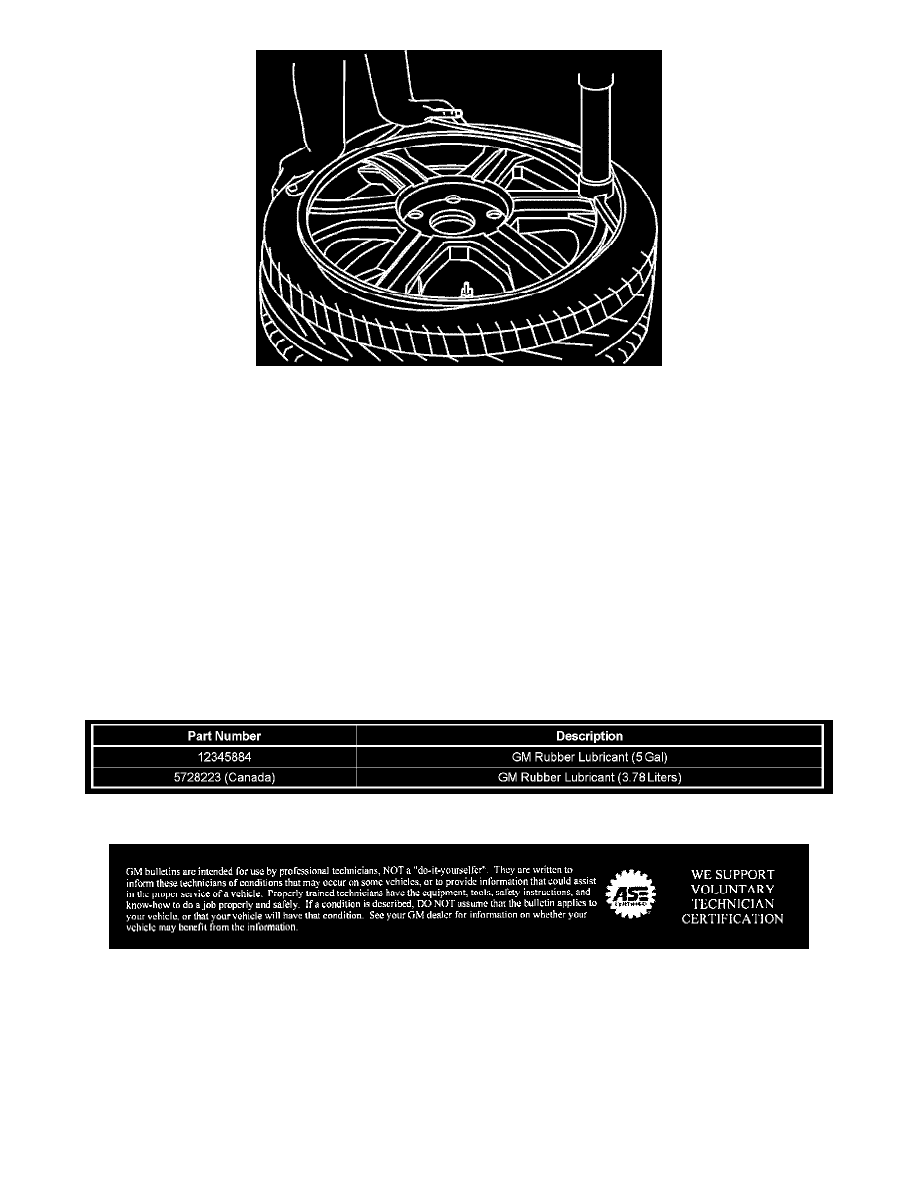 13.
Use the tire changer in order to install the tire to the wheel.
Caution:
To avoid serious personal injury, do not stand over tire when inflating. The bead may break when the bead snaps over the safety hump. Do not
exceed 275 kPa (40 psi) pressure when inflating any tire if beads are not seated. If 275 kPa (40 psi) pressure will not seat the beads, deflate,
lubricate the beads and reinflate. Overinflating may cause the bead to break and cause serious personal injury.
Important:
Allowable bead seating pressure is 345 kPa (50 psi) on Extended Mobility Tires.
14.
Inflate the tire until it passes the bead humps. Be sure that the valve core is not installed at this time.
15.
Install the valve core to the valve core stem.
16.
Inflate the tire to the proper air pressure.
17.
Ensure that the locating rings are visible on both sides of the tire in order to verify that the tire bead is fully seated on the wheel.
Parts Information
The product shown above is available from GM SPO.
Disclaimer