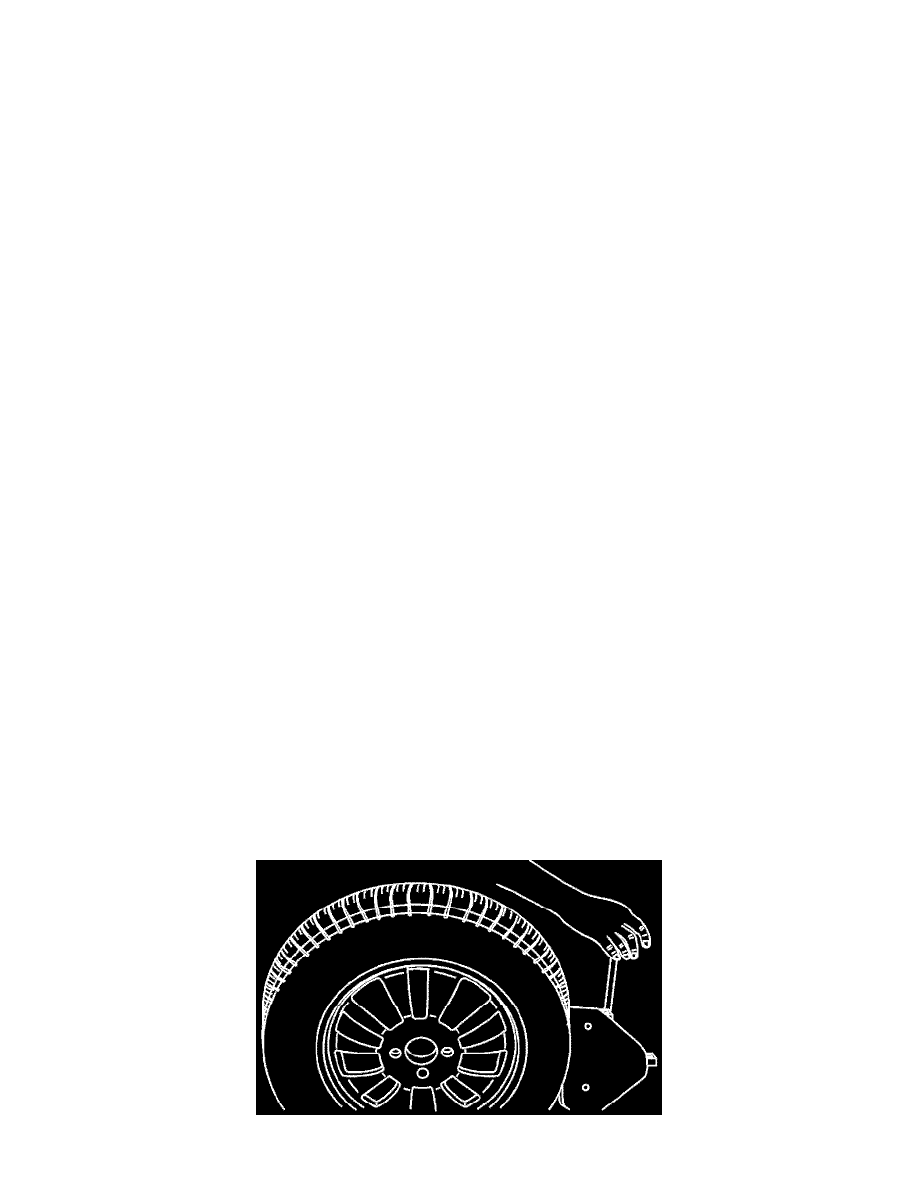 Tire Pressure Sensor: Technical Service Bulletins
Tires - Minimizing Damage to TPM Sensors
INFORMATION
Bulletin No.: 08-03-10-007
Date: May 16, 2008
Subject: 
Minimizing Damage to Tire Pressure Monitor (TPM) Sensors During Tire Mounting/Dismounting
Models:
2009 and Prior GM Passenger Cars and Light Duty Trucks (including Saturn)
2009 and Prior HUMMER H2, H3
2009 and Prior Saab 9-7X
with Wheel Mounted Tire Pressure Sensors
Minimizing Damage To TPM Sensors
All GM vehicles now in production and sold in the U.S., as well as many vehicles sold in Canada, feature Tire Pressure Monitoring Systems that have
valve stem mounted Tire Pressure Sensors. When dismounting and mounting tires, care must be taken when breaking the bead loose from the wheel. If
the tire machines bead breaking fixture is positioned too close to the tire pressure sensor, as the tire bead breaks away from the wheel it may be forced
into, or catch on the edge of the tire pressure sensor. This can damage the sensor and require the sensor to be replaced.
Care must also be taken when transferring the tire bead to the other side of the wheel rim. As the tire machine rotates and the tire bead is stretched
around the wheel rim, the bead can come in contact with the sensor if it is not correctly positioned in relation to the mounting/dismounting head prior to
tire mounting/dismounting. This can also cause sensor damage requiring replacement.
Procedure
Notice:
Use a tire changing machine in order to dismount tires. Do not use hand tools or tire irons alone in order to remove the tire from the wheel.
Damage to the tire beads or the wheel rim could result.
Notice:
Do not scratch or damage the clear coating on aluminum wheels with the tire changing equipment. Scratching the clear coating could cause the
aluminum wheel to corrode and the clear coating to peel from the wheel.
1.
Remove the valve core from the valve stem.
2.
Deflate the tire completely.
Important:
Rim-clamp European-type tire changers are recommended.
3.
Use the tire changer in order to remove the tire from the wheel. Follow steps 4-7 to remove the tire from the wheel.
4.
When separating the tire bead from the wheel position the bead breaking fixture 90, 180 and 270 degrees from the valve stem.