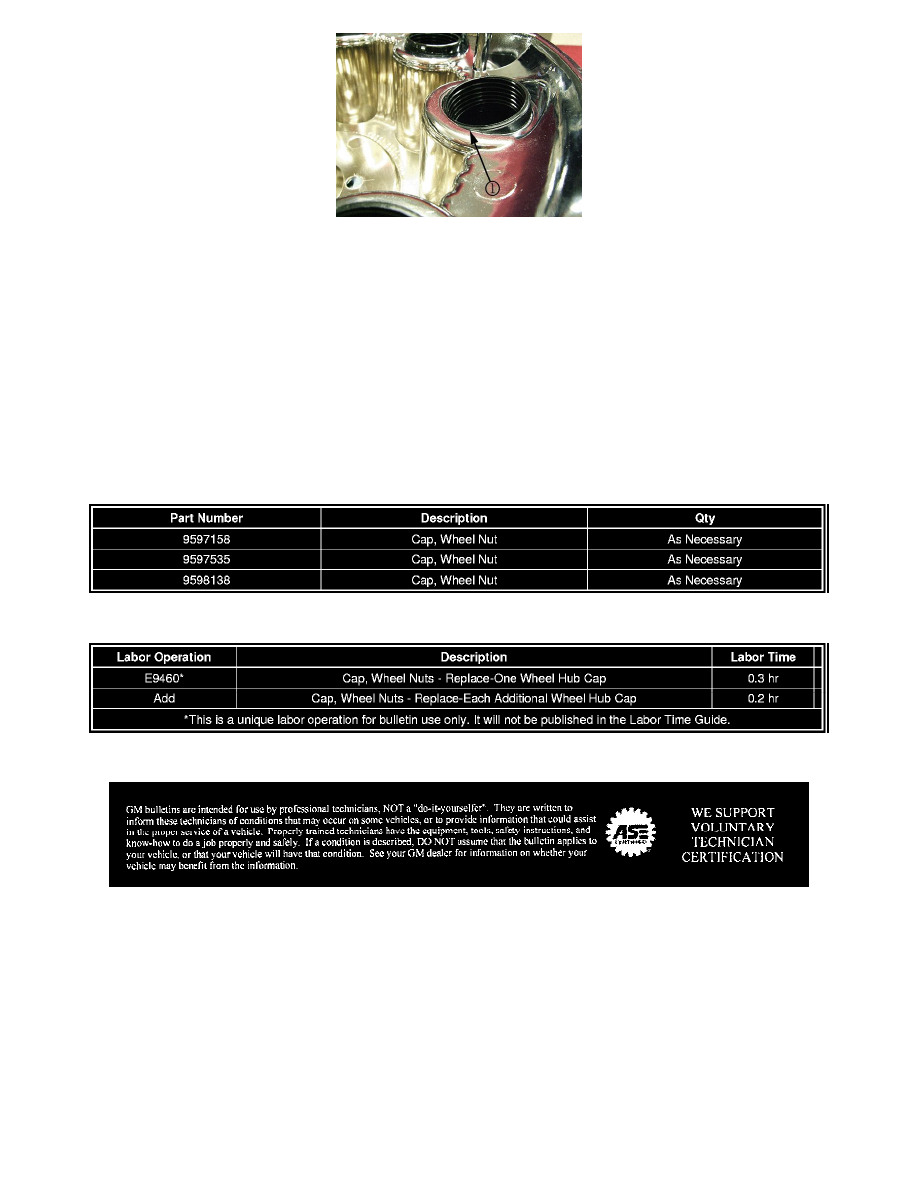 Tip
The bad wheel nut cap can be removed by placing a drift or punch inside the center of the nut cap and using a hammer to tap the wheel nut cap out
of the hub cap. 
4. From inside the hub cap, apply direct pressure to one side of the wheel nut cap rim (1). The wheel nut cap will tip down and pop out of the wheel
hub cap hole when enough pressure is applied. Repeat this procedure for any additional wheel nut caps that need to be replaced.
5. Flip the hub cap over on the work bench. The emblem side should be up.
Tip
A 22 mm (7/8  in) socket placed over the wheel nut cap may be used along with a hammer to tap the new wheel nut cap back into the hub cap hole.
6. Install the new wheel nut cap into the existing hub cap hole by applying direct pressure to the front center of the wheel nut cap.
7. Install the wheel hub cap onto the vehicle and tighten the wheel nut caps.
8. Repeat this entire procedure for each additional hub cap.
Parts Information
Warranty Information
For vehicles repaired under warranty, use the table.
Disclaimer