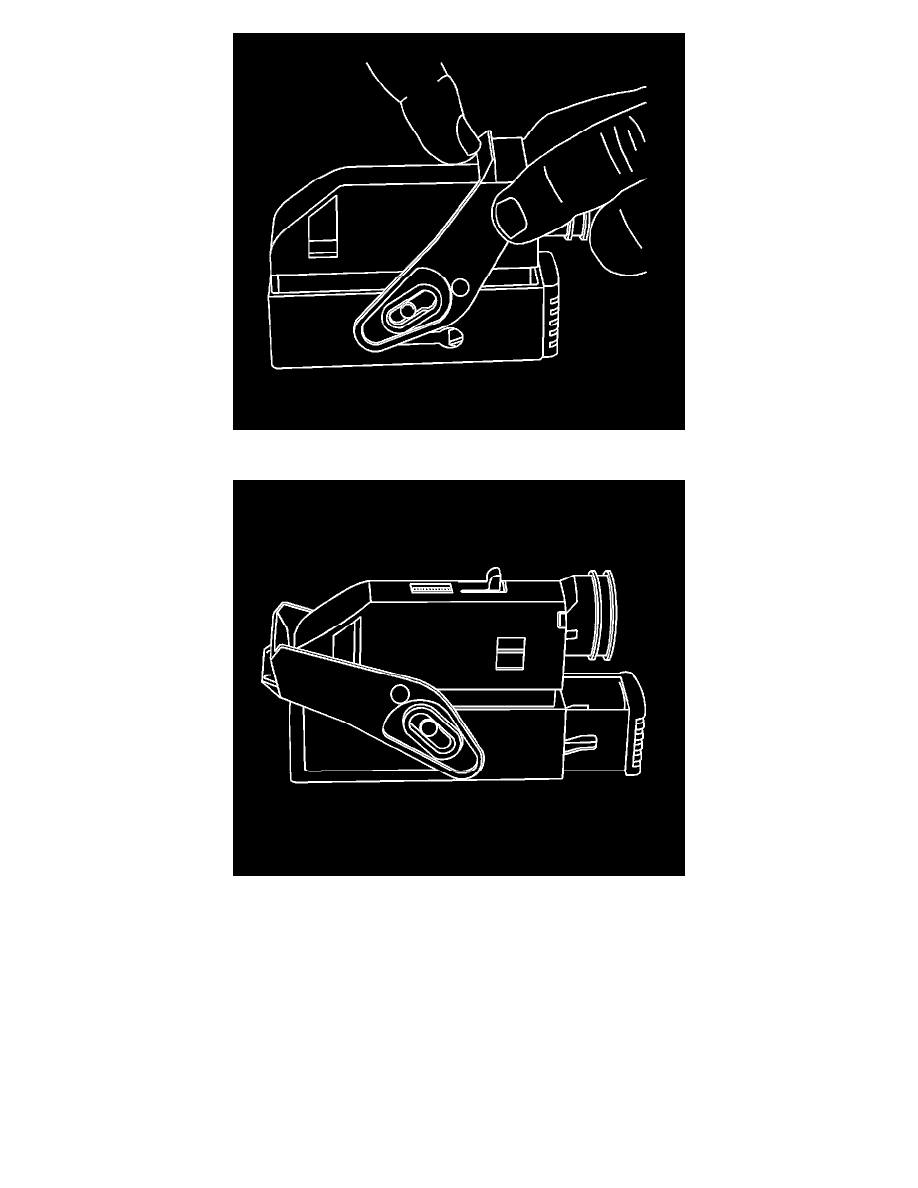 The release tab is located on the top of the wiredress cover.
View of connector in released position.
2. Disconnect the connector from the component.
3. Locate the dress cover locking tabs at the corners of the dress cover. Use a small flat-blade tool to release the locking tabs and remove the dress
cover.