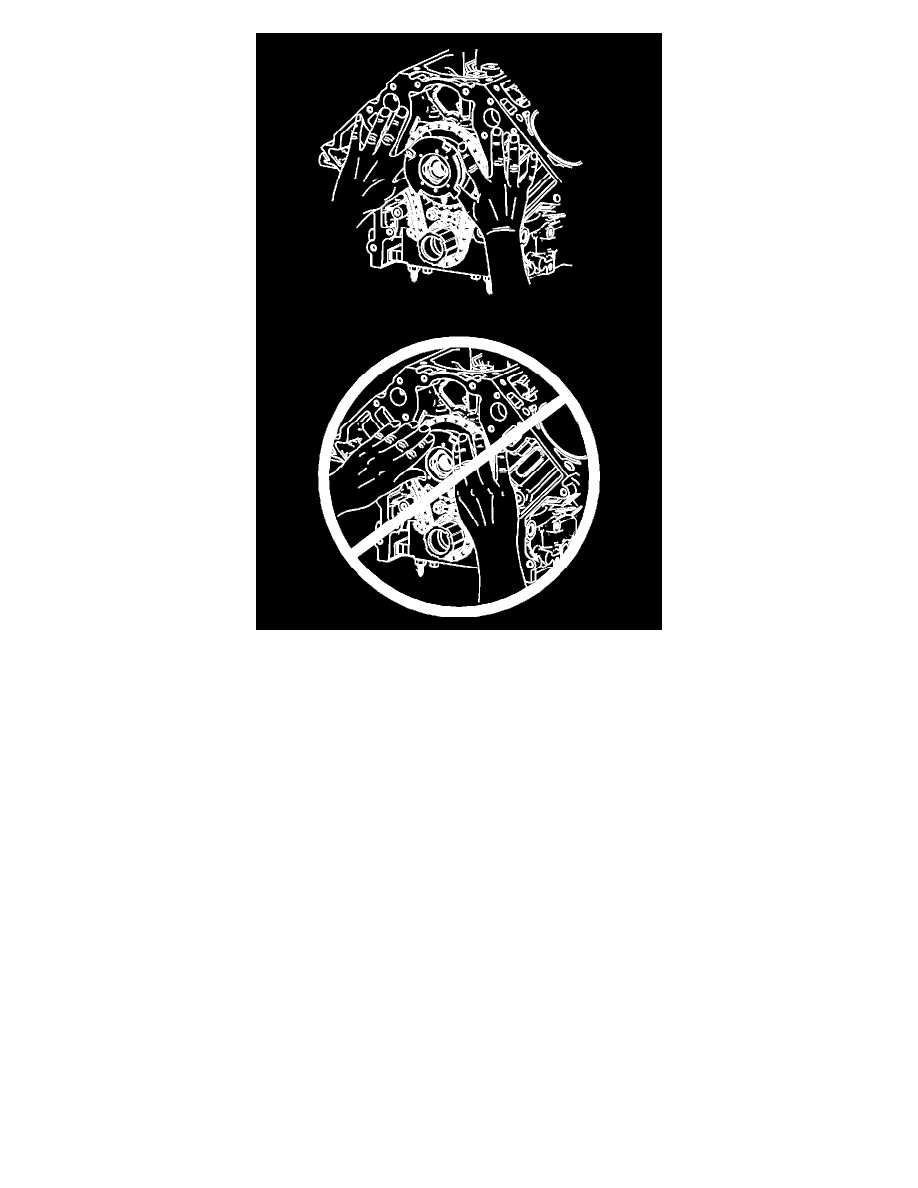 Warning
Do not push or pull on the reluctor wheel of the camshaft position (CMP) actuator during removal or installation. The reluctor wheel is retained to the
front of the CMP actuator by 3 roll pins. Pushing or pulling on the wheel may dislodge the wheel from the front of the actuator. The actuator return
spring is under tension and may rotate the dislodged reluctor wheel, causing personal injury.
3. Install the CMP actuator and timing chain. Align the hole in the rear face of the CMP actuator with the locating pin on the front face of the 
camshaft. If necessary, rotate the camshaft or crankshaft sprockets in order to align the timing marks. Use care to install the actuator completely
onto the front of the camshaft. Position your fingers onto the face of the actuator sprocket and push the actuator onto the front of the camshaft.
Never push on the reluctor wheel when attempting to install the actuator.