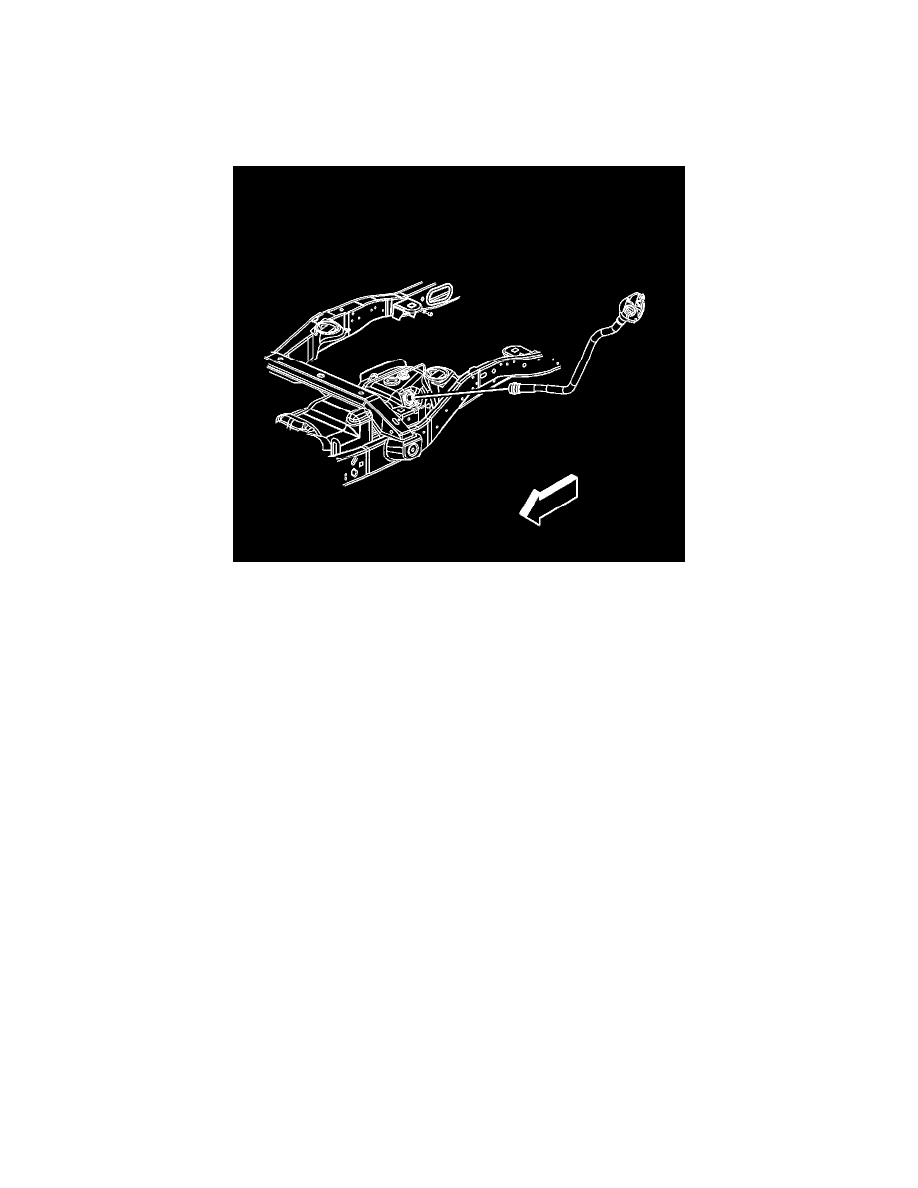 Fuel Filler Hose: Service and Repair
Fuel Tank Filler Pipe Replacement (with LH Door)
Fuel Tank Filler Pipe Replacement (with LH Door)
Removal Procedure
1. Clean all the fuel pipe and hose connections and the surrounding areas before disconnecting in order to avoid contamination of the fuel system.
2. Remove the fuel filler cap.
3. Drain the fuel below the level of the fuel tank fill hose. Refer to Fuel Tank Draining (with L59)   (See: Service and Repair)Fuel Tank Draining
(w/o L59)   (See: Service and Repair).
4. Remove the 2 retaining bolts and push-pin that retain the filler neck to the body.
5. Raise the vehicle. Refer to Lifting and Jacking the Vehicle   (See: Maintenance/Vehicle Lifting/Service and Repair).
6. Remove the fuel filler tube ground strap bolt.
7. Loosen the fuel fill hose to fuel fill pipe clamp.
8. Disconnect the fuel fill hose from the fuel fill pipe.
9. Remove the fuel fill pipe assembly.
Installation Procedure