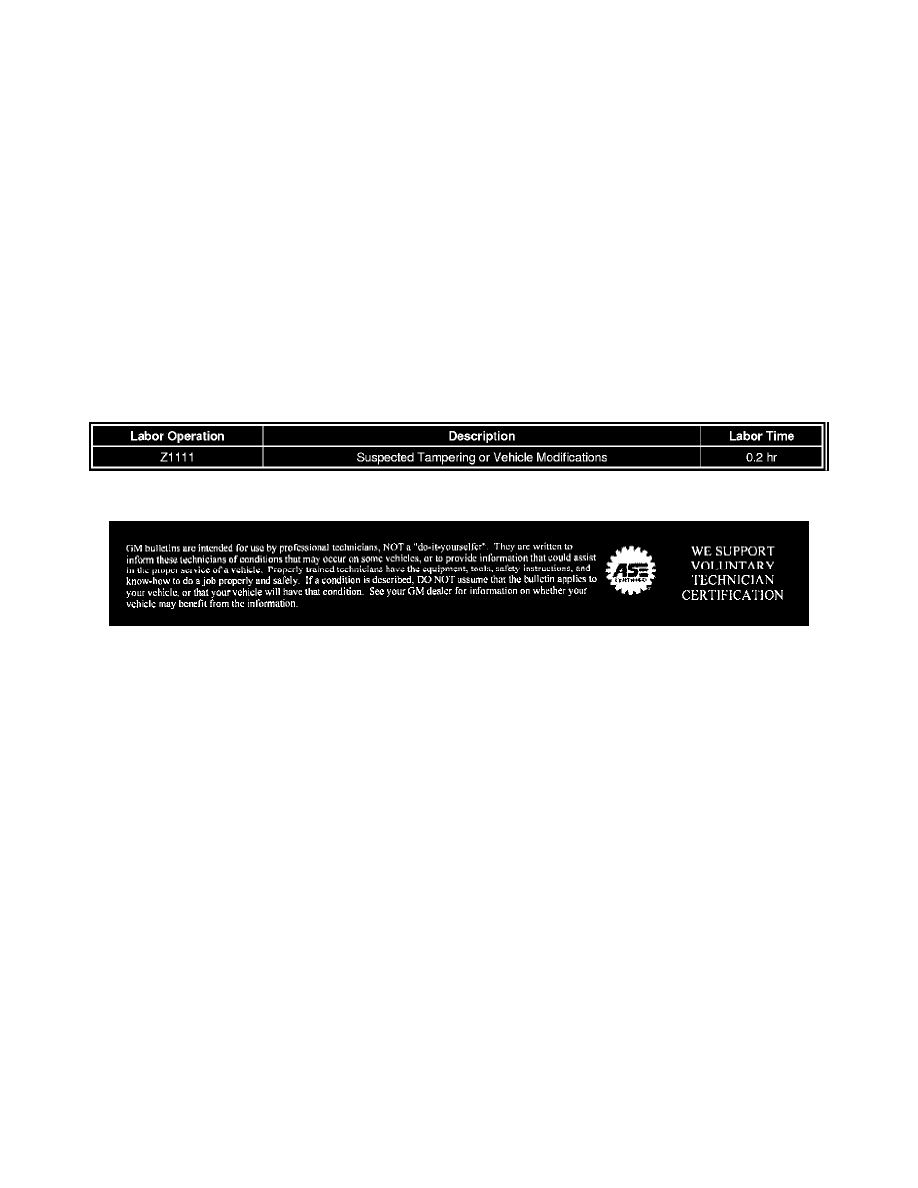 Note
The dealer will receive an e-mail reply after the calibrations have been validated. The e-mail reply will advise the dealer if the calibrations are
OEM. 
28. Allow two hours for the PQC to verify the calibrations and set up the case details.
‹› If the PQC determines that the calibrations ARE aftermarket calibrations, DO NOT contact GM Technical Assistance to discuss warranty
concerns on the aftermarket calibrations. ALL questions and concerns about warranty should be directed to the dealers Fixed Operations
Manager (FOM), (Warranty Manager (WM) in Canada).
29. You may call the PQC two hours after submitting the e-mail for authorization to replace the assembly. This will provide them time to receive,
review and set up a case on the request. Please be prepared to provide all the usual documentation that is normally required when requesting an
assembly authorization from the PQC.
Warranty Information
-
The Dealership Service Management must be involved in any situation that would justify the use of labor operation Z1111. 
-
Notify the Fixed Operations Manager (FOM) (Warranty Manager (WM) in Canada) of the situation. 
-
All claims will have to be routed to the FOM (WM in Canada) for approval.
-
Please refer to Corporate Bulletin Number 09-00-89-016, Labor Operation Z1111 - Suspected Tampering or Vehicle Modifications for important
information. 
For vehicles repaired under warranty, use the table above.
Disclaimer