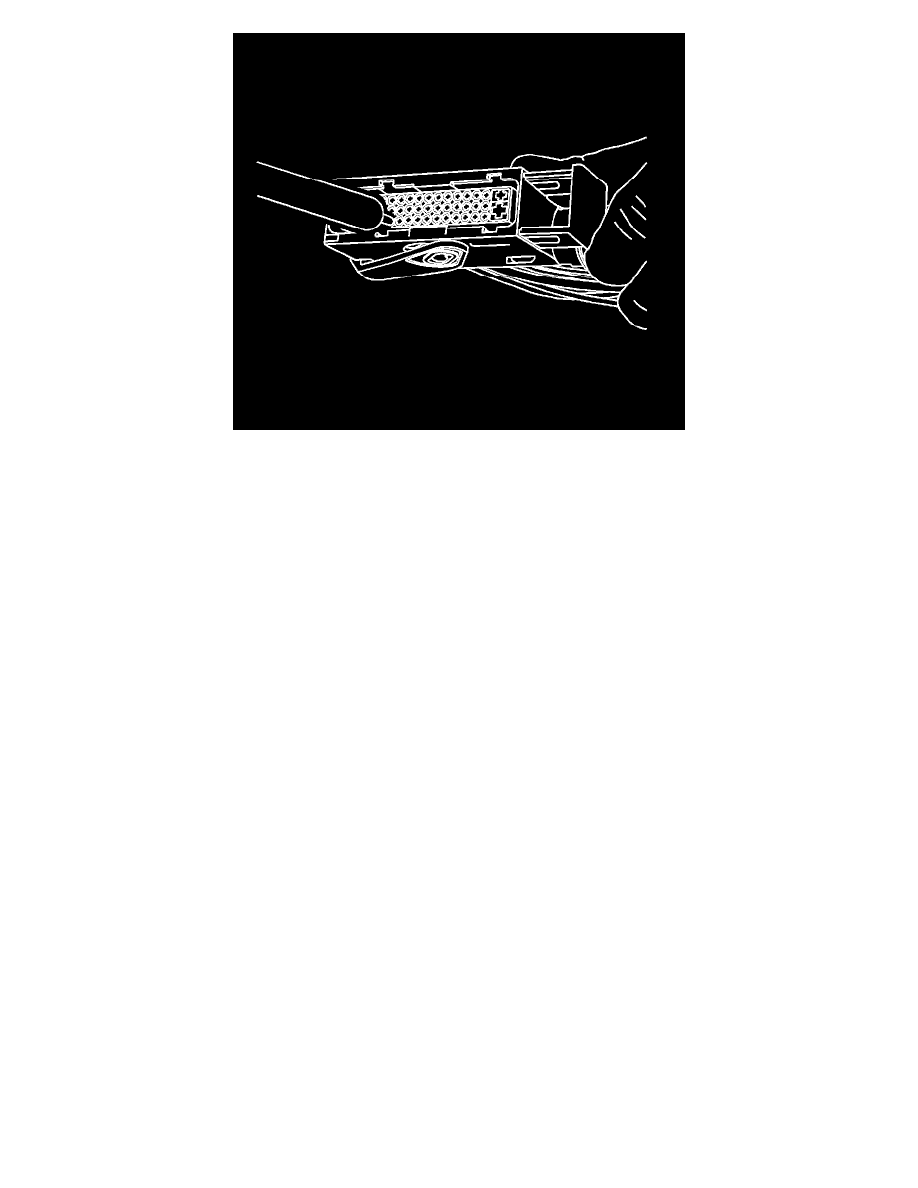 5. While holding the removal tool in place, gently pull the wire out of the back of the connector. Always remember never use force when pulling a
terminal out of a connector.
Repair Procedure
Use the appropriate terminal and follow the instructions in the J-38125  . 
Location of the terminal in the repair tray and the proper crimp tool can be found in the appropriate connector end view.
JST Connectors
JST Connectors
Tools Required
J-38125  Terminal Repair Kit
Removal Procedure
1. While depressing the lock, remove the connector from the component.