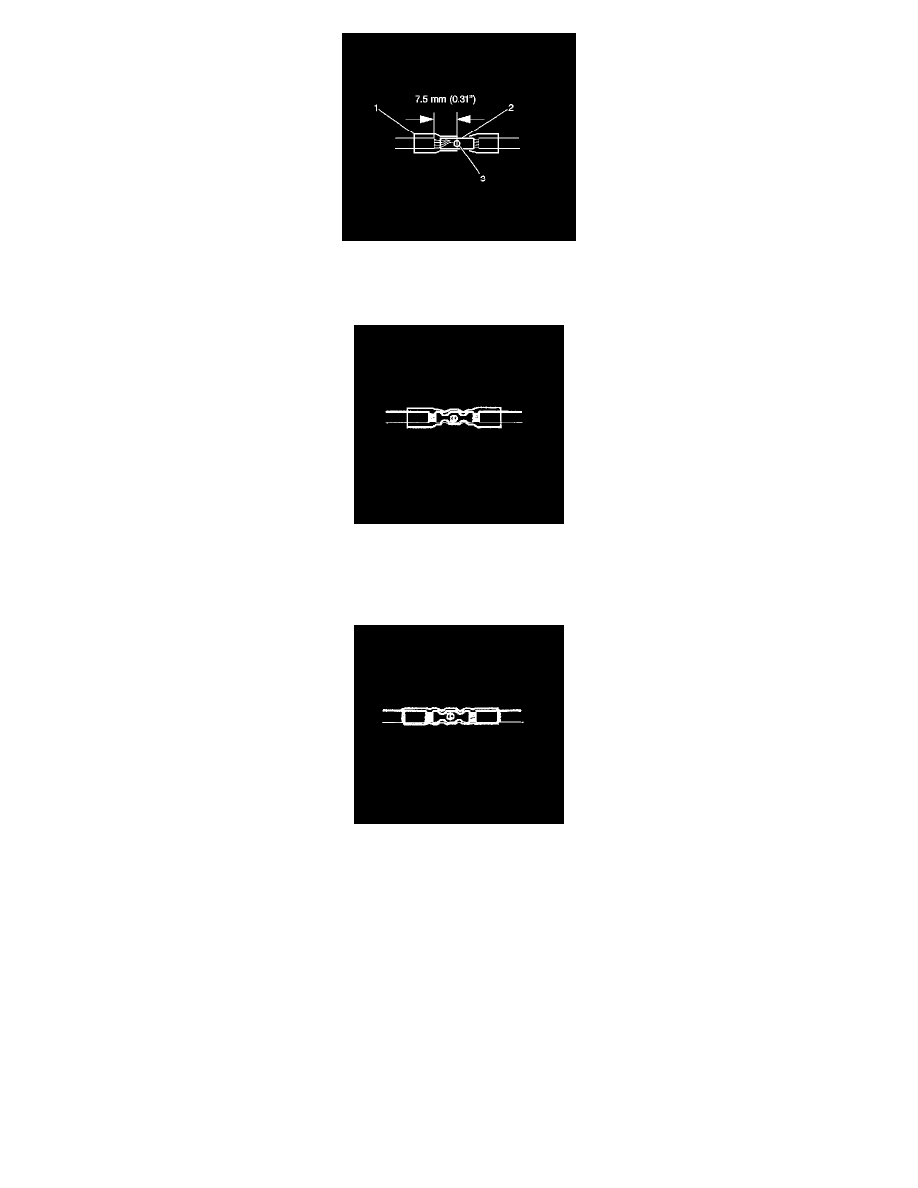 6. Place the DuraSeal splice sleeve in the nest. Ensure that the crimp falls midway between the end of the barrel and the stop. The sleeve has a stop
(3) in the middle of the barrel (2) in order to prevent the wire (1) from going further. Close the hand crimper handles slightly in order to firmly
hold the DuraSeal splice sleeve in the proper nest.
7. Insert the wire into the splice sleeve barrel until the wire hits the barrel stop. 
8. Tightly close the handles of the crimp tool until the crimper handles open when released.
The crimper handles will not open until you apply the proper amount of pressure to the splice sleeve. Repeat steps 4 and 5 for the opposite end of
the splice.
9. Using the heat torch, apply heat to the crimped area of the barrel.
10. Start in the middle and gradually move the heat barrel to the open ends of the tubing:
*
The tubing will shrink completely as the heat is moved along the insulation.
*
A small amount of sealant will come out of the end of the tubing when sufficient shrinkage is achieved.
Heated Oxygen Sensor Wiring Repairs
Heated Oxygen Sensor Wiring Repairs
Special Tools
J-38125   Terminal Repair Kit
Caution:  Do not solder repairs under any circumstances as this could result in the air reference being obstructed.
If the heated oxygen sensor pigtail wiring, connector, or terminal is damaged the entire oxygen sensor assembly must be replaced. Do not attempt to